Hearing aids are miraculous little devices. They not only work to correct your hearing loss but can offer many additional perks. Hearing aids can boost your mental health, improve your ability to respond during an emergency, and even lower your risk of dementia. 
It's no secret that hearing aids can dramatically enhance your quality of life. However, one thing you may not be aware of is the fact that hearing aids can actually lengthen your life as well.

Lengthening Your Life with Hearing Aids
Getting your first pair of hearing aids can be a life-changing experience. Suddenly, things become much more crisp and clear, and you are better able to understand the people around you. This can lead to reconnecting with friends and family while leaving your days in a "fog" behind you. Having your hearing back can bring about a sense of clarity, wellbeing, and purpose.  
Continue reading to see the different ways that hearing aids can help to lengthen your life.
Improved Mental Health
Diminished hearing makes life more challenging. Besides interfering with your daily routine and ability to communicate, untreated hearing loss may lead to reduced mental health. The National Institute on Deafness and Other Communication Disorders (NIDCD) found that depression was more common in individuals with hearing loss than those without it, affecting up to 11 percent of hearing loss sufferers. 
Luckily, hearing aids can help. According to a survey conducted by the National Council on Aging (NCOA), individuals with untreated hearing loss were more likely to report feelings of depression compared to those with hearing aids. 
Hearing aids do more than just amplify your hearing. They also keep you connected to others, which can improve your mental health over time.
Improved Motor Function
Researchers at Johns Hopkins have found that hearing loss contributes to a significantly higher fall risk, which is one reason why devices like hearing aids are so important. By improving your auditory abilities, hearing aids free up your brain to focus more on walking, balancing, and other motor functions. 
It might not seem like basic motor functions require a lot of brainpower, but it takes a significant amount of brain function to move effectively. These motor functions are especially important as we age and become more prone to injuries from falls and other accidents. According to the National Council on Aging (NCOA), falls are the leading cause of both fatal and non-fatal injuries in older Americans.
Reduced Risk of Memory Loss
Hearing aids can also reduce the risk of memory loss and dementia. There is significant evidence that untreated hearing loss can lead to cognitive decline, often a precursor to Alzheimer's disease. That's a scary statistic for many reasons, especially since Alzheimer's-related deaths increased by 89 percent between 2000 and 2014. 
However, hearing aids can actually help to reduce the risk of dementia. According to a study conducted by the University of Michigan, "the relative risk of being diagnosed with dementia, including Alzheimer's disease, within three years of a hearing loss diagnosis was 18% lower for hearing aid users."
Improved Emergency Response
Emergency response is another area where hearing aids could lengthen your life. We're constantly surrounded by safety or danger indicators like cars honking, people yelling, dogs barking, smoke alarms blaring, and ambulances wailing. All of these sounds alert us during emergencies, allowing us to react accordingly. 
Unfortunately, when we're dealing with hearing loss, we might not be able to protect ourselves. In an emergency, hearing clearly could mean the difference between life and death.
For a helpful list of home adaptations for people with hearing loss and other health concerns, click here.
Preserve Your Hearing Health
Getting older is often underrated. When you reach your sunset years, you'll likely have more experience, wisdom, and confidence–not to mention free time. Many people say they know themselves better as they grow older and care less about what other people think. 
However, one of the downsides of aging is that your hearing health begins to deteriorate. Scheduling an appointment with an audiologist at Sound Relief can be your first step to protecting your youthful spirit. 
If your audiologist determines you could benefit from hearing aids, do not procrastinate. Hearing aids can help with your cognitive function, improve your emergency response, and even reduce your risk of dementia. These devices are more than just conveniences. They can be lifesavers.
_____________________________________________________
If you would like to learn more about how hearing aids could lengthen your life, contact Sound Relief Hearing Center in Colorado or Arizona today. As a family-owned audiology practice, we always have the patient's best interest at heart, and our state-of-the-art technology ensures that each patient experiences life-changing results.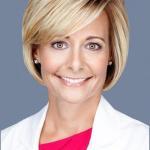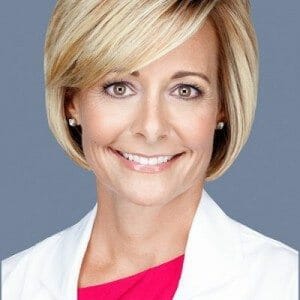 At Sound Relief Hearing Center, we provide hope and help to those living with tinnitus and other hearing health issues. Our patients are at the center of everything we do, and we strive to guide them to overcome their challenges by delivering innovative and compassionate healthcare.
Dr. Julie Prutsman, owner of this family-owned practice, has expanded to 8 locations across Colorado and Arizona. In 2012, she founded Sound Relief in her hometown of Highlands Ranch, Colorado and continues to foster their mission through mentorship of the brightest minds in the field of Audiology.