Do you feel enraged when you hear people chewing?
Ever snapped at someone for breathing too loudly?
Does your blood boil when you hear a person sigh, sniff, or snore?
You may suffer from misophonia, which literally translates to "hatred of sounds." Some sounds – like nails on a chalkboard – make most people cringe or squirm with displeasure. But if an everyday sound (breathing, chewing, sniffing, tapping) triggers an intensely negative reaction for you, misophonia may be to blame. In some cases, the condition is severe enough to lower a person's quality of life and prevent them from achieving life goals. If a specific sound incites your anger, causes you to avoid certain situations, or compromises your mental health, we encourage you to explore treatments for misophonia.
What Is Misophonia?
Although misophonia literally translates to "hatred of sounds," this does not technically describe the condition. You may hate the sound of a fork scraping against a plate, but that doesn't mean you suffer from misophonia. Similarly, just because you find a sound annoying or cringeworthy, that doesn't mean you have misophonia.
Schedule An Evaluation
Misophonia is characterized by an emotional reaction and intense aversion to a common sound. Typically a misophonic person's reaction to a trigger sound begins with irritation or disgust and then quickly intensifies in a way that feels uncontrollable. The sound may incite anger or provoke a fight-or-flight response, and it may significantly compromise a person's ability to function and socialize. In a study conducted by a British research team, when compared to people without this disorder, misophonic people exhibited much greater physiological signs of stress (increased heart rate, perspiration) when presented with a trigger sound. In addition, brain scans revealed that the trigger sounds activated parts of the brain responsible for long-term memory, fear, and other emotions in misophonic people (source). We don't know exactly what causes misophonia, but we do know these parts of the brain are responsible for the experience.
In addition, the researchers in the British study noted above noticed higher levels of myelin in the brains of misophonic people. A mixture of proteins and phospholipids, myelin forms an insulating sheath around nerve fibers, which increases the speed at which impulses are conducted. The high amounts of myelin could be a cause or an effect of misophonia. Other researchers believe that the condition relates to an increase in auditory pathways in the central nervous system or that it stems from a conditioned emotional response to trauma. Finally, misophonia may be connected to psychiatric conditions like anxiety, depression, and obsessive-compulsive disorder in some individuals.
Misophonia vs. Hyperacusis
Although both involve a decreased acceptance of sounds, misophonia is distinct from hyperacusis. Where misophonia involves a negative reaction to particular sounds, hyperacusis involves a negative reaction to sound due to particular characteristics. Someone who experiences hyperacusis may be sensitive to sounds of a certain volume, type, or intensity.
Treatments for Misophonia
Although misophonia has not been studied extensively, experts believe that it can appear as early as age 12 and varies in severity. People who suffer from misophonia sometimes experience embarrassment, which may lead them to hide their condition from their doctor. For this reason, it is difficult to say how many people experience misophonia.
Unfortunately, many healthcare providers have not heard of misophonia so if you're seeking treatments for it, you may need to consult with multiple healthcare providers starting with one of our audiologists. To diagnose the condition, our doctors will conduct a medical interview and physical examination of the ears and refer to other healthcare providers if necessary.
Schedule An Appointment
A known cure for misophonia does not currently exist, but several treatments for misophonia have proven effective in lessening the condition's severity to improve the person's quality of life. These therapies include the following:
Tinnitus Retraining Therapy (TRT): TRT helps rewire the brain to reduce the reactions to trigger sounds. It combines sound therapy with directive counseling over 12 to 24 months. Pleasant sounds are actively listened to and the patient is taught to create positive associations with trigger sounds through practice and intentional rethinking. Although primarily used to treat people with tinnitus and hyperacusis, TRT has also proven successful in treating people with misophonia. The goal for misophonia patients is to achieve extinction of the conditioned reflexes that are causing distress.
Cognitive Behavioral Therapy: Commonly used in conjunction with TRT, this form of therapy attempts to alter the negative thoughts of the misophonic person to decrease the person's suffering. The healthcare provider works to pair triggering sounds with positive experiences.
Medications: Most healthcare providers prefer not to treat misophonia with medications because they can be habit forming or have other negative side effects.
Lifestyle Changes: The Misophonia Association lists some lifestyle changes that may help reduce the effects of misophonia: vigorous exercise, a healthy diet, a regular sleep schedule, sound protection (when needed), misophonia support groups, and family counseling.
People with misophonia can achieve significant relief from their condition with treatment. With the guidance of a specially trained audiologist, you should be able to pinpoint the best treatment option for you and find relief. At Sound Relief Hearing Center, our treatment options for misophonia include sound therapy and TRT. To learn more, please schedule an appointment by calling 720-259-9962 or contacting us online.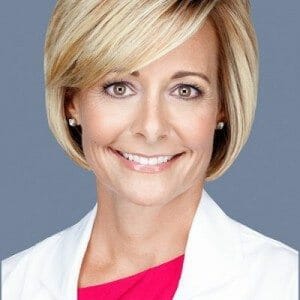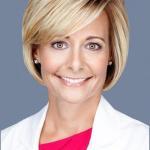 At Sound Relief Hearing Center, we provide hope and help to those living with tinnitus and other hearing health issues. Our patients are at the center of everything we do, and we strive to guide them to overcome their challenges by delivering innovative and compassionate healthcare.
Dr. Julie Prutsman, owner of this family-owned practice, has expanded to 8 locations across Colorado and Arizona. In 2012, she founded Sound Relief in her hometown of Highlands Ranch, Colorado and continues to foster their mission through mentorship of the brightest minds in the field of Audiology.