Sound Relief Tinnitus and Hearing Center – Mesa
If you are in Mesa, Chandler, Gilbert, or anywhere in the southeast Phoenix area and live with tinnitus, hyperacusis, or diminished hearing, you are not alone. These challenges can put a strain on your overall quality of life and leave you feeling frustrated and less fulfilled. At Sound Relief Tinnitus and Hearing Center in Mesa, Arizona, Dr. Sarah Pitrone can provide you with the help you need and the relief you deserve.
Our Mesa tinnitus and hearing center is right on the southernmost border of Mesa. To get there from Highway 60, go south on Higley Rd 1/2 mile to Baseline Rd. Go west on Baseline 1/4 mile and the entrance will be on the right (north side) opposite Rochester Drive. Once you turn into the office park, we will be immediately on your right.

4824 East Baseline Rd #102
Mesa, AZ 85206
(480) 389-2337
Fax: (480) 530-9413
Hours of Operation:
Monday – Thursday: 8:30 am – 5:00 pm
Friday: 8:30 am – 1:00 pm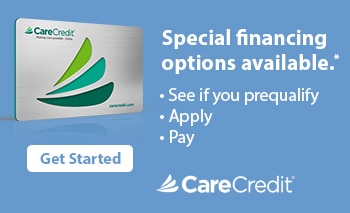 Your Mesa Audiologist
Sarah earned her Bachelor of Science degree in audiology and speech-language sciences and her Doctorate in Audiology from the University of Northern Colorado. Prior to joining the Sound Relief team, Dr. Pitrone had an opportunity to work in a variety of clinical settings including public schools, the Department of Veterans Affairs, and neurotology. Dr. Pitrone is committed to providing excellent care and finding a personalized treatment solution for each patient.
Raised in Colorado, Sarah, and her husband, Sam, moved to Gilbert, Arizona in 2018. In her free time, Sarah enjoys travel, trying new restaurants, and spending time with family and friends.