Sound Relief Tinnitus and Hearing Center – Centennial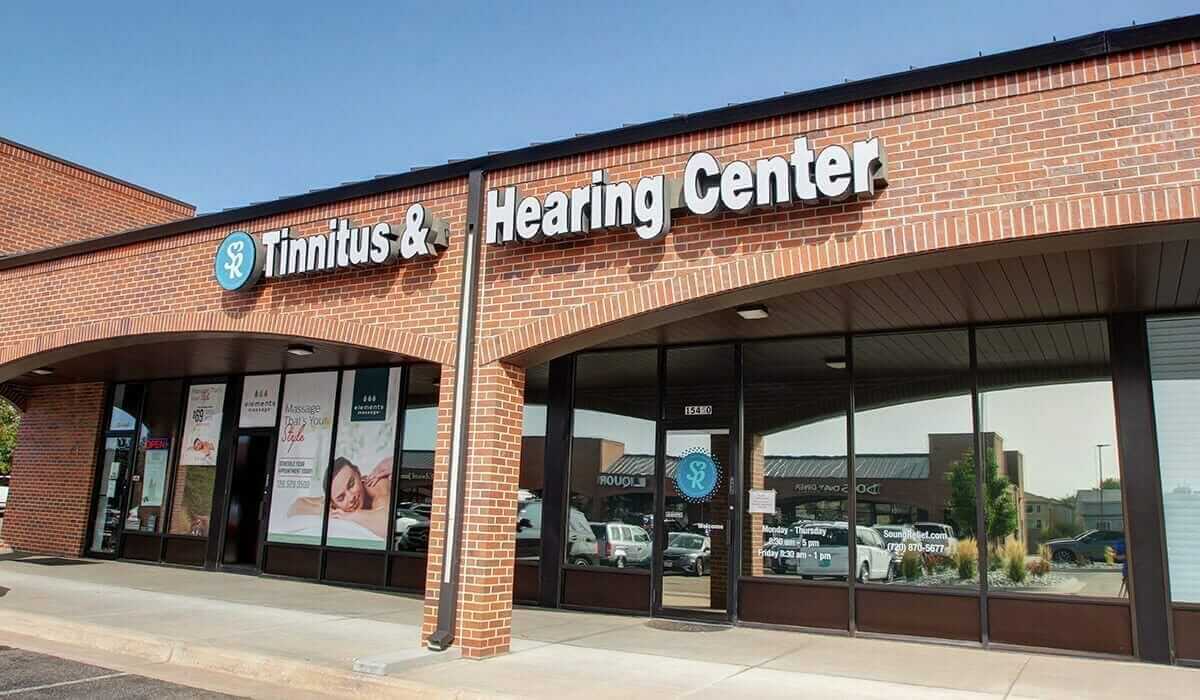 If you are in the Parker or Aurora area are looking for help with tinnitus or even finding hearing aids in Centennial, CO, the audiologists at Sound Relief are here for you. Tinnitus, hyperacusis, or diminished hearing, can take a toll on your overall quality of life which can leave you feeling isolated, confused, and frustrated. At our Sound Relief Tinnitus and Hearing Center in Centennial, Colorado, Dr. Senia Romero can provide you with the help you need and the relief you deserve.
Living with tinnitus can be exhausting, to say the least, but you don't have to go very far to find the best audiology practice to help you work through these issues. Dr. Romero knows what you are going through, and she understands that every patient needs something unique. Her vast experience and expertise with Tinnitus Retraining Therapy (TRT) combined with our whole-system approach enables Dr. Romero to help even the most complex cases find relief.
If diminished hearing is your primary concern, Dr. Romero will give you the time you deserve to conduct thorough hearing tests, answer each and every question, and help educate you about hearing loss. This is how she can determine the best course of action – if necessary. From 100% invisible hearing aids for mild to moderate hearing loss to CROS systems for single-sided deafness to more robust devices for severe hearing loss, Dr. Romero and Jamee strive to exceed the expectations of everyone who visits their office.
Our Centennial tinnitus and hearing center is located on the southeast corner of Parker Road and Orchard Road.
Visit our other locations
LOCATIONS
COME IN FOR A VISIT
Your Centennial Audiologists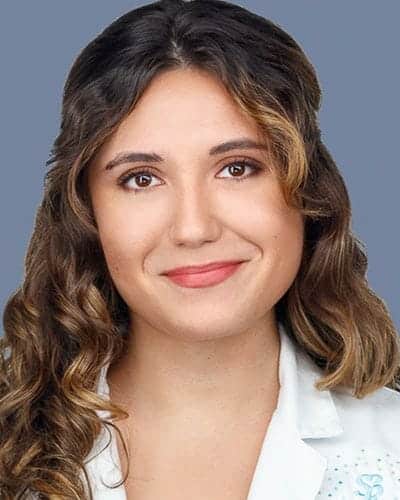 Dr. Senia Romero, Au.D., CCC-A, CH-TM
Senia earned her bachelor's degree in Speech, Language, and Hearing Sciences from the University of Washington in Seattle, Washington, and her clinical Doctorate of Audiology (Au.D.) from the University of Colorado Boulder.
Her interest in audiology started when her nephew was diagnosed with hearing loss, shortly after his birth. From there, her interest has grown into a passion for improving the quality of life of her patients and their families, by exploring the best options unique to their hearing and tinnitus needs. Dr. Romero also sees patients at our Cherry Creek location.
Dr. Romero is a member of the American Speech-Language-Hearing Association, from which she received her Certificate of Clinical Competence. She also holds a license in audiology from both Colorado and Washington state.
Senia enjoys exploring new cities, restaurants, and breweries, with her family and friends. While originally from Seattle, she happily moved back to Denver in 2021. However, you'll still find her rooting for the Seattle Seahawks on football Sundays!
read more
Audiology Support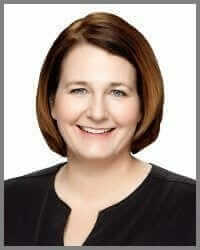 Jamee Burke – Patient Care Coordinator
Jamee is the patient care coordinator at our Centennial office. She grew up in Nebraska and attended Brigham Young University to study psychology. She enjoys working with such a wonderful group of professionals who make a huge difference in people's lives. Jamee also loves getting to know so many of our patients.
Jamee is married with three children and spends much of her free time attending her kids' sporting activities. She also enjoys reading, traveling, spending quality time with her family, and walking her dogs.
read more
Audiology Services
If you are experiencing a constant ringing or buzzing sound in your ears, you may be living with tinnitus. Tinnitus is characterized by the perception of sound when no external source for this sound actually exists. The severity of tinnitus varies with each individual and may be heard as a buzzing, clicking, ringing, or roaring sound. Although tinnitus does not cause hearing loss, it can negatively impact your personal relationships and interfere with your enjoyment of daily activities.
Depending on the type and severity of your tinnitus, we offer several treatment options to help alleviate your tinnitus symptoms. Tinnitus Retraining Therapy (TRT) can treat both the symptoms and the source of tinnitus by utilizing sound therapy. Counseling, hearing instruments, and relaxation methods can also help with tinnitus relief.
Hyperacusis is defined as an uncomfortable, heightened sensitivity to sound also know as decreased sound tolerance. If you live with this issue, everyday sounds such as chewing, watching TV, or even a conversation, can be annoying or painful. The severity of this varies from person to person and can lead to migraines, ear pain, and daily discomfort. Start your road to recovery by scheduling an appointment at our Centennial hyperacusis center.
If you notice a change in the clarity of your hearing, it is time to schedule a hearing test. Hearing tests are quick, easy and provide your audiologist with crucial information about your overall hearing health. Hearing tests include a review of your medical history, an ear examination, and a diagnostic testing to determine which frequencies you may struggle to hear.
Dr. Romero combines detailed hearing tests, vast experience, and impeccable service to help you find the perfect hearing aid. Selecting the perfect hearing aid can be life-changing, but only if you find one that works best for you. You will not find a better fit anywhere for your hearing aids than with Dr. Romero. She will program and adjust them to fit your unique ear anatomy and hearing loss.

Wax Removal
If you're experiencing ear wax build-up, our highly-trained audiologists can treat this hearing issue. During one of these treatment sessions, your audiologist will first observe your outer ear canal to ensure that wax removal will be the most effective treatment. If needed, they will perform an ear wax removal process by using a curette to gently, manually remove wax or use an ear irrigation system to flush out the excess ear wax. We charge between $50 – $100 per ear depending on the amount of time it takes to remove the ear wax.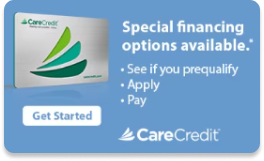 CareCredit
CareCredit®, a trusted financing partner of Sound Relief Hearing Center, offers a range of affordable plans for tinnitus treatment and hearing aids. You can also use CareCredit to cover items such as insurance deductibles or co-pays. Contact us or visit the CareCredit website for more information and to apply for this healthcare credit card.