Sound Relief Tinnitus and Hearing Center – Centennial
If you are in the Parker or Aurora area are looking for help with tinnitus or even finding hearing aids in Centennial, CO, the audiologists at Sound Relief are here for you. Tinnitus, hyperacusis, or diminished hearing, can take a toll on your overall quality of life which can leave you feeling isolated, confused, and frustrated. At our Sound Relief Tinnitus and Hearing Center in Centennial, Colorado, Dr. Lindsay Collins and Dr. Senia Romero can provide you with the help you need and the relief you deserve.
Living with tinnitus can be exhausting, to say the least, but you don't have to go very far to find the best audiology practice to help you work through these issues. Dr. Collins knows what you are going through, and she understands that every patient needs something unique. Her vast experience and expertise with Tinnitus Retraining Therapy (TRT) combined with our whole-system approach enables Dr. Collins to help even the most complex cases find relief.
ARVE Error: src mismatch
url: https://youtu.be/_Q2OujZp2Ow
src in: https://www.youtube.com/embed/_Q2OujZp2Ow?feature=oembed&enablejsapi=1&origin=https://www.soundrelief.com
src gen: https://www.youtube.com/embed/_Q2OujZp2OwActual comparison
url: https://youtu.be/_Q2OujZp2Ow
src in: https://www.youtube.com/embed/_Q2OujZp2Ow?enablejsapi=1&origin=https%3A%2F%2Fwww.soundrelief.com
src gen: https://www.youtube.com/embed/_Q2OujZp2Ow

If diminished hearing is your primary concern, Dr. Collins will give you the time you deserve to conduct thorough hearing tests, answer each and every question, and help educate you about hearing loss. This is how she can determine the best course of action – if necessary. From 100% invisible hearing aids for mild to moderate hearing loss to CROS systems for single-sided deafness to more robust devices for severe hearing loss, Dr. Collins and Jamee strive to exceed the expectations of everyone who visits their office.
Our Centennial tinnitus and hearing center is located on the southeast corner of Parker Road and Orchard Road.
15450 East Orchard Road
Centennial, CO 80016
(720) 381-3020
Fax: (303) 374-6808
Hours of Operation:
Monday – Thursday: 8:30 am – 5:00 pm
Friday: 8:30 am – 1:00 pm
Your Centennial Audiologist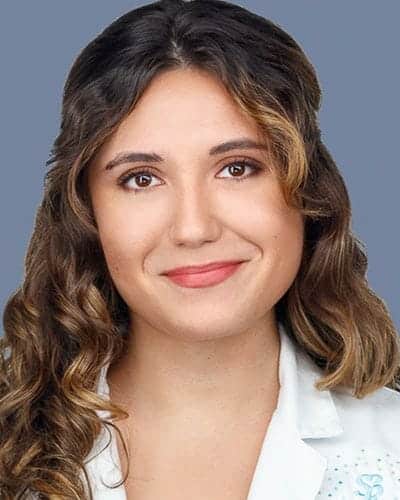 Dr. Senia Romero, Au.D., CCC-A
Senia earned her bachelor degree in Speech, Language, and Hearing Sciences from the University of Washington in Seattle, Washington, and her clinical Doctorate of Audiology (Au.D.) from the University of Colorado Boulder. Her interest in audiology started when her nephew was diagnosed with hearing loss, shortly after his birth. From there, her interest has grown into a passion of improving the quality of life of her patients and their families, by exploring the best options unique to their hearing and tinnitus needs.
Dr. Romero is a member of the American Speech-Language-Hearing Association, from which she received her Certificate of Clinical Competence. She also holds a license in audiology from both Colorado and Washington state.
Senia enjoys exploring new cities, restaurants, and breweries, with her family and friends. While originally from Seattle, she happily moved back to Denver in 2021. However, you'll still find her rooting for the Seattle Seahawks on football Sundays!
Audiology Support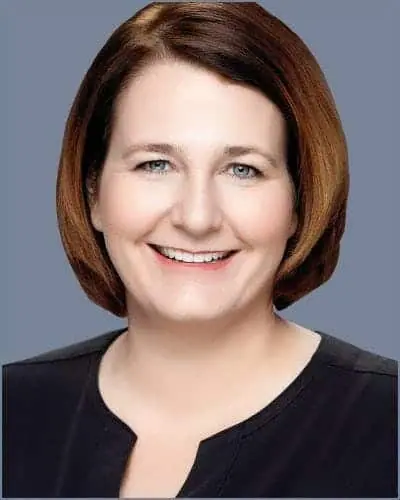 Jamee Burke – Patient Care Coordinator
Jamee is the patient care coordinator at our Centennial office. She grew up in Nebraska and attended Brigham Young University to study psychology. She enjoys working with such a wonderful group of professionals who make a huge difference in people's lives. Jamee also loves getting to know so many of our patients.
Jamee is married with three children and spends much of her free time attending her kids' sporting activities. She also enjoys reading, traveling, spending quality time with her family, and walking her dogs.
Audiology Services
If you are experiencing a constant ringing or buzzing sound in your ears, you may be living with tinnitus. Tinnitus is characterized by the perception of sound when no external source for this sound actually exists. The severity of tinnitus varies with each individual and may be heard as a buzzing, clicking, ringing, or roaring sound. Although tinnitus does not cause hearing loss, it can negatively impact your personal relationships and interfere with your enjoyment of daily activities.
Depending on the type and severity of your tinnitus, we offer several treatment options to help alleviate your tinnitus symptoms. Tinnitus Retraining Therapy (TRT) can treat both the symptoms and the source of tinnitus by utilizing sound therapy. Counseling, hearing instruments, and relaxation methods can also help with tinnitus relief.
Hyperacusis is defined as an uncomfortable, heightened sensitivity to sound also know as decreased sound tolerance. If you live with this issue, everyday sounds such as chewing, watching TV, or even a conversation, can be annoying or painful. The severity of this varies from person to person and can lead to migraines, ear pain, and daily discomfort. Start your road to recovery by scheduling an appointment at our Centennial hyperacusis center.
If you notice a change in the clarity of your hearing, it is time to schedule a hearing test. Hearing tests are quick, easy and provide your audiologist with crucial information about your overall hearing health. Hearing tests include a review of your medical history, an ear examination, and a diagnostic testing to determine which frequencies you may struggle to hear.
Dr. Collins combines detailed hearing tests, vast experience, and impeccable service to help you find the perfect hearing aid. Selecting the perfect hearing aid can be life-changing, but only if you find one that works best for you. You will not find a better fit anywhere for your hearing aids than with Dr. Collins. She will program and adjust them to fit your unique ear anatomy and hearing loss.

Wax Removal
If you're experiencing ear wax build-up, our highly-trained audiologists can treat this hearing issue. During one of these treatment sessions, your audiologist will first observe your outer ear canal to ensure that wax removal will be the most effective treatment. If needed, they will perform an ear wax removal process by using a curette to gently, manually remove wax or use an ear irrigation system to flush out the excess ear wax. We charge between $50 – $100 per ear depending on the amount of time it takes to remove the ear wax.
Patient Reviews

Very positive and caring people

Dr. Collins was excellent. I appreciated her analysis, explanations and advice.

Outstanding service by Dr Collins and staff!

Fantastic office the people are great!


The silence at night during covid made me aware of sounds in my head, frequencies that never went away. I didn't know this was tinnitus! Though I don't have a significant hearing loss, I'm eager to put the therapy to work and prevent the onset of dementia.

I scheduled a tinnitus consultation with Dr. Lindsay Collins last month to have a second opinion on the usage of my hearing aids to help manage my chronic severe tinnitus.Dr Lindsay was very professional and friendly and gave me some very helpful suggestions, including psychotherapy options, to help manage my tinnitus. I appreciated the time she spent with me answering my questions.I would definitely recommend her practice to anyone who trying to manage their tinnitus.

XoutofstepX
20:26 10 Jun 21
I recently had a spike in my tinnitus. Normally it did not bother me, but about a month ago it got a little louder. It is from acoustic trauma from loud concerts with no hearing protection over the years. I have seen the sound relief commercials for a few years now and I always thought I should call them. Well, that is exactly what I did when my tinnitus got worse. Dr. Lindsay Collins has been very helpful and really appreciate her great attitude. She has tinnitus herself and knows what I am going through. I am very excited to start my tinnitus retraining therapy. I would recommend sound relief to anyone who suffers from tinnitus or hearing loss. The staff is very caring and knowledgeable. They have different treatment options depending on your tinnitus. I am in good hands and I look forward to getting control of my life back.

Extremely helpful. I would recommend them 100%. Suffering from tinnitus can bring so much anxiety. Speaking to a professional and getting treatment was one of the best decisions I've ever made. My sincere thanks to Sound Relief Hearing Center.

I have been treated with nothing but kindness and respect since I started coming here for my tinnitus issues! They are very professional and make sure I thoroughly understand the treatments. I would definitely recommend stopping by if the need arises!

Dr Collins is so personable and explains the ear and how everything works before testing. I would highly recommend her and Sound Relief!


I just started the treatment for my tinnitus issues. I had seen the commercials for Sound Relief for several months and wondered if it would help me. I made the appointment and went with my husband. Dr. Collins and Jamie were both friendly and welcoming. Dr. Collins explained the process thoroughly and took time to answer all our questions. I am looking forward to continuing this journey and looking for relief for my tinnitus. After going over the treatment and reading the documentation I learned this will take 12-24 months and I am glad the staff at Sound Relief will be with me for the duration.

Recently had my second visit with Dr. Lindsay for a fitting following my initial appointment for evaluation of my tinnitus issue. To say I'm completely satisfied is an understatement. At our initial meeting, Dr. Lindsay very clearly and cogently described the physiology of tinnitus and hearing loss and the treatment process. Throughout this and my most recent visit, Dr. Lindsay was personable, compassionate, and welcoming. One cannot help but feel relaxed and in capable hands knowing one is being treated by an expert in her field. I look forward to continuing this most interesting journey.

Annette K.
05:18 03 Mar 21

I have hearing loss and tinnitus.Having so many noises in my head I wasn't optimistic they could help me.Dr Collins tested my hearing, identified my tinnitus frequency and came up with a plan.I'm now wearing hearing aids that also treat tinnitus.It was nice to find Dr Collins has so much knowledge about hearing issues.I highly recommend Sound Relief Hearing Centers.



Sound Relief has been a life saver for my dad's tinnitus. I go with him to all the appointments and the staff is wonderful! I'd recommend Sound Relief to anyone.

Dr Lindsay Collins and Jamie at the Sound Relief Hearing Clinic at the Centennial office are just terrific. The consultation with Dr Collins covered all the questions I needed answered . I have been participating with Sound Therapy since December and have noticed such a difference with my tinnitus . It is not a quick fix but if you are willing to work the program and be patient you will slowly begin to have you brain refocus away from the sounds in your head . It does require hearing aids that produce sound to draw your attention away from the ringing or buzzing. It usually will take 12-24 months Of wearing the hearing devices . I have United Health insurance and it paid a large portion of the cost . I am so glad I found the Sound Relief Clinic I feel that I am finally on my way to finding peace once again ...

Kaitlin L.
19:11 21 Jan 21
Virtual Tour
Schedule an Appointment