Many people are initially skeptical of tinnitus treatments. After years of suffering from ringing or buzzing in their ears, they question our audiologists' ability to successfully treat tinnitus. To silence their doubts, they often ask if they can talk with our patients about their experiences at Sound Relief Hearing Center. Surprisingly, many of our patients have been receptive to these requests. In lieu of distributing their names and contact information, we decided to ask a few of our patients if they would share their tinnitus success stories with prospective patients on camera. We would like to thank them for generously making time in their schedules for us and our future patients.
These success stories are all proof that you don't have to live with tinnitus, regardless of what your doctor or other audiologists have told you. Schedule a consultation with us today to better understand how tinnitus works and to explore your options for relief.
Tim's Tinnitus Success Story
Tinnitus became an issue during the pandemic "Honestly, I think Sound Relief has saved my life."
Tim was used to working in an environment with plenty of background noise. Once he started working from his much quieter home, Tim started focusing more on the ringing in his ears. As a result, sleep became more difficult, eating habits declined, anxiety increased, and his self-esteem suffered. He knew this wasn't normal, and he sought out the help of Sound Relief.
As soon as he walked in the doors, Tim says, "I had of sense of this is the real deal, this is an establishment I want to be involved with…Someone really understood what I was going through… and that's priceless." He says, "you're enabling me to get on with my life in a way that I couldn't do on my own. Coming to Sound Relief has been a real-life changing experience…Stress is reduced, my blood pressure is down, I am losing weight." Tim's biggest breakthrough during Tinnitus Retraining Therapy "has been accepting me and being comfortable in my own skin."
Tinnitus Retraining Therapy requires the patient to truly commit to the process. "It's the effort you put into it… it's an active process by myself, with your office, with everyone, and it's a team effort. If I don't hold down my end of the bargain, I am not going to get better."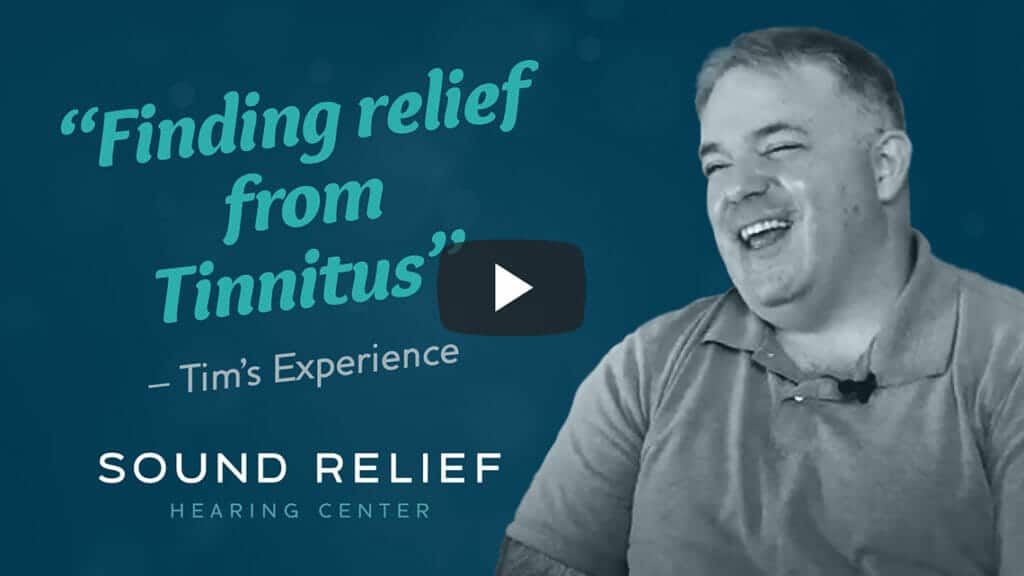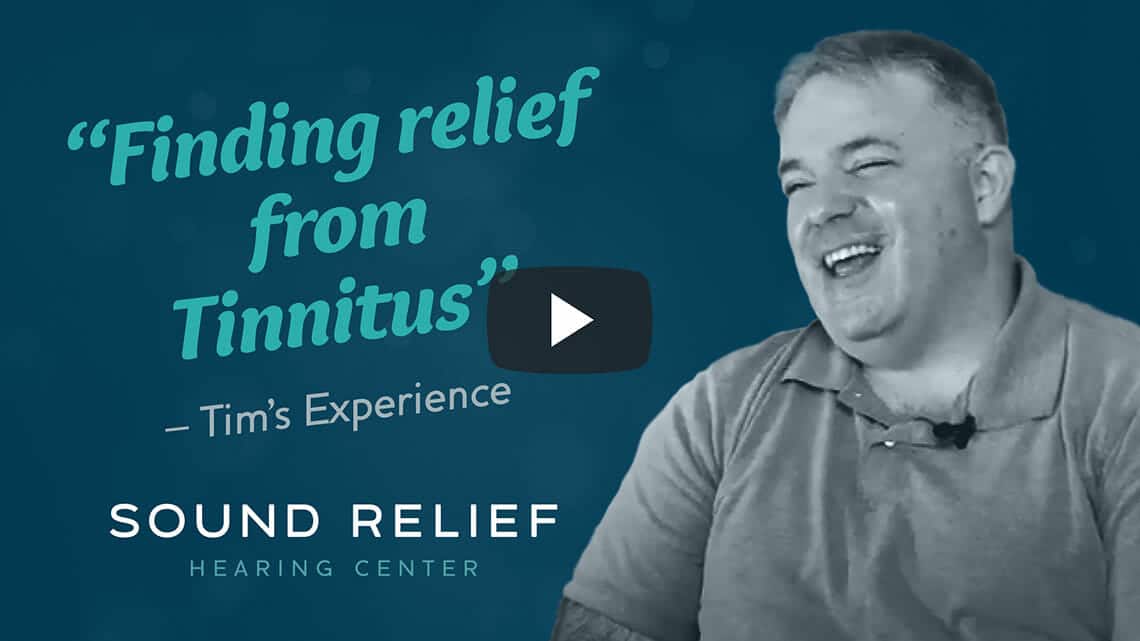 Cindy's Tinnitus Success Story
Cindy shares her experience with tinnitus and the relief she found.
Cindy, a native of Arizona, a former P.E. teacher and principal, and is a patient of Dr. Emily Densmore at Sound Relief Tinnitus and Hearing Center in Scottsdale, Arizona. The sound of crickets never ceased for Cindy. "The crickets controlled me." She had no idea what was causing them and why they got louder.
Before her first appointment at Sound Relief, Cindy was skeptical. "Everywhere you go you hear there is no help." But now after finding tinnitus relief, "You just have to make that first step." She could've used the help of Sound Relief when she was a principal and needed the therapy more than ever to help with her mood and hearing. Cindy recommends people like her at least come in for a consultation. "That first consultation was worth every minute."
The biggest change for Cindy is not hearing the crickets as much, and she is in a much better place to handle stress and her headaches have gone away. Tinnitus Retraining Therapy has given Cindy the opportunity to calm it all down. "If you're honest with the process, and you've taken the time to do it and follow it, it brings so much relief to your life and controlling your tinnitus."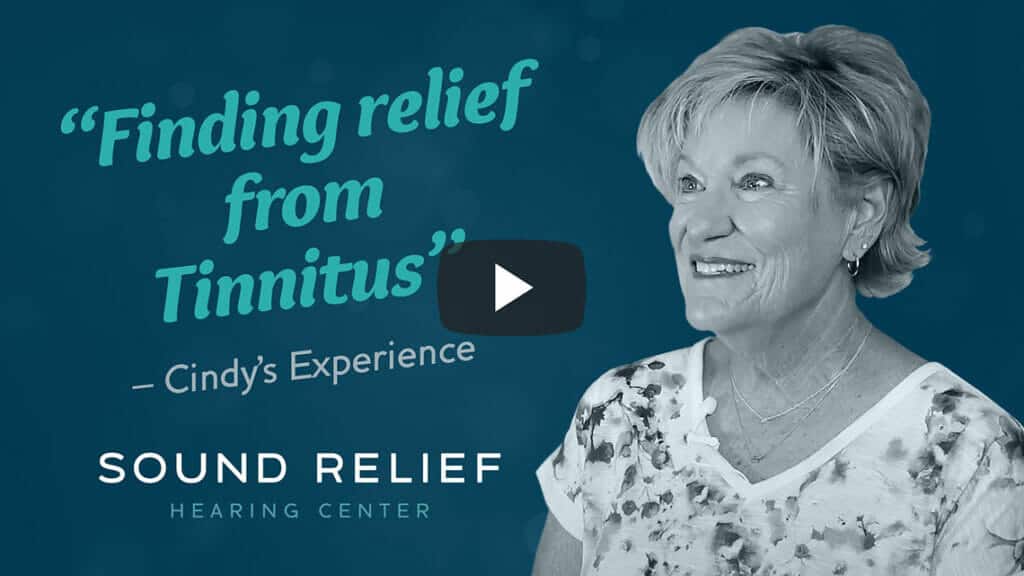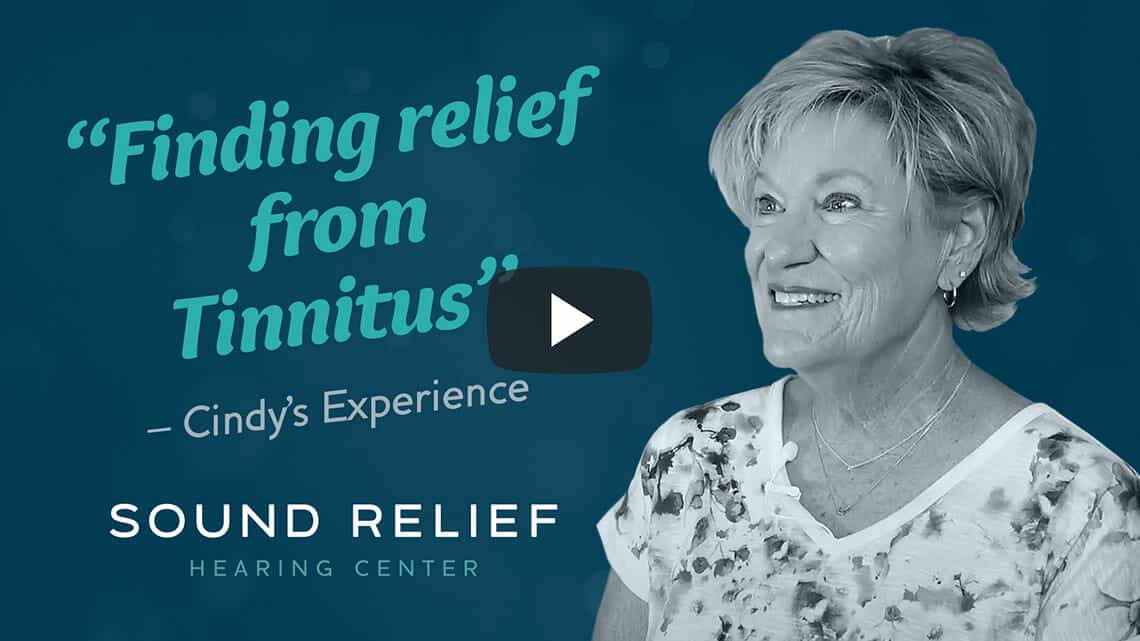 Cheryl's Tinnitus Success Story
The Future is Much Brighter
Cheryl's tinnitus started in September of 2019, she could hear her tinnitus 24/7. It continued steadily until about March of 2020. By then, her tinnitus ramped up and the ringing in her ears got much louder. Cheryl was losing sleep, and the constant sound started to interrupt daily tasks. She saw a commercial for Sound Relief, and she did her research. Cheryl says she felt "this place was willing to help people like me. That they could at least make my life manageable to live with the sound" (tinnitus). Cheryl is "not a fan of going into doctors' offices" but this "process was easy" and Cheryl says she was "able to sit back and freely make my own decision." Cheryl also states, "the treatment has been amazing."
Cheryl can manage her tinnitus now. She does not have sleepless nights, and she is pleased to use Tinnitus Retraining Therapy to manage her symptoms. Cheryl also has hearing loss. "Being able to have the hearing aids in as well has helped me cope with that loss as well as the tinnitus. I view the future as much brighter than 8 months ago."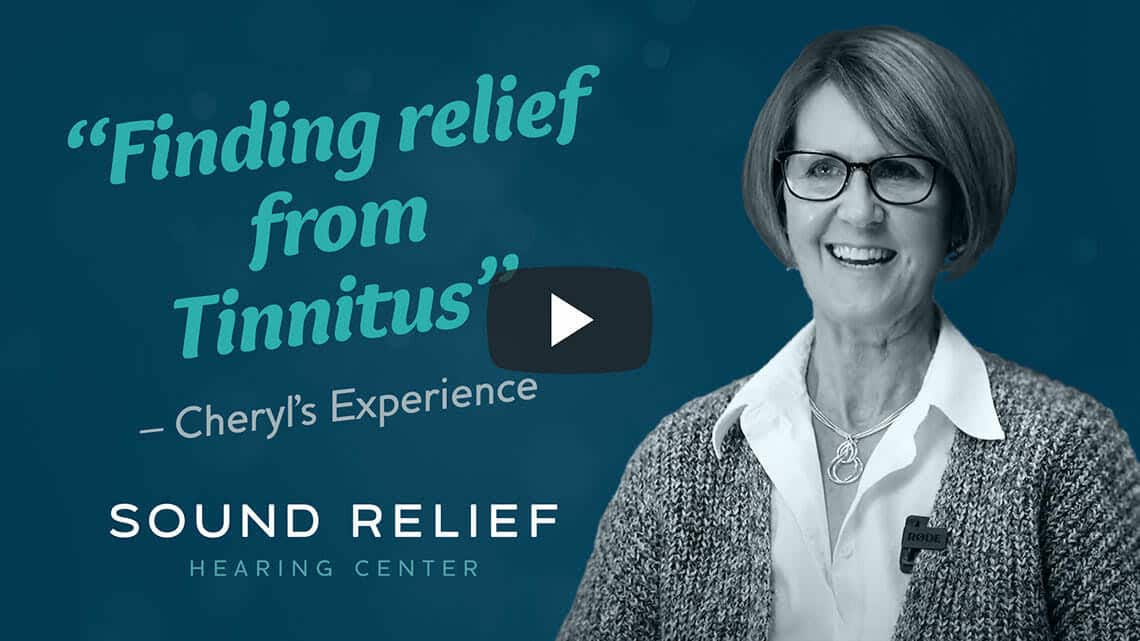 Joes's Tinnitus Success Story
Massive amounts of antibiotics caused his tinnitus and hearing loss, and thankfully he was able to find help for both issues.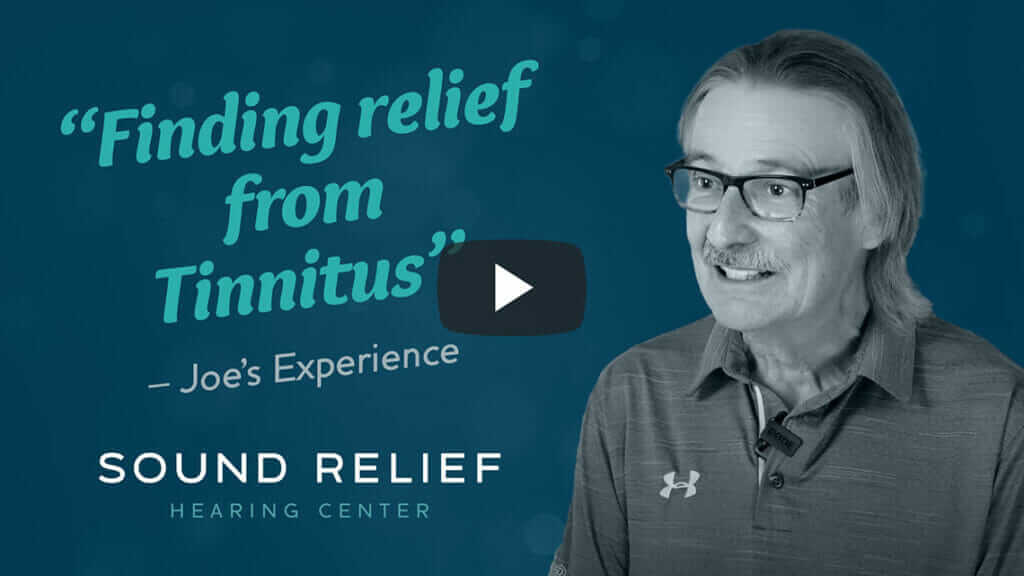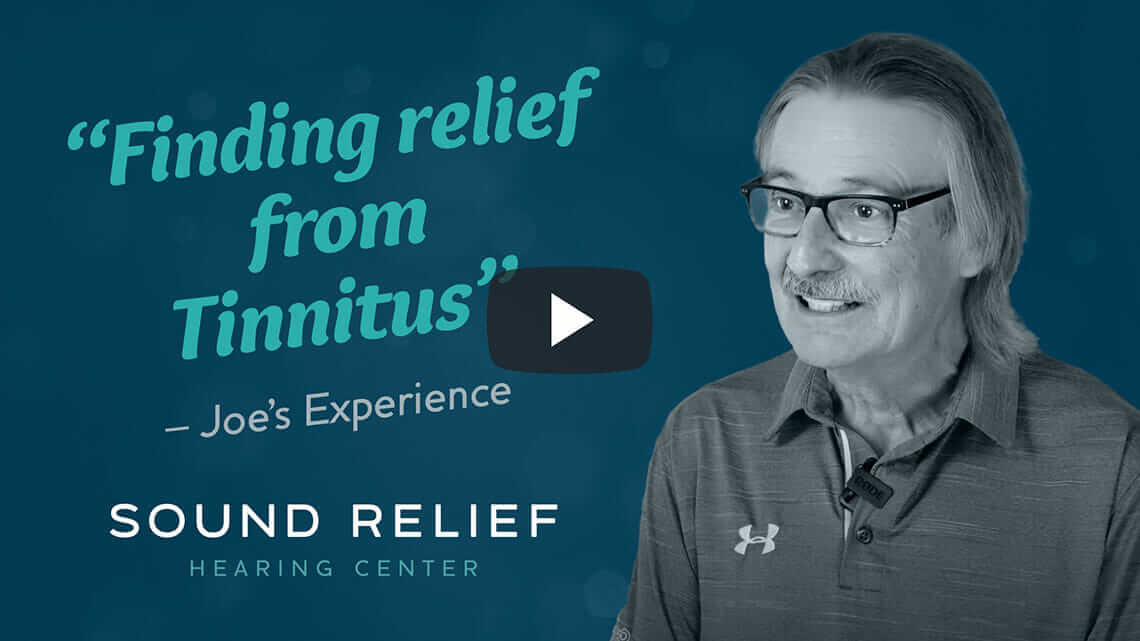 Pam's Tinnitus Success Story
Realtor Finds A Home To Help Her Tinnitus And Slight Hearing Loss
Pam is a realtor in Colorado, and she describes her experience with Sound Relief. In addition to the benefits of eliminating her tinnitus and improving her hearing, she loves the Bluetooth features of her devices.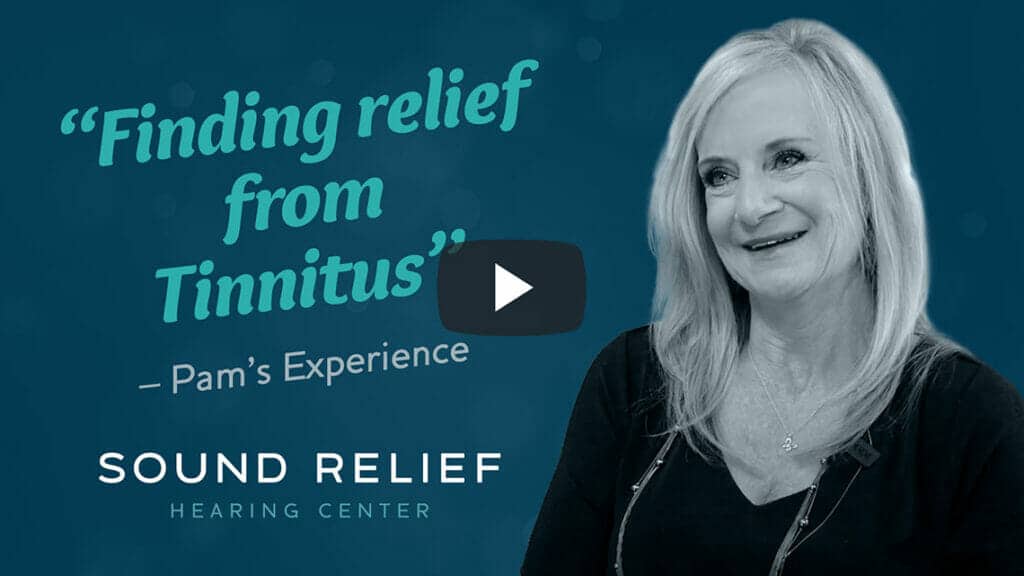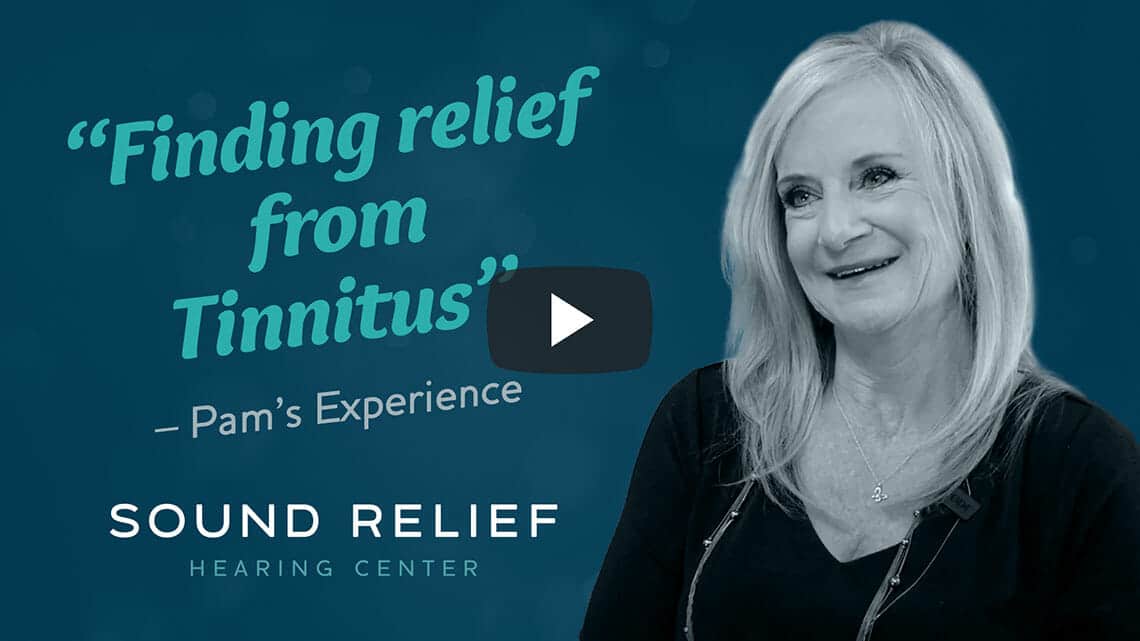 Kris's Tinnitus Success Story
Retired Science Teacher Explains Tinnitus Relief
Kris is a retired science teacher and explains the difference Sound Relief has made for both tinnitus and slight hearing loss.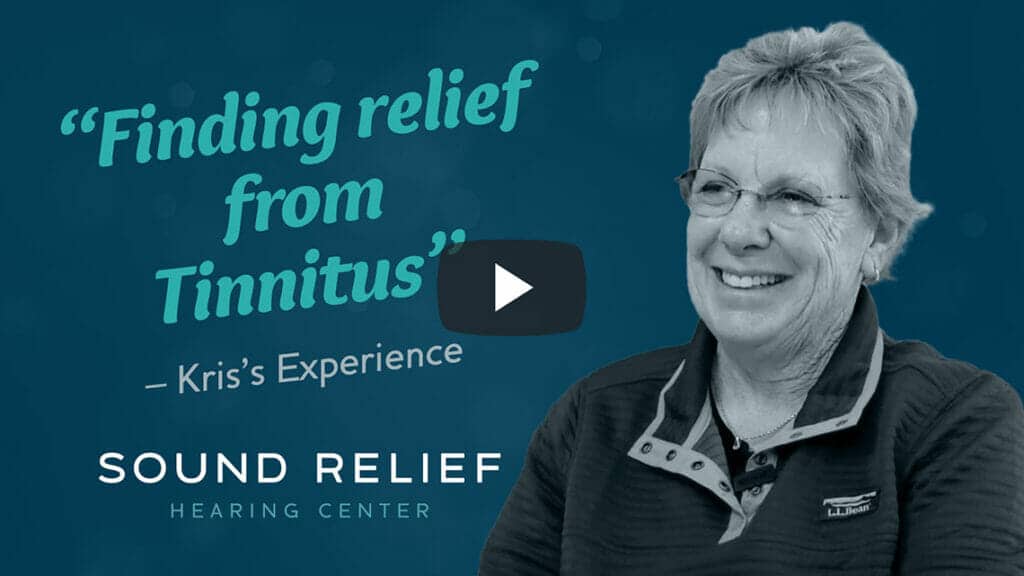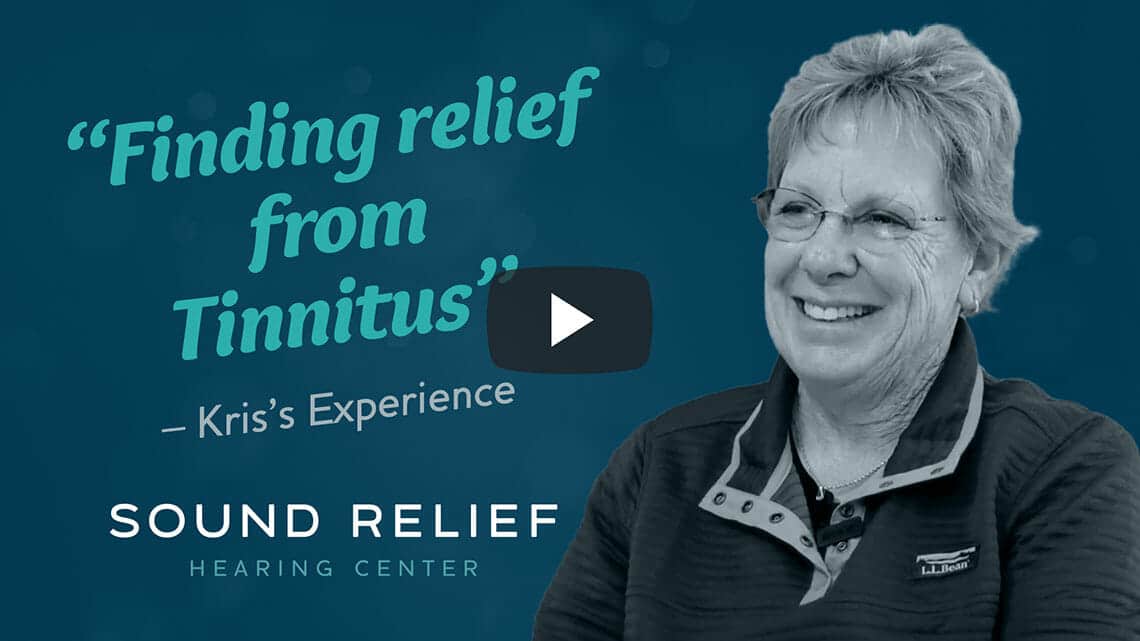 Beth's Tinnitus Success Story
A Cyclist and Mother Working in Sales
Beth's tinnitus, which she describes as a high-pitched, hissing sound, began very suddenly at Christmastime. The noise continued 24/7, disrupting her life and causing severe anxiety. She explored many treatment options; in fact, she says she would have tried anything to silence her tinnitus. Nothing worked until Sound Relief Hearing Center. After one consultation, she experienced a newfound hope. Why? As she explains, Dr. Julie gets it. 
Bill's Tinnitus Success Story
A Motorcyclist and Father Who Doubted Sound Relief Hearing Center
Bill did not want to come to Sound Relief Hearing Center, because he believed all audiologists were scam artists. However, after exhausting a variety of other avenues to deal with his tinnitus, his wife convinced him to give Dr. Julie a try. His tinnitus had gradually increased over time, growing louder and more persistent. It took an enormous toll on his quality of life, affecting his ability to sleep, his work performance, and his love for riding his motorcycle. When he visited Sound Relief Hearing Center and Dr. Julie explained the science behind tinnitus, everything finally made sense. His tinnitus faded, and his joy for life returned.
Mike's Tinnitus Success Story
A Sheet Metal Worker with Severe Migraines
Soon after retiring from a 38-year career in a union sheet metal shop, Mike experienced severe tinnitus accompanied by painful migraines. As the screeching noise in his ears became louder, the headaches worsened and prevented him from sleeping. Luckily, after one particularly troubling night, he saw Sound Relief Hearing Center's first commercial on TV. Now, he calls Dr. Julie his savior and credits her for saving him from a lifetime of suffering.
Karen's Tinnitus Success Story
A Mom Whose Soccer Injury Caused Her Tinnitus
In her mid-twenties, Karen experienced a soccer injury that caused nerve trauma in her face as well as neck pain. Five to seven years passed before she learned that tinnitus would also be a side effect of the accident. She compares the sound of her tinnitus to Emergency Broadcast System tests. Not only did the sound disrupt her sleep patterns, making it harder to fall asleep and stay asleep, but it also interfered with her family life. After visiting Dr. Beki at Sound Relief Hearing Center, Karen finally found a customized treatment plan that works.
Christie's Tinnitus Success Story
A Stay-at-Home Mom and Hair Dresser
Like many people who suffer from tinnitus, Christie waited for years to seek treatment because she didn't believe help was available. Her tinnitus made her feel anxious in her own home, impeded her ability to sleep, and caused migraines. Luckily, a friend referred her to Sound Relief Hearing Center. At first, she was skeptical, but Dr. Julie's scientific explanation of tinnitus and step-by-step treatment plan really resonated with her. It took some time for Christie to notice an improvement (about six months), so she encourages you to stick with the treatment even if you feel its not working.
Chris's Tinnitus Success Story
Years of Lawn Care and Loud Music Caused His Tinnitus
As a teenager, Chris often spent summers mowing lawns and he would drown out the sound of the lawn mower by blasting Metallica and Black Sabbath on his Walkman. He didn't understand the importance of hearing protection until he had already developed hearing loss and tinnitus. He noticed it most during quiet times, like when he was trying to sleep or read, but he never gave tinnitus treatment much thought. Luckily, Chris stumbled into Sound Relief Hearing Center. Although his tinnitus flared up at the start, he stuck with the exceedingly easy treatment plan and noticed a drastic improvement over time.
Learn More: The Tinnitus Cycle | Sounds of Tinnitus | Treatment Options
Schedule an Appointment