Sound Relief Tinnitus and Hearing Center – Highlands Ranch
If you live in Highlands Ranch, Littleton, Lone Tree, Castle Rock, or anywhere on the south side of Denver and you're living with tinnitus, hyperacusis, or hearing loss, it's important to know that you're not alone. These issues can become a burden on your overall quality of life and leave you feeling isolated, frustrated, and simply worn out. At Sound Relief, our team of Highlands Ranch audiologists – Dr. Jackie Smith and Dr. Megan Read – provide the help you need and the relief you deserve.
If you are struggling with tinnitus or hyperacusis, you will be in great hands at Sound Relief. We understand that each patient requires a unique treatment path, which enables us to help more people with tinnitus and hyperacusis than anyone in Colorado. Our experience with thousands of tinnitus sufferers each year combined with our expertise in Tinnitus Retraining Therapy (TRT) allows us to provide relief to even the most complex cases.
At our Highlands Ranch hearing center, we take as much time as you need to fully evaluate your hearing. We will thoroughly test your hearing ability and answer all of your questions. This process allows us to determine the best course of action – if needed – to match your unique hearing loss with your budget and lifestyle. For mild to moderate hearing loss, we offer a wide range of discrete hearing aids. We also offer CROS systems for single-sided deafness and more sophisticated hearing aids for more severe forms of hearing loss. At Sound Relief, we strive to provide excellent care that always exceeds the expectations of our patients and their families.
Our Highlands Ranch tinnitus and hearing center is located 1/2 mile south of C-470 off Broadway.
200 Plaza Drive #110
Highlands Ranch, Colorado 80129
(720) 627-6378
Fax: (303) 346-5036
Hours of Operation:
Monday – Thursday: 8:30 am – 5:00 pm
Friday: 8:30 am – 1:00 pm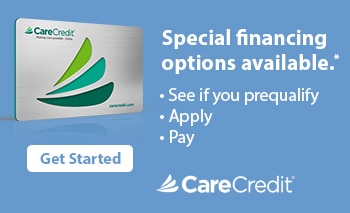 Your Highlands Ranch Audiologists
Audiology Services
Patient Reviews
Virtual Tour