Sound Relief Tinnitus and Hearing Center – Highlands Ranch
If you live in Highlands Ranch, Littleton, Lone Tree, Castle Rock, or anywhere on the south side of Denver and you're living with tinnitus, hyperacusis, or hearing loss, it's important to know that you're not alone. These issues can become a burden on your overall quality of life and leave you feeling isolated, frustrated, and simply worn out. At Sound Relief, our team of Highlands Ranch audiologists – Dr. Kenzie Reichert, Dr. Jackie Smith, Dr. Megan Read, and Dr. Breanne Schwartz – provide the help you need and the relief you deserve.
If you are struggling with tinnitus or hyperacusis, you will be in great hands at Sound Relief. We understand that each patient requires a unique treatment path, which enables us to help more people with tinnitus and hyperacusis than anyone in Colorado. Our experience with thousands of tinnitus sufferers each year combined with our expertise in Tinnitus Retraining Therapy (TRT) allows us to provide relief to even the most complex cases.
At our Highlands Ranch hearing center, we take as much time as you need to fully evaluate your hearing. We will thoroughly test your hearing ability and answer all of your questions. This process allows us to determine the best course of action – if needed – to match your unique hearing loss with your budget and lifestyle. For mild to moderate hearing loss, we offer a wide range of discrete hearing aids. We also offer CROS systems for single-sided deafness and more sophisticated hearing aids for more severe forms of hearing loss. At Sound Relief, we strive to provide excellent care that always exceeds the expectations of our patients and their families.
Our Highlands Ranch tinnitus and hearing center is located 1/2 mile south of C-470 off Broadway.
200 Plaza Drive #110
Highlands Ranch, Colorado 80129
(720) 627-6378
Fax: (303) 346-5036
Hours of Operation:
Monday – Thursday: 8:30 am – 5:00 pm
Friday: 8:30 am – 1:00 pm
ARVE Error: src mismatch
url: https://youtu.be/4AgYGB4tngk
src in: https://www.youtube.com/embed/4AgYGB4tngk?feature=oembed&enablejsapi=1&origin=https://www.soundrelief.com
src gen: https://www.youtube.com/embed/4AgYGB4tngkActual comparison
url: https://youtu.be/4AgYGB4tngk
src in: https://www.youtube.com/embed/4AgYGB4tngk?enablejsapi=1&origin=https%3A%2F%2Fwww.soundrelief.com
src gen: https://www.youtube.com/embed/4AgYGB4tngk

ARVE Error: src mismatch
url: https://youtu.be/wBs1Vtttj-Q
src in: https://www.youtube.com/embed/wBs1Vtttj-Q?feature=oembed&enablejsapi=1&origin=https://www.soundrelief.com
src gen: https://www.youtube.com/embed/wBs1Vtttj-QActual comparison
url: https://youtu.be/wBs1Vtttj-Q
src in: https://www.youtube.com/embed/wBs1Vtttj-Q?enablejsapi=1&origin=https%3A%2F%2Fwww.soundrelief.com
src gen: https://www.youtube.com/embed/wBs1Vtttj-Q

ARVE Error: src mismatch
url: https://youtu.be/hupmedjKQt4
src in: https://www.youtube.com/embed/hupmedjKQt4?feature=oembed&enablejsapi=1&origin=https://www.soundrelief.com
src gen: https://www.youtube.com/embed/hupmedjKQt4Actual comparison
url: https://youtu.be/hupmedjKQt4
src in: https://www.youtube.com/embed/hupmedjKQt4?enablejsapi=1&origin=https%3A%2F%2Fwww.soundrelief.com
src gen: https://www.youtube.com/embed/hupmedjKQt4

Your Highlands Ranch Audiologists
Dr. Breanne Schwartz, Au.D., CH-TM
Born and raised in Tampa, Florida, Breanne earned her undergraduate degree in Communication Sciences and Disorders from the University of Central Florida and her Doctorate of Audiology from the University of South Florida. She completed her residency at the Rocky Mountain Regional VA Medical Center in Aurora, Colorado where she fell in love with the state. She loves being an audiologist because she can assist her patients with reconnecting to the world around them by improving their hearing and helping them manage their tinnitus.
Outside of work, Breanne enjoys trying new restaurants and coffee shops around Denver as well as exploring all the outdoor activities that Colorado has to offer. She is a huge hockey fan and will always cheer for her hometown team, the Tampa Bay Lightning.
Audiology Support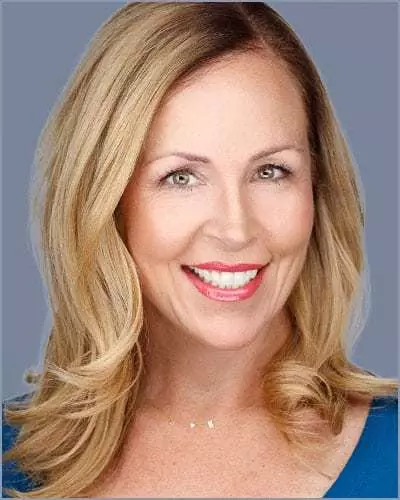 Renee Nowocinski – Patient Care Coordinator
Renee has been the Patient Care Coordinator in our Highlands Ranch office since March, 2018. She grew up in Southern California and made the move to beautiful Colorado in 2004.
She enjoys traveling, hiking, golfing, baking, crafting, and sharing a great meal with friends and can always be found cheering on her kids during their weekend activities.
Renee and her two children; Hannah and Harris live in Highlands Ranch and enjoy all aspects of living in a close-knit community.
Audiology Services
ReSound One & LiNX Quattro with Made-for-iPhone Tinnitus Relief App
Oticon Tinnitus SoundSupport™
Tinnitus Retraining Therapy (TRT)
Widex Zen Tinnitus Treatment
If you experience a constant ringing, buzzing, or even roaring in your ears, you may have tinnitus. It varies from person to person in terms of cause, severity, and the sound they hear, but in all cases, the noise they experience is not caused by any external stimuli. Tinnitus does not cause hearing loss; however, this condition can still have a negative impact on your life. Tinnitus can lead to difficulties with relationships, career challenges, and even disrupt your ability to simply sit back and enjoy your life.
Tinnitus may stem from a variety of causes. The most common causes, however, include exposure to loud noises, ototoxic drugs, excessive ear wax, and age-related hearing loss. Identifying the cause of your tinnitus is a critical step toward developing an individualized treatment plan. Depending on the cause and severity of your tinnitus symptoms, there are evidence-based treatment options to help address that ringing in your ears and offer you relief.
To treat your tinnitus symptoms, we may recommend tinnitus retraining therapy (TRT), the use of hearing devices, counseling, and/or relaxation methods. At our Highlands Ranch tinnitus clinic, we provide a personalized, comprehensive approach to tinnitus treatment. Schedule an appointment with one of our audiologists and allow us to show you how much better your life can be.
ReSound One & LiNX Quattro with Made-for-iPhone Tinnitus Relief App
Oticon Tinnitus SoundSupport™
Tinnitus Retraining Therapy (TRT)
Widex Zen Tinnitus Treatment
Hyperacusis is defined as increased sensitivity to everyday noises, including your television, chewing, or even just a conversation. It can vary in severity and symptoms may include migraines, annoyance, daily discomfort, or even ear pain that makes the simplest of activities a real struggle.
Anyone can develop hyperacusis, regardless of age or previous hearing health, and there are a variety of causes for this condition. Often, hyperacusis is experienced along with tinnitus, which is a perception of a slight roaring, ringing, or clicking sound in the ear. Treatment for both of these problems is similar, and our audiologists are expertly trained in both. Find relief from your hyperacusis by scheduling an appointment at our Highlands Ranch hyperacusis center.
The most accurate method to evaluate hearing is a hearing test in a soundproof booth conducted by an audiologist. Online tests can be misleading and fail to detect bigger issues - such as acoustic neuroma.  A full hearing evaluation provides your audiologist with crucial information that informs them about your auditory health. If you notice a change to your hearing, even a minor one, you should consider scheduling a hearing exam.
During this process, your audiologist will do the following:
Review medical and hearing health and history
Examine your ear canal and outer ear with an otoscope to review for any abnormalities
Perform a hearing test, which allows us to identify the unique frequencies that you may struggle to hear
Review the results with you and provide comprehensive information that will answer any and all questions
After a hearing test and evaluation, our audiologists will make a recommendation that works best for your own lifestyle, budget, and type of hearing loss.
At Sound Relief Hearing Center, we only offer the most outstanding hearing aids offered by our manufacturers. While you can find hearing aids from stores like Costco or even online, you should not settle for inferior technology or care. Experience the difference with our hearing experts in Highlands Ranch. We know that your visit to our audiology clinic will be worthwhile no matter what you decide.
Our audiologists incorporate comprehensive hearing exams, years of expertise, and the finest service to diagnose and respond to your specific type of hearing loss. We provide recommendations that are tailored to your lifestyle, budget, and personal needs. Finding the perfect hearing aid is an important step and can even be life-changing. The renowned experience of our doctors and staff in Highlands Ranch will make this process effortless.

Wax Removal
Ear wax is completely natural and even good for your ears. Also called cerumen, ear wax is secreted within the passage of the outer ear and protects and cleans the ear canal. While this is good for your ear and helps to protect it from bacteria, the ear can produce too much wax, which may reduce your ability to hear or even develop into tinnitus.
To remedy this issue, an audiologist can remove the excess wax during an ear wax removal treatment. Using a curette and/or ear irrigation, they will gently flush out the excessive wax. Depending on the amount of time it takes to remove the ear wax, we charge between $50 – $100 per ear.
Patient Reviews

Jessica N.
17:20 22 Dec 21
Great service & friendly staff! They have helped the ringing in my ears get so much better!

Thanks for a very positive experience today. Kenzie was thorough with her explanations as well as patient with our questions. We're feeling optimistic about the treatment we're about to begin.

Michael T.
19:02 18 Oct 21
One of the best decisions I have ever made to get relief from Tinnitus. As a disabled military veteran, I have worked long and hard with other doctors to try to get relief. It was not until I contacted Dr. Reed and the rest of the staff at Sound Relief that I started having relief. Highly recommended.

Virginia L.
17:25 12 Oct 21



Dr. Kenzie is the best, she is knowledgeable, informative, and very good at what she does. her placement of my lyric's have been spot on.The facility is very clean and professional and always on time.I love this place

I traveled from Maryland to Colorado to meet with Dr.Read for Misophonia treatment. We met once prior virtually via telehealth and she explained what occurs in the brain for Misophonia patients and she explained how sound therapy could help reduce triggers. My trigger sounds are mostly breathing, chewing and most of all snoring. I have struggled with Misophonia for over 10 years and finally felt heard and validated after meeting with Dr. Read. Just hearing that she works with people just like me made me feel like there is hope. After the consult I decided to do the treatment which you only need to go in person twice and her office was able to schedule me one day and bring me back the next so I didn't have to fly out twice. I actually made a little trip out of it! The entire staff was so friendly they even reccomended things to do in the area while I was there. Dr. Read fit me for the sound generators (they look just like small hearing aids) and I was shocked at how comfortable they are. It has only been a few weeks and I barely notice them! The sounds that play through them are very calming and although I still hear trigger sounds it does make it a bit easier to relax. She answered all my questions and my mom's questions and she didn't rush me at all! She showed me how to clean them, and use them. What's also cool us that if I need her to adjust them she can do it from Colorado virtually! She explained how we would meet virtually for our therapy sessions and already set up our follow up. My biggest issue is sleeping I sleep with ear plugs every night and still wake up even if the snoring or breathing in the room so super quiet. The goal is to sleep without ear plugs but Dr. Read introduced me to a second device it is a sound generator that plays different sounds of my choice at night. Ever since I got the behind the ear generators for during the day and the sound box at night I have finally slept so well! I'm still using ear plugs but with the box it is so relaxing. I woke up one night to the sound of snoring and for the first time I was actually able to go back to sleep! (That never happens) I am hopeful that with the combination of this treatment I may even be able to sleep without ear plugs one day!

Lisa de la P.
15:58 09 Jul 21
I was super pleased to finally have some relief from Tinnitus thanks to Dr. Julie Smith. Dr. Smith and the staff at Sound Relief have been super helpful with what I feel will be a long-term solution to the awful ringing in my ears.

Michael Nichols S.
02:02 02 Jul 21

I had a great experience and your were very professional. I would highly recommend your company to anyone.

I was a little skeptical of this process and their "solution" at first but Sound Relief has exceeded my expectations. Dr. Smith has been great to work with and while they haven't cured my tinnitus my everyday symptoms have lessened considerably through their program.

Before going to Sound Relief Tinnitus & Hearing Center, I could hardly have a conversation or sleep because the tinnitus was so loud and overwhelming. Now after a year-and-a-half of wearing my ear pieces, my life has totally turned around and having conversations and sleeping are once again something I can do. Dr Smith has been so helpful throughout the process. Interestingly, I had my puppy chew up one of my ear pieces during the shutdown of the pandemic last year and Dr Julie, the founder, herself responded to my plea for help on Facebook! She helped me the next day to get my ear pieces in and start the process to replace them. Tinnitus is real and it affects your life negatively so my overwhelmingly positive experience of the process and the people at the hearing center enables me to highly recommend Sound Relief Tinnitus & Hearing Center.

Linda A C.
17:50 05 Apr 21
As a result of a minor injury a few years ago, I started experiencing some ringing and static in my left ear. I took some recommended supplements and did research on ways to minimize the condition. Nothing seemed to work until I made an appointment with Sound Relief in Highlands Ranch, CO. Dr. Smith completed extensive testing and indicated that my tinnitus was having some impact on my hearing. She recommended devices to help retrain my brain to ignore the sounds.. Over the past two years, I have been able to better manage my tinnitus - I sleep well and the tinnitus is less and less noticeable. And, my hearing has remained stable as well. I would recommend that you find out more about how they might help relieve the impact of tinnitus on your quality of life.

Getting hearing aids simply changed my life! I was reluctant to make an appointment for hearing aids because I was embarrased at my hearing loss from years of hunting and not using hearing protection. Dr. Kenzie put me at ease by showing me how much of a deficiency I had in my left ear, demonstrating to me the value of the cost of the devices, and how much fuller my hearing would be with the devices! Not to mention the tinnitus also was preventing me from enjoying a full life. Four months later, I can't thank Dr. Kenzie and the good team in Highlands Ranch enough for treating me with respect, care, and kindness. The days of saying, "What was that, what did you say??" are over! Oh, and I can enjoy the full spectrum of music now!! Thanks Dr. Kenzie and Team!!

Dr. Jackie Smith has done a terrific job helping me to hear better in multiple environments. She treats you well and professionally. The experience has been extremely positive.

A great team and great support! They have assisted me in finding the right hearing aid, for me, and in doing so have helped me to experience new sounds.

Dr Jackie is wonderful. She makes you feel comfortable the minute you sit down with her. She is a terrific listener and she is genuine and caring. Although initially the manufacturer sent the wrong devices, Jackie sent them back right away and made sure I got them as soon as possible. She is a patient's dream doctor because she is smart, takes her time getting to know you and your needs and she never acts rushed and she is a wonderful communicator. I moved from out of state and hoped I would be lucky enough to find a doctor as great as I had in my old city and I was so happy to have found Dr Jackie Smith! The office is beautiful, clean and the staff I encountered were lovely. I recommend this office for your hearing needs.

Marilyn H.
18:19 22 Jan 21
I am very pleased with the sound therapy program that Dr. Smith is providing for me. It has made a huge difference in having relief from the tinnitus. Initially, I had my doubts that anything could be done, but I'm so glad I made the decision to get more information. I love my hearing aids - really state of the art. Dr. Smith is great - she never rushes through appointments and always gives thorough explanations for the treatment plan.

Great customer care. The Doctors with Sound Relief are very knowledgeable and their passion for helping folks with Tinnitus shows. I'm grateful we live in a world where modern technology can accommodate out of state communication. Sound Relief's telecare service allowed me to speak with my Doctor right in the privacy of my own home. Trust me when I say I'm impatient with talking with folks via the web, but I found their telecare option very easy and user friendly. Please don't be intimidated with this technology. I promise you it's easy. If I can do it so can you. It's worth the effort and your ears will thank you.

Dr. Jackie Smith is outstanding. Both my wife and I are patients of hers at Sound Relief. The whole staff couldn't be more gracious. We are always treated with great caring, respect, and helped in any way they can. Dr. Jackie is always so welcoming, and takes all the time necessary to answer any questions, and always makes sure we have our hearing needs taken care of. If you are experiencing Tinnitus or have hearing issues, please give them a call. They can help you with all your needs, and they can make a huge difference with your hearing quality of life.I'm so glad we are apart of the Sound Relief Family!
Virtual Tour