Sound Relief Tinnitus and Hearing Center – Highlands Ranch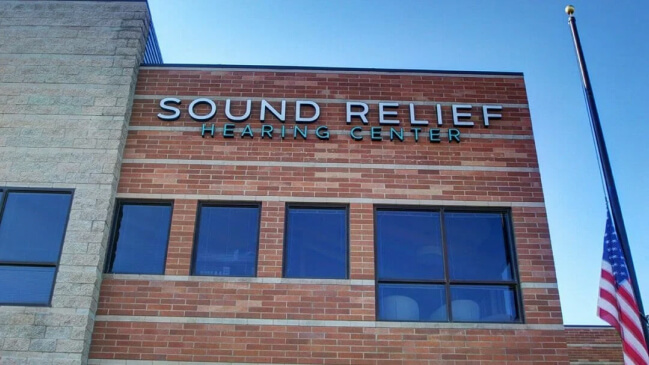 If you live in Highlands Ranch, Littleton, Lone Tree, Castle Rock, or anywhere on the south side of Denver and you're living with tinnitus, hyperacusis, or hearing loss, it's important to know that you're not alone. These issues can become a burden on your overall quality of life and leave you feeling isolated, frustrated, and simply worn out. At Sound Relief, our team of Highlands Ranch audiologists – Dr. Jackie Smith and Dr. Megan Read – provide the help you need and the relief you deserve.
If you are struggling with tinnitus or hyperacusis, you will be in great hands at Sound Relief. We understand that each patient requires a unique treatment path, which enables us to help more people with tinnitus and hyperacusis than anyone in Colorado. Our experience with thousands of tinnitus sufferers each year combined with our expertise in Tinnitus Retraining Therapy (TRT) allows us to provide relief to even the most complex cases.
At our Highlands Ranch hearing center, we take as much time as you need to fully evaluate your hearing. We will thoroughly test your hearing ability and answer all of your questions. This process allows us to determine the best course of action – if needed – to match your unique hearing loss with your budget and lifestyle. For mild to moderate hearing loss, we offer a wide range of discrete hearing aids. We also offer CROS systems for single-sided deafness and more sophisticated hearing aids for more severe forms of hearing loss. At Sound Relief, we strive to provide excellent care that always exceeds the expectations of our patients and their families.
Our Highlands Ranch tinnitus and hearing center is located 1/2 mile south of C-470 off Broadway
Visit our other locations
LOCATIONS
COME IN FOR A VISIT
Your Highlands Ranch Audiologists
Audiology Services
Tinnitus
If you experience a constant ringing, buzzing, or even roaring in your ears, you may have tinnitus. It varies from person to person in terms of cause, severity, and the sound they hear, but in all cases, the noise they experience is not caused by any external stimuli. Tinnitus does not cause hearing loss; however, this condition can still have a negative impact on your life. Tinnitus can lead to difficulties with relationships, career challenges, and even disrupt your ability to simply sit back and enjoy your life.
Tinnitus may stem from a variety of causes. The most common causes, however, include exposure to loud noises, ototoxic drugs, excessive ear wax, and age-related hearing loss. Identifying the cause of your tinnitus is a critical step toward developing an individualized treatment plan. Depending on the cause and severity of your tinnitus symptoms, there are evidence-based treatment options to help address that ringing in your ears and offer you relief.
To treat your tinnitus symptoms, we may recommend tinnitus retraining therapy (TRT), the use of hearing devices, counseling, and/or relaxation methods. At our Highlands Ranch tinnitus clinic, we provide a personalized, comprehensive approach to tinnitus treatment. Schedule an appointment with one of our audiologists and allow us to show you how much better your life can be.
ReSound One & LiNX Quattro with Made-for-iPhone Tinnitus Relief App
Oticon Tinnitus SoundSupport™
Tinnitus Retraining Therapy (TRT)
Widex Zen Tinnitus Treatment
Hyperacusis is defined as increased sensitivity to everyday noises, including your television, chewing, or even just a conversation. It can vary in severity and symptoms may include migraines, annoyance, daily discomfort, or even ear pain that makes the simplest of activities a real struggle.
Anyone can develop hyperacusis, regardless of age or previous hearing health, and there are a variety of causes for this condition. Often, hyperacusis is experienced along with tinnitus, which is a perception of a slight roaring, ringing, or clicking sound in the ear. Treatment for both of these problems is similar, and our audiologists are expertly trained in both. Find relief from your hyperacusis by scheduling an appointment at our Highlands Ranch hyperacusis center.
The most accurate method to evaluate hearing is a hearing test in a soundproof booth conducted by an audiologist. Online tests can be misleading and fail to detect bigger issues – such as acoustic neuroma. A full hearing evaluation provides your audiologist with crucial information that informs them about your auditory health. If you notice a change to your hearing, even a minor one, you should consider scheduling a hearing exam.
During this process, your audiologist will do the following:
Review medical and hearing health and history.
Examine your ear canal and outer ear with an otoscope to review for any abnormalities.
Perform a hearing test, which allows us to identify the unique frequencies that you may struggle to hear.
Review the results with you and provide comprehensive information that will answer any and all questions.
After a hearing test and evaluation, our audiologists will make a recommendation that works best for your own lifestyle, budget, and type of hearing loss.
At Sound Relief Hearing Center, we only offer the most outstanding hearing aids offered by our manufacturers. While you can find hearing aids from stores like Costco or even online, you should not settle for inferior technology or care. Experience the difference with our hearing experts in Highlands Ranch. We know that your visit to our audiology clinic will be worthwhile no matter what you decide.
Our audiologists incorporate comprehensive hearing exams, years of expertise, and the finest service to diagnose and respond to your specific type of hearing loss. We provide recommendations that are tailored to your lifestyle, budget, and personal needs. Finding the perfect hearing aid is an important step and can even be life-changing. The renowned experience of our doctors and staff in Highlands Ranch will make this process effortless.
Wax Removal
Ear wax is completely natural and even good for your ears. Also called cerumen, ear wax is secreted within the passage of the outer ear and protects and cleans the ear canal. While this is good for your ear and helps to protect it from bacteria, the ear can produce too much wax, which may reduce your ability to hear or even develop into tinnitus.
To remedy this issue, an audiologist can remove the excess wax during an ear wax removal treatment. Using a curette and/or ear irrigation, they will gently flush out the excessive wax. Depending on the amount of time it takes to remove the ear wax, we charge between $50 – $100 per ear.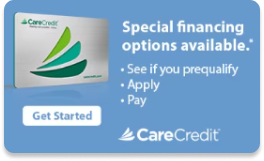 CareCredit
CareCredit®, a trusted financing partner of Sound Relief Hearing Center, offers a range of affordable plans for tinnitus treatment and hearing aids. You can also use CareCredit to cover items such as insurance deductibles or co-pays. Contact us or visit the CareCredit website for more information and to apply for this healthcare credit card.