Sound Relief Hearing Center
Dr. Julie Prutsman's Sound Relief Hearing Center combines family tradition with cutting-edge technology to provide our patients with the best tinnitus treatment and hearing solutions available. As a family-owned and operated practice with six tinnitus and hearing centers in Colorado and two in Arizona, we are proud to fulfill the needs and exceed the expectations of our patients.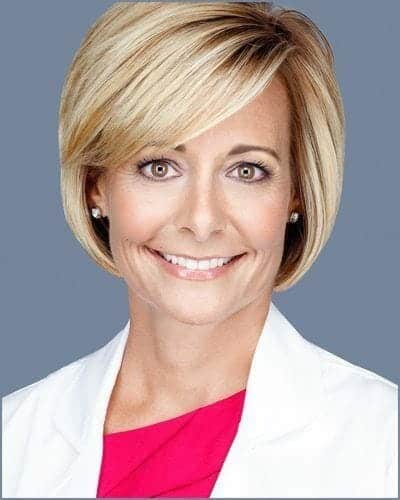 A Message from Dr. Julie
Three Generations of Hearing Care
Over twenty-five years ago, Dr. Julie Prutsman recalls watching her Uncle Bill, Aunt Alice, and mother Karen helping people with hearing loss and being instantly drawn to the profession. In fact, the family jokes that audiology must be "in the genes" since Dr. Julie's grandfather – George E. Herholtz – started his family in the profession in 1952 when he opened his first Beltone practice in Grand Rapids, Michigan.
For the past sixty years, the family's goal has been to offer professional, trustworthy, and compassionate care to those seeking better hearing and communication abilities. After 12 years of working in her parents' practice, Dr. Julie started the Sound Relief Hearing Center in her hometown of Highlands Ranch, Colorado. While continuing the family tradition, she has been fortunate enough to combine two of her passions: helping the people of Denver improve their quality of life through better hearing and serving the community. Dr. Julie strives to achieve this goal by educating the community about the latest advancements in hearing technology, as well as eradicating the misconception that nothing can be done to help people who suffer from tinnitus (ringing of the ears). She is an expert in finding the right treatment approach for each individual patient since no two cases of hearing loss or tinnitus are the same.
If you have any concerns about hearing or tinnitus, you owe it to yourself to visit Sound Relief Hearing Center and give Dr. Julie and her team the opportunity to earn your trust and showcase their service.
Specializing in Tinnitus Treatment
Sound Relief exists to change the misconception that nothing can be done to treat ringing in the ears. Since no two cases of tinnitus are the same, we will find the right tinnitus treatment for each individual patient. We only offer treatments that have been clinically proven to help the majority of patients that use them. If you suffer from tinnitus, you should definitely call us for help.
Your Goals Are Sound Relief Goals
We promise to work closely with you to discover where you are having the most difficulty communicating. Then, we will collaborate with you to determine the best solution to increase your ability to hear and understand in the situations you describe. If that solution includes hearing aids or one of our tinnitus sound therapy options, then we will recommend the technology that:
1. Works best for your level of hearing loss.
2. Complements your lifestyle.
3. Fits within your budget.
Developing a Long-Term Partnership
Above all, choosing the right audiologist is the most important decision in regard to your care. The personal relationships you develop at Sound Relief Hearing Center will continue long after your initial appointment. We understand that ongoing counseling, periodic adjustments, and regular device cleanings are vital to your success. We will be here to support you every step of the way!
Call today to schedule your appointment: (720) 344-7600.