About Sound Relief
Dr. Julie Prutsman's Sound Relief Tinnitus & Hearing Center combines family tradition with cutting-edge technology to provide our patients with the best tinnitus treatment and hearing solutions available. As a family-owned and operated practice with six tinnitus and hearing centers in Colorado and three in Arizona, we are proud to fulfill the needs and exceed the expectations of our patients.
Treating Tinnitus and Improving Your Hearing Health
Sound Relief is hyperfocused on helping people with tinnitus and decreased sound tolerance. Nobody works with as many of these patients, guiding them through their personalized treatment plans, as we do at our tinnitus and hyperacusis center.
Our niche specialty does not mean that we are not experts or passionate about helping people with other hearing issues. In fact, our patients are astounded by the care, attention to detail, and improvement in their quality of life provided by our doctors of audiology.
Three Generations of Hearing Care
Over twenty-five years ago, Dr. Julie Prutsman recalls watching her Uncle Bill, Aunt Alice, and mother Karen helping people with hearing loss and being instantly drawn to the profession. In fact, the family jokes that audiology must be "in the genes" since Dr. Julie's grandfather – George E. Herholtz – started his family in the profession in 1952 when he opened his first Beltone practice in Grand Rapids, Michigan.
For the past sixty years, the family's goal has been to offer professional, trustworthy, and compassionate care to those seeking better hearing and communication abilities. After 12 years of working in her parents' practice, Dr. Julie started the Sound Relief Tinnitus & Hearing Center in her hometown of Highlands Ranch, Colorado. While continuing the family tradition, she has been fortunate enough to combine two of her passions: helping the people of Denver improve their quality of life through better hearing and serving the community. Dr. Julie strives to achieve this goal by educating the community about the latest advancements in hearing technology, as well as eradicating the misconception that nothing can be done to help people who suffer from tinnitus (ringing of the ears). She is an expert in finding the right treatment approach for each individual patient since no two cases of hearing loss or tinnitus are the same.
If you have any concerns about hearing loss or tinnitus, you owe it to yourself to visit Sound Relief Tinnitus & Hearing Center and allow Dr. Julie and her team the opportunity to earn your trust and showcase their service.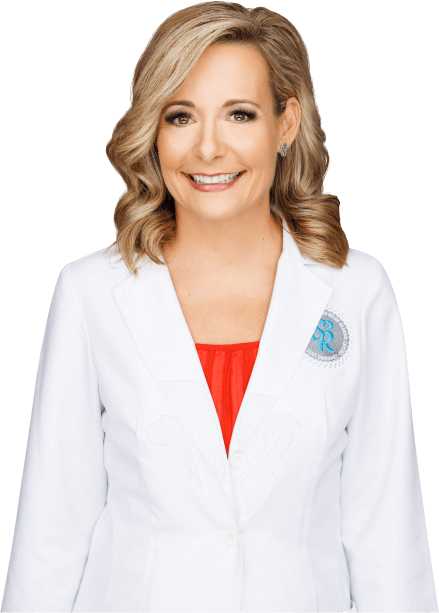 Specializing in Tinnitus Treatment
Sound Relief exists to change the misconception that nothing can be done to treat ringing in the ears. Since no two cases of tinnitus are the same, we will find the right tinnitus treatment for each individual patient. We only offer treatments that have been clinically proven to help the majority of patients that use them. If you suffer from tinnitus, you should definitely call us for help.
Following a comprehensive hearing test, our audiologists will be able to identify the specific cause of your tinnitus symptoms and develop a personalized treatment plan that works for you. Whether you're experiencing tinnitus as a result of age-related hearing loss, repeated exposure to loud noises, ototoxic medications with side effects that cause hearing damage, or even pulsatile tinnitus, our team can find a solution to improve the quality of your hearing.
Treating Hyperacusis
Hyperacusis is a hearing disorder that causes people to hear everyday sounds at such high levels that the experience can lead to anxiety, stress, or even physical pain. While far more rare than tinnitus, hyperacusis is a problematic health condition that can drastically impair the quality of life for those living with it. This increased sensitivity to sound waves can make even the most common noises, like an air conditioner or a conversation, challenging to experience.
Your Goals Are Sound Relief Goals
We promise to work closely with you to discover where you are having the most difficulty communicating. Then, we will collaborate with you to determine the best solution to increase your ability to hear and understand in the situations you describe. If that solution includes hearing aids or one of our tinnitus sound therapy options, then we will recommend the technology that:
Works best for your level of hearing loss.
Complements your lifestyle.
Fits within your budget.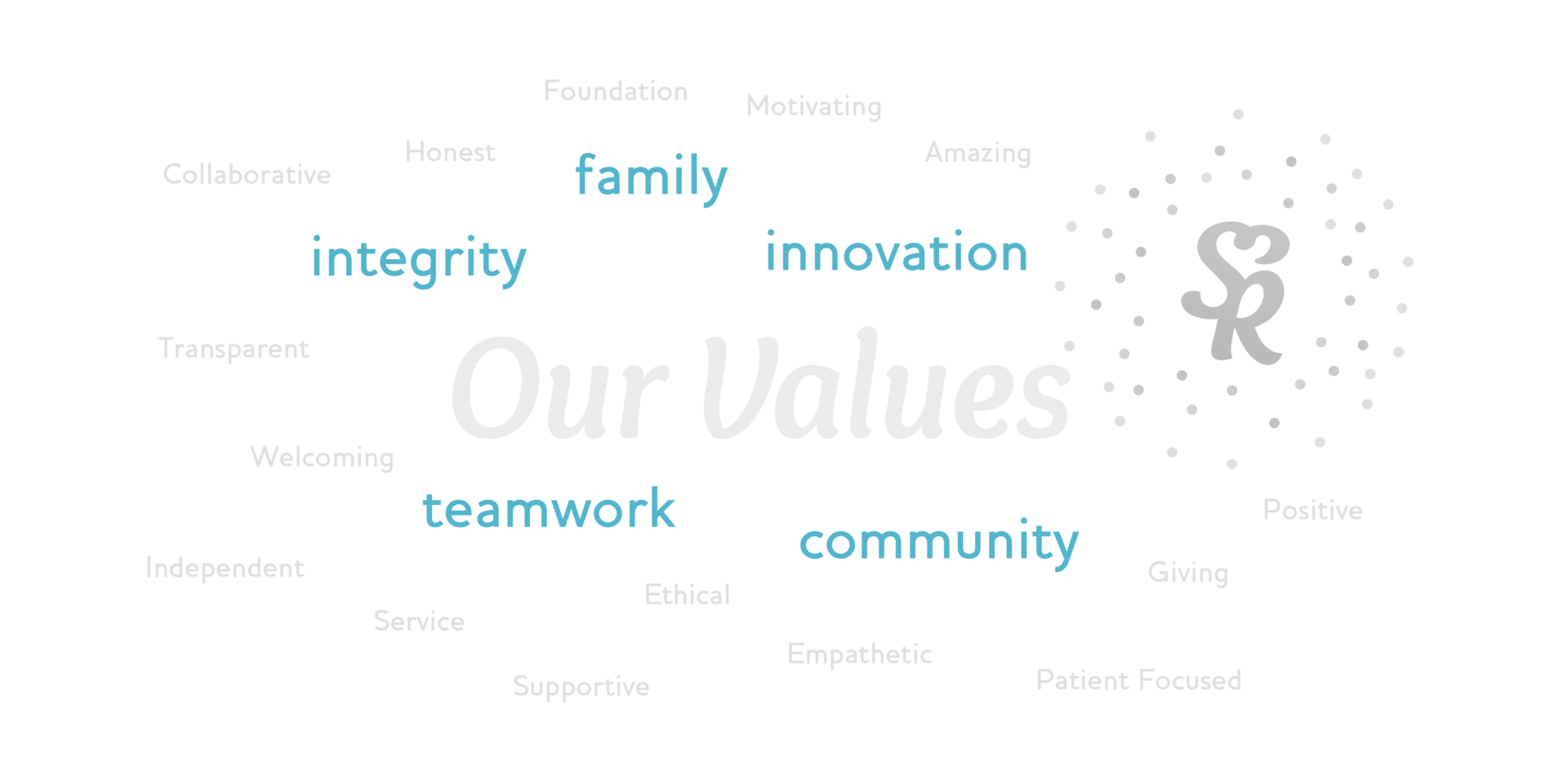 We are sharing our five core values to provide you with a better understanding of what you can expect from us. These form the basis of how we think and act every day. They shape the relationships we build within our organization and with the patients and communities we serve.
Family
As you might expect from a family business, we want everyone who walks through our doors to feel welcomed with open arms. Our goal is to treat our patients like they are an extension of our family. We aim for all of our clinics and team members to be welcoming, empathetic, and positive. These essential qualities help our patients feel comfortable and safe in the pursuit of finding the relief they deserve. We also strongly believe that maintaining a healthy work-life balance is critical so we can focus on our relationships both inside and outside the office.
Teamwork
Teamwork is more than being part of a team; it is being a great teammate. That means everyone does their part to the best of their ability and is supportive, collaborative, and motivating. We love finding new ways to support each other and bringing out the best in everyone, which translates into a great work environment and exceptional patient care. One of our greatest strengths is our ability to collaborate amongst our team of audiologists to find the best outcome for each patient. We believe having a solid team that values teamwork is the best way to accomplish our goals and help more people!
Integrity
We believe in being honest, ethical, and transparent in everything we do. Now more than ever, people demand that the businesses that work with and for have integrity. We strive to achieve the highest levels of trust with everyone involved in our practice.
Innovation
The field of audiology is always evolving and we strive to stay ahead of the curve. We constantly seek better, smarter, and more amazing ways to improve the Sound Relief experience. Since we are proudly independent and family-owned and operated, we have very few obstacles to constantly innovate and be the gold standard in our industry. We dedicate tremendous resources to evaluating new technology and treatment techniques, improving existing systems and processes internally, and creating new tools to improve the overall patient experience. Our most recent example is the development of the Sound Relief Learning Center. This platform provides audiologists and patients with a great tool to conveniently and most effectively manage their tinnitus, hyperacusis, and/or misophonia treatment.
Community
We are always looking for opportunities to give back to the communities we serve. Whether it be by providing free hearing aids to SECOR and the Stout Street Foundation, donations to the Ronald McDonald House and countless other charities, volunteering at a 9Heath Fair, or serving on the Board of the American Tinnitus Association and Colorado Academy of Audiology.
We are also in the early stages of creating our own non-profit, the Sound Relief Foundation. Our plan is to provide hearing devices – free of charge – both locally and internationally to those who need our help.
We know that by embracing these five core values and using them to guide our work and interactions, we will not only succeed in changing the lives of our patients but also create a special workplace where teammates are proud of what they do and where they work.

Information About Physician Referrals
At Sound Relief Tinnitus & Hearing Center, we are dedicated to making hearing health care easier for physicians and their patients. The following is an overview of common hearing health concerns that may warrant an evaluation by an audiologist. If you encounter any of these symptoms or conditions below, please refer your patient to us for an evaluation.
Common referrals include patients with:
Tinnitus
Hearing Loss and/or Communication Difficulties
Sudden Sensorineural Hearing Loss (SSNHL)
Dizziness
When referring patients to a Sound Relief audiologist, we will provide you with a report that will guide you in your decision-making if your patient requires a further referral.
Developing a Long-Term Partnership
Above all, choosing the right audiologist is the most important decision in regard to your healthcare. The personal relationships you develop at Sound Relief Tinnitus & Hearing Center will continue long after your initial appointment. We understand that ongoing counseling, periodic adjustments, and regular device cleanings are vital to your success. We will be here to support you every step of the way!
Privacy Policy – HIPAA Patient Privacy Rights Notification
How we may use and disclose your medical information
The following describe the different ways in which we may use and disclose your medical information.
Treatment: in order to treat you we may disclose information to others who assist you with your care or treatment.
Payment: in order to bill and collect payment for services you receive from us. We may use and disclose information to obtain payment from third parties that may be responsible for such costs such as family members. We may use your medical information in order to bill you directly for services and items.
Health Care Operations: to operate our Business to ensure you receive quality care and to assure our practice is well run.
Appointment Reminders: to remind you that you have an appointment at the daytime number you provide with us.
Treatment Alternatives: to inform you of treatment alternatives and/or health related benefits and services that may be of interest to you.
Marketing: to make a marketing communication to you that occurs in a face-to-face encounter with you; concerns products or services of nominal value; or concerns our health-related products or services, or those of another party, provided that we tell you that we are the party communicating with you, and tell you if we have received, or will receive, directly or indirectly, any money or other remuneration for making the communication to you.
Required By Law: when required by applicable law regarding crime or criminal conduct, warrant, summons, subpoena or legal process. If served with a legal subpoena for records (contains a release of records signed by you or verbal authorization obtained from you or your attorney of record or proof of service from the requesting party) we must honor the request.
Public Health Activities: to control disease, injury, or disability; maintain vital records such as birth or death; report child abuse or neglect; exposure to communicable disease; drug reactions or FDA warnings; recalled devices or medications. To notify appropriate government agencies and authorities regarding the potential abuse or neglect of an adult patient including domestic abuse if the patient agrees or we are required or authorized by law to do so. Under limited circumstances, to your employer for related workplace injury or illness or medical surveillance.
Coroners, Medical Examiners, and Funeral Directors: as needed to carry out their duties required by law.
Organ and Tissue Donation: to organizations that handle organ and tissue procurement, banking or transplantation.
Research: subject to special approval process, information may be used on research projects or studies. The information will not leave our premises.
Serious Threats to Health or Safety: to reduce or prevent a serious threat to your health and safety or that of another individual or the public. We will only disclose to persons or organizations able to help prevent the threat.
Specialized Government Functions: if you are a member of U.S. or foreign military forces (including veterans) and if required by appropriate military command authorities; or to federal officials for intelligence and national security.
Workers Compensation: our organization will release your medical information for workers' compensation and similar programs to all parties as required by state and federal law.
YOUR RIGHTS REGARDING YOUR MEDICAL INFORMATION
You have the following rights regarding the medical information that we maintain about you. We are not required to agree to your request; however, if we do agree, we are bound by our agreement except when otherwise required by law, in emergencies, or when necessary to treat you. In order to request a restriction in our use or disclosure of your medical information, you must make your request in writing to Sound Relief Tinnitus & Hearing Center, 200 Plaza Drive #110, Highlands Ranch, CO 80129.
Requesting Restrictions: the right to request a restriction in our use or disclosure of your medical information for treatment, payment or health care operations. You have the right to limit our disclosure to individuals involved in your care or the payment for your care such as family members and friends.
Confidential Communications: the right to request our organization to communicate with you about your health and related issues in a particular manner or certain locations without stating a reason for your request.
Inspections and Copies: the right to inspect and obtain copies of the medical information that may be used to make decisions about you, including medical records, billing records, but not including psychotherapy notes. In order to inspect or obtain records, you must submit the request in writing to: Sound Relief Tinnitus & Hearing Center, 200 Plaza Drive #110, Highlands Ranch, CO 80129.
Amendment: the right to ask us to amend your medical information if you believe it is incorrect or incomplete, and you may request an amendment for as the information is kept by or for our practice. You must provide us with a reason that supports your request for amendment. Our practice will deny your request if you fail to submit your request and the reason for your request in writing to: Sound Relief Tinnitus & Hearing Center, 200 Plaza Drive #110, Highlands Ranch, CO 80129. Also, we may deny the request if you ask us to amend information that is accurate and complete; not part of the information kept by or for our practice; not part of the information which you are permitted to inspect and copy; not created by our practice, unless the individual or entity that created the information is not available to amend the information.
Accounting of Disclosures: the right to request an accounting of disclosures made of your medical information entities that you do not have an established relationship with. In order to obtain an accounting, you must submit your request in writing to: Sound Relief Tinnitus & Hearing Center, 200 Plaza Drive #110, Highlands Ranch, CO 80129. All requests may not be longer than 6 years and may not include dates prior to February 7, 2012. The first request in a 12-month Period is free of charge. You will be charged for any additional lists requested in a 12-month period.
Right to File a Complaint: If you believe your rights have been violated, you may file a complaint with our practice or with the Secretary of the Department of Health and Human Services. You will not be penalized for filing the complaint. All complaints must be submitted in writing to: Sound Relief Tinnitus & Hearing Center, 200 Plaza Drive #110, Highlands Ranch, CO 80129.
Rights to Provide an Authorization of Other uses and Disclosures: our practice will obtain your written authorization for uses and disclosures that are not identified by this notice or are not permitted by applicable law. Any authorization you provide to us regarding the use and disclosure of your medical information may be revoked at any time in writing. After you revoke your authorization, we will no longer use or disclose your medical information for the reasons described in the authorization. Of course, we will not be able to take back any disclosures that we have already made with your permission.
Right to a Paper Copy of This Notice: you are entitled to receive a paper copy of this Notice of Privacy Practices. You will be asked to sign an acknowledgment proving receipt of this Notice of Privacy Practices.