Sound Relief Tinnitus and Hearing Center – Golden
If you live in the Golden, Lakewood, Arvada, or even as far away as Vail or Steamboat, Sound Relief Tinnitus and Hearing Center in Golden is your solution for hyperacusis, tinnitus, and any hearing issues. We understand how difficult it can be to live with any of these challenges and the impact they have on your overall quality of life. Our audiologists – Dr. Kaela Fasman and Dr. Alison LaBrec – will provide the help you need and the relief you deserve.
If you suffer from tinnitus or hyperacusis, you have found the right place for help. At Sound Relief, we help more individuals with tinnitus and hyperacusis than any other audiology practice in Colorado. Our expertise with Tinnitus Retraining Therapy (TRT), combined with our personalized approach, allows us to successfully treat the most complex cases and guide our patients to relief.
Here at our Golden hearing center, we allow ample time to conduct comprehensive hearing tests, answer questions, and help educate our patients. Through this process, we determine the best course of action (if necessary) to treat your specific hearing loss while balancing lifestyle and aesthetic considerations. To ensure that we are able to fit you with the perfect hearing aid, we offer a wide range of technology specifically suited for all types of hearing loss. From small, invisible hearing aids to more robust models, we have hearing devices that will address your needs. No matter your hearing issue, Dr. Fasman and Dr. LaBrec will do everything in their power to exceed your expectations.
Our Golden tinnitus and hearing clinic is located less than one mile north of 6th Avenue.
1030 Johnson Road #130
Golden, CO 80401
(720) 259-2793
Fax: (303) 379-5894
Hours of Operation:
Monday – Thursday: 8:30 am – 5:00 pm
Friday: 8:30 am – 1:00 pm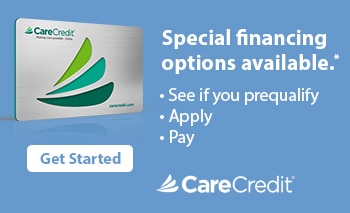 Your Golden Audiologists
Audiology Support
Courtney Roling – Patient Care Coordinator
Courtney is the patient care coordinator for the Golden location. She was born in Wisconsin but grew up in Boulder, Colorado. In 2008 she attended college at Colorado State University in Fort Collins where she studied Journalism and Technical Communications. With nine years of experience in customer service, she has truly enjoyed settling into her new role at Sound Relief and getting to know all of the patients. It is so gratifying to be able to work with an incredible team that makes a difference for so many.
In her free time, she enjoys Pilates, reading, watching football (Go Broncos!), and exploring the Colorado outdoors.
Virtual Tour