Sound Relief Tinnitus and Hearing Center – Golden
If you live in the Golden, Lakewood, Arvada, or even as far away as Vail or Steamboat, Sound Relief Tinnitus and Hearing Center in Golden is your solution for hyperacusis, tinnitus, and any hearing issues. We understand how difficult it can be to live with any of these challenges and the impact they have on your overall quality of life. Our audiologists – Dr. Kaela Fasman and Dr. Alison LaBrec – will provide the help you need and the relief you deserve.
If you suffer from tinnitus or hyperacusis, you have found the right place for help. At Sound Relief, we help more individuals with tinnitus and hyperacusis than any other audiology practice in Colorado. Our expertise with Tinnitus Retraining Therapy (TRT), combined with our personalized approach, allows us to successfully treat the most complex cases and guide our patients to relief.
Here at our Golden hearing center, we allow ample time to conduct comprehensive hearing tests, answer questions, and help educate our patients. Through this process, we determine the best course of action (if necessary) to treat your specific hearing loss while balancing lifestyle and aesthetic considerations. To ensure that we are able to fit you with the perfect hearing aid, we offer a wide range of technology specifically suited for all types of hearing loss. From small, invisible hearing aids to more robust models, we have hearing devices that will address your needs. No matter your hearing issue, Dr. Fasman and Dr. LaBrec will do everything in their power to exceed your expectations.
Our Golden tinnitus and hearing clinic is located less than one mile north of 6th Avenue.
1030 Johnson Road #130
Golden, CO 80401
(720) 259-2793
Fax: (303) 379-5894
Hours of Operation:
Monday – Thursday: 8:30 am – 5:00 pm
Friday: 8:30 am – 1:00 pm
Your Golden Audiologists
Dr. Breanne Schwartz, Au.D., CH-TM
Born and raised in Tampa, Florida, Breanne earned her undergraduate degree in Communication Sciences and Disorders from the University of Central Florida and her Doctorate of Audiology from the University of South Florida. She completed her residency at the Rocky Mountain Regional VA Medical Center in Aurora, Colorado where she fell in love with the state. She loves being an audiologist because she can assist her patients with reconnecting to the world around them by improving their hearing and helping them manage their tinnitus.
Outside of work, Breanne enjoys trying new restaurants and coffee shops around Denver as well as exploring all the outdoor activities that Colorado has to offer. She is a huge hockey fan and will always cheer for her hometown team, the Tampa Bay Lightning.
Audiology Support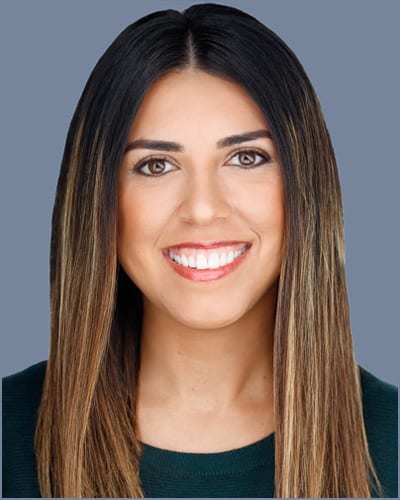 Justina Muniz – Audiology Assistant
Justina, a Colorado native, joined our team as the Patient Care Coordinator of our Westminster office in April 2019 and is now an Audiology Assistant. Justina finds true joy in helping others and is passionate about caring for our patients. She has worked in medical care for over 6 years and continues to find enjoyment and growth in her job.
In her free time, Justina enjoys many things including hiking, traveling, being active, and going to the gym, but mostly she enjoys spending time with her French Bulldog: Roskoe. She loves the outdoors and considers there is no lack of adventures for her and her pup in Colorado.
Courtney Roling – Patient Care Coordinator
Courtney is the patient care coordinator for the Golden location. She was born in Wisconsin but grew up in Boulder, Colorado. In 2008 she attended college at Colorado State University in Fort Collins where she studied Journalism and Technical Communications. With nine years of experience in customer service, she has truly enjoyed settling into her new role at Sound Relief and getting to know all of the patients. It is so gratifying to be able to work with an incredible team that makes a difference for so many.
In her free time, she enjoys Pilates, reading, watching football (Go Broncos!), and exploring the Colorado outdoors.
Audiology Services
ReSound One & LiNX Quattro with Made-for-iPhone Tinnitus Relief App
Oticon Tinnitus SoundSupport™
Tinnitus Retraining Therapy (TRT)
Widex Zen Tinnitus Treatment
If you hear a ringing or buzzing in your ears that just won't stop, you may be experiencing tinnitus. Each individual has a unique perception of tinnitus; however, for everyone, these "phantom" noises are not created by any external stimuli. While many associate tinnitus with hearing loss, tinnitus does not cause hearing loss. Still, it can negatively impact your life, your relationships, your career, and even your ability to simply relax.
While most cases of tinnitus result from exposure to loud noises, there are many other causes, including ototoxic drugs, ear wax blockage, Meniere's disease, or age-related hearing loss. Knowing the cause of your tinnitus is an important first step toward developing an appropriate treatment plan. Depending on the cause and severity of your tinnitus, there are several treatment options to help alleviate your tinnitus symptoms including tinnitus retraining therapy (TRT), counseling, relaxation techniques, hearing instruments, or a combination of all four. If you suffer from tinnitus, take action today by scheduling your initial tinnitus evaluation.
ReSound One & LiNX Quattro with Made-for-iPhone Tinnitus Relief App
Oticon Tinnitus SoundSupport™
Tinnitus Retraining Therapy (TRT)
Widex Zen Tinnitus Treatment
Hyperacusis is an increased sensitivity to everyday noises. For those experiencing this issue, even normal sounds, like doing the dishes, chewing, or a simple conversation, can be annoying or even painful. Hyperacusis varies in severity, possibly leading to migraines, ear pain, annoyance, and daily discomfort that can make life less enjoyable and less fun to be around.
Hyperacusis can affect individuals of any age, and like tinnitus, there are many causes. Additionally, this decreased sound tolerance is often accompanied by tinnitus. Treatment plans for hyperacusis and tinnitus are very similar, and our audiologists are experts at both. Take the first step towards relief by scheduling an appointment at our Golden hyperacusis center today.
A hearing test is relatively quick, very easy, and provides your audiologist with invaluable information about your auditory health. If you are noticing a change in your hearing, it's time to schedule your hearing exam.
A typical hearing evaluation consists of the following:
Reviewing your hearing/medical history
Examining your ear canal and outer ear for abnormalities
Conducting a hearing test in a sound-proof booth, allowing your audiologist to measure your ability to hear various frequencies
Review your results and answer any questions
If needed, our hearing experts will make a recommendation after the hearing evaluation to set you on a path toward better hearing.
These days, purchasing a hearing aid has never been easier. From online stores to Costco stores across Colorado, options for improving your hearing are constantly expanding. While it may be easy to purchase a hearing aid from your couch, there are a few things that should not be entrusted to the likes of Amazon.
With a visit to our Golden hearing center, you will experience the difference instantly. Our audiologists combine detailed hearing tests, decades of experience, and impeccable service to help find the perfect hearing aid for you. Hearing aids can be life-changing devices, but only if you find one that you like and that has been programmed and adjusted specifically to you.

Wax Removal
You may not realize it, but ear wax is actually beneficial for your overall ear and hearing health. Cerumen, which most of us know as ear wax, is a waxy oil that protects the ear canal. Cerumen protects the ear by preventing dust and bacteria from entering the ear and also protects the skin from irritation.
While ear wax is natural and beneficial, the glands that produce this substance can occasionally produce too much, resulting in ear wax blockage. This build-up of excessive cerumen can reduce your ability to hear or even develop into tinnitus. If needed, our audiologists can perform ear wax removal treatment. Our fee per ear is between $50 – $100 – depending on the complexity of the process.
Patient Reviews

Amazing staff, amazing results! I never imagined a solution for my tinnitus. Life is so much better knowing Sound Relief is here. Can't say thanks enough.


Christine S.
17:54 17 Feb 22
Awesome friendly experience! 5 stars!


I have a unique hearing loss and all the audiologists here are fantastic, patient and understanding. The staff is very efficient and accommodating. I can't recommend them enough.


Dr LeBrec is wonderful. Thank you!

Jennifer Prital S.
18:17 11 Nov 21
The staff and doctors at Sound Relief are amazing! I received excellent, prompt service. Having tinnitus causes some anxiety in my life but I left a lot of relief from my visit with them. I got answers, assurance and some treatment options. Feeling supported and empathized with is important to me so I'm grateful for the staff at Sound Relief. <3




The two staff members I have encountered are caring, friendly and professional. The audiologist, Dr. LaBrec is knowledgeable and answers all my questions. I feel genuine concern for my situation. There is nothing I can think of that could make my situation any better.

Great experience, I didn't know how much my everyday life would improve by a simple and easy change. The staff and all the doctors are personable and great. Thank you

Richard F.
23:14 29 Jul 21
Very professional and friendly staff. Doctors are very thorough so you are completely satisfied!!

The staff at the Sound Relief office in Golden has been awesome! From my initial appointment, I felt comfortable with Dr. Fasman and Courtney at the front desk. Dr. Fasman explained my Tinnitus, hearing loss and a plan to correct my issues in a way that I clearly understood. She was able to answer my questions and got me on the road to hearing again in no time at all! Whenever I have an issue or question I can get an answer with a quick phone call or email. The other day I was scheduled for an MRI at a nearby office and totally forgot about my Lyric hearing aids. (MRI + hearing aid =no good.) I realized it on my way to the MRI and contacted SR to see if they could help me pull them out and get me back in to re-insert them. As always they provided me the service I needed with a smile. Dr Fasman was in an appointment but Dr LaBrec came right out, removed my Lyric hearing aids and sent me on my way for the MRI. A few hours later I was back and Dr Fasman re-inserted my Lyric and I was all set. I am very happy that I chose this office to address my hearing issues.

So pleased with the professionalism and expertise that I have received from Dr. LaBrec and the staff at Sound Relief! I would highly recommend Sound Relief for excellent hearing support services!

The staff was very professional. The doctor took the time to explain how everything works and the potential causes and ways to rehab. The visual references really helped with understanding how the ear works. I would definitely recommend them to family and friends.

Couldn't be more pleased with the care I receive from Dr. Fasman and her staff! She and her team are always friendly and professional, and most importantly, my tinnitus is significantly better!

I had an appointment with Dr. LaBrec today. She is very helpful and professional and resolved my issues real quickly.

I am currently a patient of Dr. LaBrec. My experience has been fantastic. Dr. LaBrec always listens to what I have to say and then combines that with her diagnostics to give me a great solution. I have also on occasion needed some hardware maintenance and have been able to call and get same day attention. The front desk is ably maintained by Courtney who provides great customer service. Couldn't be happier.

I love the results I have gotten. The relief from my Tinnitus has made a huge difference in the quality of my life. I also am very impressed with the caring attitudes of the staff at sound relief.
Schedule an Appointment
Virtual Tour