Sound Relief Tinnitus and Hearing Center – Scottsdale
If you live in or around Scottsdale or Phoenix with tinnitus, decreased sound tolerance (hyperacusis, misophonia, or phonophobia), or diminished hearing, you are not alone. These issues put a strain on your quality of life and leave you feeling agitated. At Sound Relief Tinnitus and Hearing Center Scottsdale, Dr. Emily Densmore and Dr. Rachael Luckett will provide you with the help you need and the relief you deserve.
Helping people with tinnitus has always been our primary focus. When we opened Sound Relief in 2011, our mission was – and continues to be – simple. Eradicate the misconception that nothing can be done to treat tinnitus and help as many people as possible. Almost 10 years later and nearly 10,000 patients helped, Sound Relief has become a beacon of hope for people across the United States who cannot find relief elsewhere. Our first clinic in Arizona is this Scottsdale location, and the reception was incredible. Our vast collective experience from primarily working with tinnitus sufferers combined with Dr. Julie's leadership and our expertise utilizing Tinnitus Retraining Therapy (TRT) allows us effectively treat even the most complex cases.
We also specialize in hyperacusis – also known as sound sensitivity or decreased sound tolerance. Treatment for hyperacusis and tinnitus are very similar, and our experience lends itself to very successful outcomes with our patients.
Of course, as audiologists, we also help many people with diminished hearing as their primary concern. Since all of our providers are Doctors of Audiology, patients can count on exceptional, personalized care, without exception.
Whatever your issues with sound, Sound Relief Scottsdale is here to help!
ARVE Error: src mismatch
url: https://youtu.be/mabbaCBTTpc
src in: https://www.youtube.com/embed/mabbaCBTTpc?feature=oembed&enablejsapi=1&origin=https://www.soundrelief.com
src gen: https://www.youtube.com/embed/mabbaCBTTpcActual comparison
url: https://youtu.be/mabbaCBTTpc
src in: https://www.youtube.com/embed/mabbaCBTTpc?enablejsapi=1&origin=https%3A%2F%2Fwww.soundrelief.com
src gen: https://www.youtube.com/embed/mabbaCBTTpc

11333 N Scottsdale Rd #200
Scottsdale, AZ 85254
(480) 751-4200
Fax: (480) 656-6211
We are located between Cactus Rd and Shea Blvd on North Scottsdale Rd.
Hours of Operation:
Monday – Thursday: 8:30 am – 5:00 pm
Friday: 8:30 am – 1:00 pm
Your Scottsdale Audiologists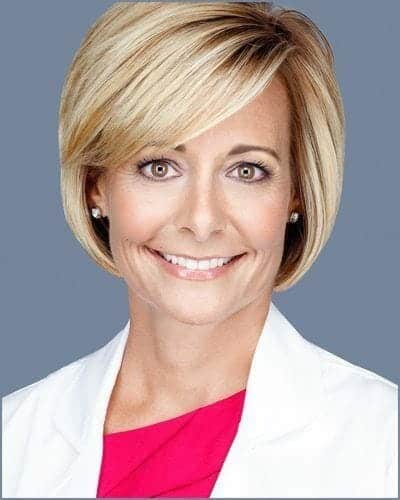 Dr. Julie Prutsman, Au.D., FAAA
Julie Prutsman is the owner and founder of Sound Relief Hearing Center. While she doesn't see new patients any longer, she is available to work with all of our doctors on challenging cases. Dr. Julie is a third-generation hearing health professional with her family entering the field of hearing health care in the 1950s. She is a member of the Academy of Doctors of Audiology, American Academy of Audiology, International Hearing Society, and American Tinnitus Association.
Her husband, Patrick, is the business manager for Sound Relief Hearing Center and they have two wonderful children, Ethan and Hanna. In her free time, Julie loves to read, travel, ski, and spend time with family.
Audiology Support
Audiology Services
Patient Reviews


Yes to every word others have said. Professional, friendly and compassionate. The genuinely care.


I must admit that I was skeptical of their claims for tinnitus relief. I have had my devices for over a month now and I am already experiencing a reduction in the ringing. Dr. Densmore is fantastic with her explanation of the process and answering all of my questions. I wish that I had found this group years ago.


Going through Tinnitus therapy is the best decision I ever made. It has reduced my anxiety, it's brightened my day, and I do not have to struggle at work or in meetings to hear anymore. Most importantly I do not have to constantly ask those around me to repeat themselves time and time again. I am learning to cope with my Tinnitus much better now that I have the OCTICON Cross devices. Dr. Emily Densmore is amazing and very understanding.

The doctors and staff were excellent. My dog chewed my husbands hearing aid (literally) and they were able to repair it rather than making us replace it. They were fast, helpful, and accommodating.

Excellent staff, very cordial and accommodating. The audiologists are very professional and supportive.

Their tinnitus treatment is second to none. The audiologists and staff were extremely kind and professional. It became clear as soon as I walked in the door that they truly care about their patients.

They have worked wonders with my tinnitus. Always a great experience at Sound Relief.

Richard D.
00:43 26 Feb 21

A very productive & pleasant experience. Dr. Densmore put us at ease & explained process/results to us. She answered all questions & helped us thru the trial period successfully. Overall, getting initial set of hearing aids for spouse and myself was better than anticipated. We highly recommend Sound Relief and Dr. Densmore. We have recommended several friends to contact them.Dr. James O. Jackson

Sound Relief Center have treated my tinnitus for over a year. The care and attention I received were outstanding. The doctors are extremely knowledgeable, helpful and treat each patient with respect. If you're having as much discomfort as I did with tinnitus, this is the place!


I have now been seeing Dr. Densmore (Hahn) for about 8 months now for my tinnitus. She totally understands what you are going through when you have constant noise in your ears. I have been greatly helped with Sound Relief and the recommendations and lessons with which she has provided me, has improved the quality of my attention span and relaxing ability.I highly recommend her if you have tinnitus.


Took my 77 YO father in to see Dr Hahn. Dad had complained of "ringing" in his ears for YEARS! In a matter of months (2-3), the ringing is nearly nonexistent. Thank You Dr Hahn!!! I'm telling everyone... nearly miraculous!!!


Clay with R.
20:03 18 Oct 20

A nice experience with Sound Relief - Scottsdale as always. Dr. Emily is extremely professional, knowledgeable and friendly. Layla is terrific at welcoming patients into the facility and ensures compliance with the current health protocols. Both Dr. Emily and Layla are examples of the great teams that Sound Relief has developed at all of their locations. Thanks again!

Very caring & especially nice staff!!
Virtual Tour
Schedule an Appointment