Find The Best Lyric Provider Near Me
If you are familiar with Lyric, you know how important the skill of your audiologist is. Proper sizing and perfect insertion of Lyric hearing aids are critical components to guarantee patient comfort and sound quality.
Did you know that only 3% of audiology practices are authorized to fit the invisible Lyric extended-wear hearing aid? Sound Relief Hearing is the only Elite Lyric Provider in Colorado and one of a few Premier Lyric Providers in Arizona.
Why should you trust Sound Relief Hearing Center with Lyric Hearing Aids?
To start with, it is our uncompromising level of patient care, experience, reputation in the community, and the number of patients we help every day.
Additionally, Dr. Julie's involvement in the development and evolution of this incredible device extends far beyond daily interactions with patients.
She also serves on the Advisory Board for Lyric, which meets regularly to discuss best practices and future updates to the technology.
Over the summer of 2022, she conducted a clinical trial – at Phonak's request – for Lyric of their upcoming new product launch.
Dr. Julie has also represented the United States at Phonak's Annual Global Media Day in Switzerland to discuss how Lyric hearing aids can be used most effectively as a part of tinnitus management.
Phonak/Lyric terminated access to Lyric for many practices over the past year. Why? If providers do not fit Lyric regularly, they are unable to provide the experience and quality that patients need and deserve.
If you have a Lyric subscription already and are looking for a new practice, please give us a call to schedule a one-time complimentary visit and replacement of devices (if needed).
Lyric is the first 100% invisible hearing aid with extended wear capabilities. It is comfortably placed in the ear canal by a Lyric certified audiologist and can be worn 24 hours a day, seven days a week, for up to 4 months at a time.1 No surgery or anesthesia is required. Unlike many other hearing aids, Lyric is positioned completely inside the ear canal, so it uses your ear's natural anatomy to funnel sound to your eardrum.
This unique design and placement helps to reduce background noise and feedback while also providing natural sound quality. Because it remains in the ear canal 24/7 for months at a time, you don't need to worry about daily hassles like putting the device on or taking it off, or changing batteries, so you can forget about your hearing loss and spend time connecting with friends and loved ones.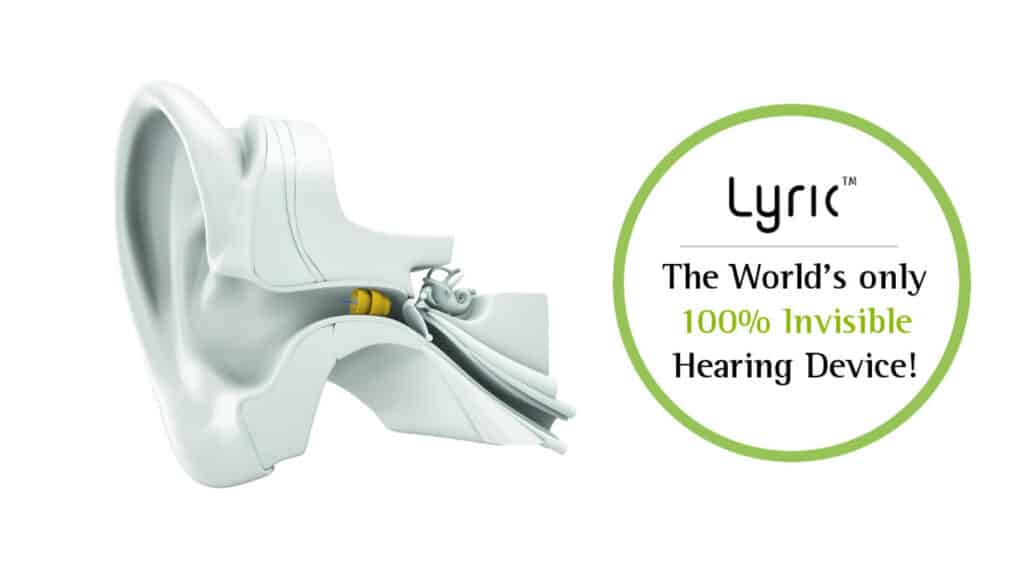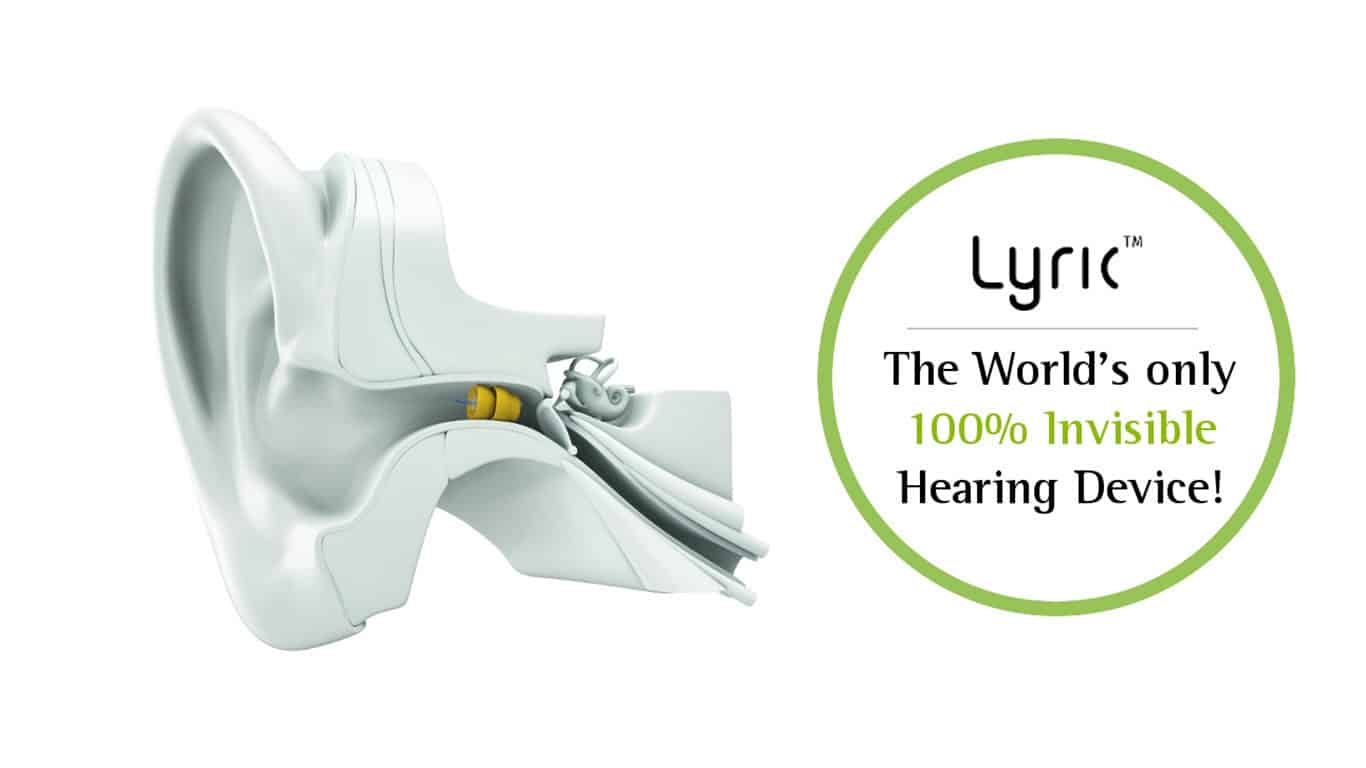 Lyric Benefits
100% Invisible 
Once placed, Lyric hearing aids are 100% invisible
Effortless Hearing, 24/7
Lyric can be used during your daily activities, such as exercising, showering, talking on the phone, and sleeping. There are no batteries to change, no maintenance is needed, and no daily insertion or removal is required.
Natural Sound Quality
Lyric's placement deep in the ear canal allows the outer ear (the pinna) to direct sound into the ear canal naturally, resulting in reduced background noise and feedback, and exceptional sound quality. A recent study shows that of the patients surveyed, 99% preferred Lyric over their previous hearing aids,2 95% preferred Lyric sound quality over their previous hearing aids,3 and 96% would recommend Lyric to a friend or loved one4.
Frequently asked questions about Lyric
1 Individual replacement needs may vary.
2 Based on a telephone survey of 67 patients who have worn Lyric for at least 30 days.
3 Based on a combination of results from three surveys totaling 86 patients who had worn Lyric for at least 30 days
4 Based on a telephone survey of 90 patients who have worn Lyric for at least 30 days.
Lyric is not appropriate for all patients. Our audiologists will determine if Lyric is right for you.
Learn More: