When your teeth ache, you visit a dentist. When your eyesight declines, you visit an optometrist. And when you experience hearing loss, tinnitus, or any other hearing-related issue, you should visit an audiologist. The title comes from the Latin word audire, which means "to hear," and the suffix –ology, which means "a subject of study or a branch of knowledge." To better understand audiologists' training, knowledge, services, and importance, today we will answer a simple but revealing question: what is an audiologist?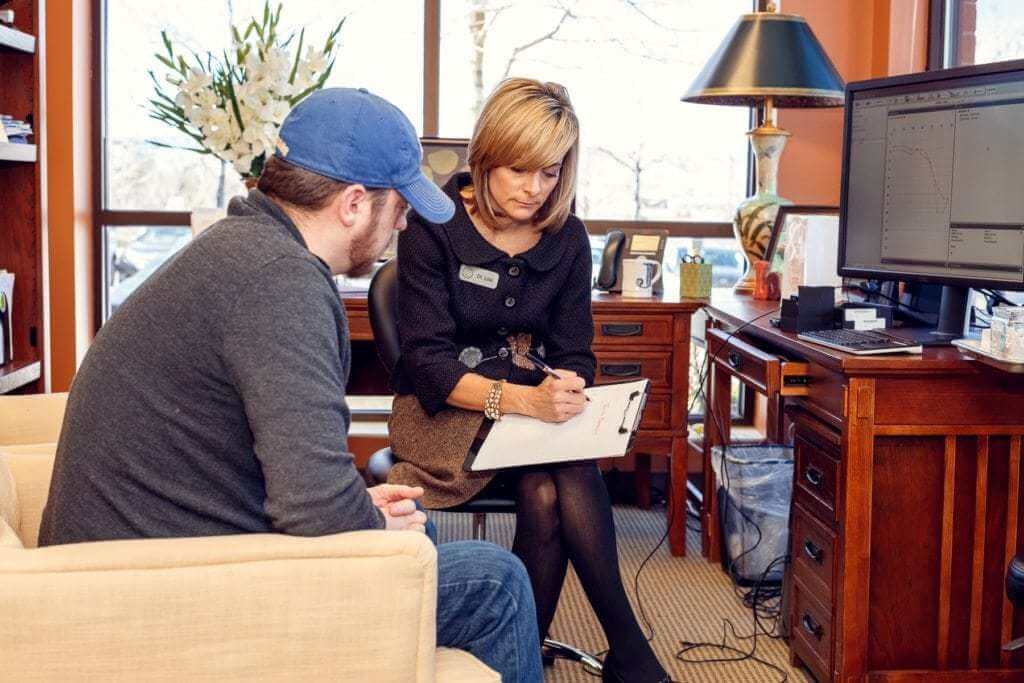 What Is an Audiologist?
So what is an audiologist? An audiologist is a professional who specializes in the branch of science and medicine concerned with hearing. Using their extensive training and skills, audiologists can evaluate and treat the ears and auditory issues, including hearing loss, balance disorders, and tinnitus. They work in a variety of settings, including hospitals, clinics, private practices, and schools, and they care for people of all ages.
Similar professionals include hearing instrument specialists (who recommend and fit hearing devices) and otolaryngologists (who diagnose and treat diseases of the ears, nose, larynx, and throat), also known as Ear, Nose, and Throat (ENT) doctors. Although audiologists and ENT doctors assist with some of the same problems, typically audiologists focus on non-surgical correction of hearing loss while ENT doctors focus on surgical fixes for hearing loss. For example, you might visit an ENT if you experienced ear pain caused by head trauma, but you would schedule an appointment with an audiologist if you heard ringing in your ears (i.e., tinnitus) or experienced diminished hearing abilities.
To better understand hearing specialists' training and worth, let's delve a little deeper into the question, "What is an audiologist?"
Education & Licensure
Most audiologists earn a doctor of audiology degree (AuD), but other doctoral degrees (PhD, ScD, etc.) are available from accredited universities. AuD programs typically focus on clinical proficiency and require four years of full-time study following the completion of a bachelor's degree program. Note that some audiology programs require specific prerequisite coursework at the bachelor's level. Audiologists must possess comprehensive knowledge of the auditory and vestibular (balance) systems to perform their job successfully.
In addition, most states require audiologists to hold a license in order to legally practice. Typically, an AuD program prepares the applicant to meet licensure requirements.
Services
Audiologists assist people of all ages with hearing-related issues, covering a broad range of conditions and treatments. Sometimes these issues influence the person's balance as well, since the inner ear controls the body's equilibrium system. Audiologists also evaluate people's hearing through auditory exams and address any issues revealed by the screening. This is especially important for newborns and children, who may not realize that their hearing is impaired or possess the ability to express their concerns.
Common issues treated by audiologists include the following:
Hearing loss
Hyperacusis (sensitivity to sound)
Cerumen management (ear wax)
Auditory processing disorder (APD)
Ménière's disease
Balance disorders (B.P.P.V.)
Single-sided deafness (CROS systems)
To treat the issues listed above, your audiologist must review the specifics of your situation and create a customized treatment plan. Everyone (and every ear) is different, so audiologists' recommendations for conditions like tinnitus and hearing loss vary dramatically based on the patients' symptoms, concerns, and requests. Common treatments supplied by audiologists include the following:
Custom-made hearing devices and ear molds
Tinnitus Retraining Therapy (TRT)
Sound therapy for hyperacusis
CROS and BiCROS systems for single-sided deafness
Hearing conservation programs
Made-for-iPhone hearing aids
Aural rehabilitation training (listening skills)
Hearing protection (custom ear plugs)
Cerumen management (ear wax removal)
An audiologist can customize nearly all of these treatments to better fit a patient's specific needs. Through consulting, fitting, and programming, treatments like hearing aids and tinnitus therapy can be made exceptionally efficient and inconspicuous.
Selecting an Audiologist
If you're looking for a knowledgeable, friendly, and skilled audiologist, ask your friends and family members for recommendations first. You could also ask your general physician for a referral. Next, review the audiologists' experience and reviews. Relying on an audiologist with many years of experience and positive customer testimonials will give you peace of mind. Finally, expect outstanding customer service throughout the process, but especially when communicating with the audiologist. A great audiologist will love what they do and genuinely care about your well-being.
Sound Relief Hearing Center
If you are experiencing hearing loss, tinnitus, hyperacusis, or another auditory issue, please contact the Sound Relief Hearing Center in Colorado. We are independently owned, so we always have the patient's best interests at heart, and our state-of-the-art technology ensures that our patients receive the best treatment available. With our unparalleled excellence in the hearing industry, our dedication to patient satisfaction, and our commitment to helping people control and conquer their hearing issues, you can count on Sound Relief Hearing Center for support and assistance.
To learn more about us, please browse our website, visit our Youtube channel, or give us a call at 720-259-9962. You can also schedule an appointment online to meet with one of our audiologists. We look forward to hearing from you!