Unfortunately, hearing loss carries a stigma, or "a mark of disgrace associated with a particular circumstance, quality, or person" (source). This ignominy is perpetuated by advertisers, the general public, and even people with hearing loss. Due to the stigma of hearing loss, people who struggle with this condition may refrain from seeking treatment, believing that a hearing aid would make them look older, weaker, or feebler. When hearing loss is left unaddressed, however, it will persist, and it may also lead to cognitive decline, social disengagement, and a variety of serious health issues. In waiting to seek treatment, or perhaps refusing to acknowledge your hearing loss altogether, you are placing both your physical and mental health at risk.
Have you been letting the stigma of hearing loss hold you back?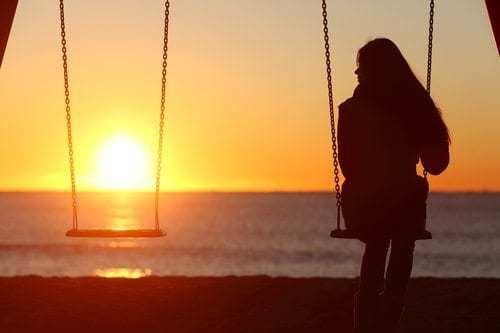 The Stigma of Hearing Loss
Although many factors are involved in the stigma of hearing loss, most revolve around three ideas: a change in self-perception, ageism, and vanity. Margaret I. Wallhagen, PhD, explored these ideas in a study published in 2009.
A Change in Self-Perception, Ageism, and Vanity
As reported in the study, people suffering from hearing loss sometimes see themselves in a different way. They might focus on the contrast between their former self and their current self – "being whole versus not whole, able versus disabled, and smart versus cognitively impaired" (source). For example, some did not want to be labeled "handicapped," so they put off visiting an audiologist. They might also pretend that the issue does not exist and try to hide the fact that they're struggling to hear.
Similarly, many people associate hearing with aging and ageism, which is "prejudice or discrimination on the basis of a person's age." They might find it difficult to relate to their younger friends or relations or feel ostracized. In addition, perhaps because hearing loss is strongly associated with aging, people may find that their hearing aid reminds them that they're getting older, which is an uncomfortable fact of life for us all.
Finally, some people feared that wearing a hearing aid would make them appear unattractive. They worried about the technology drawing attention to their ears and emphasizing their hearing loss.
Of course, not all of the participants in Wallhagen's study were influenced by the stigma of hearing loss. Even when they brushed it off their shoulder, however, they acknowledged the stigma's existence.
Causes of the Stigma
Most people place great value in what others think of them, and it is this social concern that produces the stigma of hearing loss. "The concept of a stigma is not an individual experience; it is only relevant within the framework of relationships and the ways in which society reacts to and treats those who are stigmatized because it is only within this context that we can experience rejection, isolation, judgment, or discrimination" (source).
Advertisements for hearing aids are partially to blame. They tend to highlight the small size and discreet positioning of hearing aids, focusing on the appearance of the devices. "Although such advertisements and acknowledgments address a perceived reality and may enhance the chances of individuals deciding to seek treatment, they also reinforce the idea that hearing loss and use of hearing aids are stigmatizing and should be hidden" (source). Advertisers are encouraged instead to showcase the value of communication and to depict people of different age groups in ads. This would emphasize the benefits of hearing aids and the fact that hearing loss affects people of all ages.
If you suffer from hearing loss, the opinions of the people you're close to (such as your spouse, partner, parents, children, friends, and coworkers) can also influence your thoughts and decisions regarding your hearing health. Many people simply don't understand the challenges faced by people with hearing loss and the benefits of effective treatment, and they perpetuate the stigma. For example, if your partner expresses a negative attitude toward hearing aids, you may choose not to visit an audiologist to address your hearing loss. A supportive environment, on the other hand, may assist a person with hearing loss, helping them move forward, explore treatment options, and wear hearing aids without feeling judged or stigmatized.
The Impact of the Stigma of Hearing Loss
Despite the prevalence of hearing loss (about 20 percent of Americans report some degree of hearing loss), the stigma persists. When people feel ashamed of their hearing loss, they may refuse to acknowledge it. Participants in another study, conducted by Southall, Gagne, and Jennings, experienced a great deal of stress when trying to deny or conceal their hearing loss. Both personally and professionally, they feared being labeled, and they put off visiting an audiologist.
Even after visiting a doctor, a person might reject hearing aids because they fear looking old, they feel ashamed or inferior, or they view hearing devices as signs of weakness and handicap (source). Unfortunately, failure to seek treatment can cause long-term effects. The consequences of untreated hearing loss include lower signal quality in the brain (leading to a higher cognitive load), a change in the structure of the brain, social disengagement, behavior changes, and health issues like dementia, depression, fatigue, and anxiety.
Fighting the Stigma
So how can we fight the stigma of hearing loss? The key is education. By educating the general public (including people with hearing loss) about the challenges of hearing loss and the benefits of treatment, we can foster empathy and a more positive outlook on hearing health.
Finally, if you suffer from hearing loss, don't let the stigma hold you back. Although you might feel that a hearing aid makes you appear old, in many ways it will actually assist you in retaining your youth. After all, do young people with excellent hearing health continually ask people to repeat themselves? Do they respond inappropriately in conversations because they can't hear the other end of the conversation? Do they disconnect themselves socially because they struggle to hear?
Hearing aids are extremely effective these days, and they can help you retain your social life, your mental faculties, and perhaps even your career. Plus, modern hearing aids are exceptionally small and inconspicuous, so you don't need to worry about standing out from the crowd. If you're eager to conceal the fact that you suffer from hearing loss, check out discreet styles like completely-in-the-canal (CIC) and receiver-in-the-ear (RITE) hearing aids. In addition, look for a hearing aid with an inconspicuous remote, so that you won't draw attention to yourself when you need to change the volume or press a program button. Some devices can even connect to your smartphone, making them exceptionally convenient and technologically savvy. When you need to reach the control center for your hearing aid, you'll look as though you're simply using a cell phone.
If you've been putting off a hearing test, you're not alone. On average people wait nearly seven years from when they first notice a change in their hearing before they seek help. Seven years of strained relationships at home and at work, missing out on the sounds of the world around you, and risking health issues linked to untreated hearing loss.
Remember that treating hearing loss is critically important to your current and future health. Instead of hiding your struggles, do your part to reverse the stigma of hearing loss by embracing hearing devices and encouraging other people you know to visit an audiologist.
_____
If you are experiencing hearing loss, tinnitus, hyperacusis, or another auditory issue, please contact the Sound Relief Hearing Center in Colorado. With our unparalleled excellence in the hearing industry, our dedication to patient satisfaction, and our commitment to helping people control and conquer their hearing issues, you can count on Sound Relief Hearing Center for support and assistance. To learn more about us, please browse our website, visit our Youtube channel, or give us a call at 720-259-9962. You can also schedule an appointment online to meet with one of our audiologists. We look forward to hearing from you!