Tinnitus is a medical symptom that affects about 20 percent of adults at some point in their life. When an individual is suffering from tinnitus, they will hear sounds, such as buzzing, ringing, or rattling, even when there is no source of sound present.
Because tinnitus is so common, its onset and development are commonly studied. In order to better classify the onset of tinnitus—and consequently, identify the best tinnitus treatment—audiologists have distinguished multiple variations of tinnitus. One of the most common types of tinnitus, pulsatile tinnitus, affects about 5 million Americans with each passing year.
The intensity of tinnitus, both pulsatile and non-pulsatile, can vary tremendously. For some people, pulsatile tinnitus will be a minor annoyance. For others, the symptom will be incredibly debilitating. Regardless of the type and intensity of tinnitus you've been experiencing, it is always a good idea to schedule a visit to the audiologist.
In this article, we will discuss everything you need to know about treating pulsatile tinnitus. By taking the time to understand pulsatile tinnitus and to distinguish it from the alternatives, you may be able to find the help you've long been looking for.
What is pulsatile tinnitus?
Tinnitus, broadly speaking, is a medical symptom that causes people to hear external sounds, usually described as a ringing or buzzing. Pulsatile tinnitus is a specific type of tinnitus that is characterized by "rhythmic" sounds, often described as resembling a heartbeat or rhythmic "swooshing." As is the case with all types of tinnitus, pulsatile tinnitus persists even when there is no external source of sound present. Learn more about the sounds of tinnitus here.
What is the difference between pulsatile tinnitus and ordinary tinnitus?
As suggested, the main difference between pulsatile tinnitus and ordinary tinnitus is the specific type of sounds that people hear. Usually, instances of pulsatile tinnitus will be much more rhythmic, even drum-like. Additionally, instances of pulsatile tinnitus will often last for longer periods of time than ordinary tinnitus, though this will vary from person to person.
What are the possible causes of pulsatile tinnitus?
Pulsatile tinnitus has many different possible causes. According to researchers at the University of California, San Francisco, "some [causes are] fairly benign, other [causes are] potentially life-threatening." Some of these causes include abnormal cerebral pressures, certain vascular abnormalities, and "unique blood flow patterns near the ear." Though rare, pulsatile tinnitus may also be an indicator of a tumor near the brain or ear. Common causes of "ordinary" tinnitus, including physical damage to the ear, ototoxic medications, exposure to loud noises, and age-related hearing loss, can also be connected to pulsatile tinnitus.
What is the relationship between pulsatile tinnitus and depression and anxiety?
Pulsatile tinnitus, like most other variations of tinnitus, has been correlated with depression, anxiety, and other common mental health afflictions. Usually, depression and anxiety will worsen as the tinnitus worsens, which can ultimately result in a positive feedback loop. This is why seeking help from an audiologist early on is so fundamentally important.
There are quite a few reasons why tinnitus may be connected to various mental health issues. One of the most common complications from pulsatile tinnitus is a continuous lack of sleep, which will usually cause mental health issues to worsen. Furthermore, the inability to hear, consistent annoyance, and difficulties completing ordinary tasks (such as working, listening to music, or maintaining a conversation) can all be uniquely burdensome on those who suffer from tinnitus.
Is pulsatile tinnitus treatable?
In the medical community, it is usually considered inappropriate for any doctor—audiologist or otherwise—to claim that tinnitus can be fully "cured." This is largely because tinnitus is a symptom, not a specific disease, meaning that the causes and effects of tinnitus will vary considerably by each individual. But while tinnitus may not be "curable", all types of tinnitus, including pulsating tinnitus, can potentially be treated. The best treatments for pulsatile tinnitus will usually be similar to the best treatments for ordinary tinnitus (learn more below). In more severe cases of pulsatile tinnitus, such as those that are caused by a tumor within the auditory system, surgery may be recommended.
What are the best treatments for pulsatile tinnitus?
Upon your first visit to Sound Relief, or any hearing center, you will receive a series of hearing exams that will help your audiologist better understand your ear health. Your audiologist will ask you several questions about the type of tinnitus you've been experiencing, the intensity and duration of a typical tinnitus "episode", and about various other details (including medical history) that will help them make a full and proper diagnosis. Tinnitus, including pulsatile tinnitus, frequently overlaps with many other hearing issues. To address the entire auditory system, rather than address a single symptom independently, it will be crucial for your audiologist to obtain as many details as they possibly can.
Once you have been diagnosed with pulsatile tinnitus, there are quite a few different treatment options that may be recommended:
Tinnitus Retraining Therapy (TRT)

:

this specific form of sound therapy helps to "reprogram" the ways we hear and process sounds. After 1-2 years of sessions, your brain may be able to completely block out all types of tinnitus, including pulsatile tinnitus.

Hearing Aids

:

tinnitus is strongly correlated with hearing loss, which is why hearing aids might be recommended. Modern hearing aids can be easily adjusted to mask or filter tinnitus and can even be controlled directly from your phone.

Medication:

depending on the underlying cause of pulsatile tinnitus, certain medications may be recommended. This will be especially likely for individuals whose tinnitus is caused by an advanced underlying disease.
In many cases, multiple treatment options may be recommended. Because tinnitus is such a personal condition, it will be crucial to get a diagnosis and treatment plan that is specific to you.
Conclusion – Pulsatile Tinnitus
Pulsatile tinnitus is very similar to "ordinary" tinnitus but is characterized by rhythmic—rather than disorganized—buzzing or ringing sounds. If you are currently suffering from pulsatile tinnitus, be sure to speak with a medical professional. Modern tinnitus treatments, including tinnitus retraining therapy, may be able to effectively treat this bothersome, frustrating symptom.
If you or someone you know is experiencing pulsatile tinnitus, contact the experts at a Sound Relief Hearing Center near you.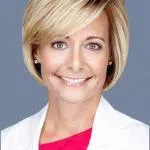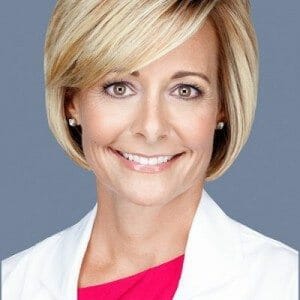 At Sound Relief Hearing Center, we provide hope and help to those living with tinnitus and other hearing health issues. Our patients are at the center of everything we do, and we strive to guide them to overcome their challenges by delivering innovative and compassionate healthcare.
Dr. Julie Prutsman, owner of this family-owned practice, has expanded to 8 locations across Colorado and Arizona. In 2012, she founded Sound Relief in her hometown of Highlands Ranch, Colorado and continues to foster their mission through mentorship of the brightest minds in the field of Audiology.