Sound Relief Hearing Center – South Denver
200 Plaza Drive #110
Highlands Ranch, Colorado 80129
(720) 627-6378
Fax: (303) 346-5036
Our tinnitus and hearing clinic in Highlands Ranch, Colorado, is located 1/2 mile south of C-470 off Broadway.
Hours of Operation:
Monday – Thursday: 8:30 am – 5:00 pm
Friday: 8:30 am – 1:00 pm
Our Hearing Health Professionals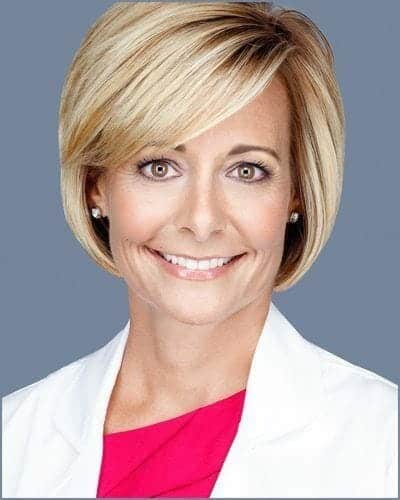 Dr. Julie Prutsman, Au.D.
Julie Prutsman, owner and founder of Sound Relief Hearing Center, is a third-generation hearing health professional. Her family entered the field of hearing health care in the 1950s. Julie earned her bachelor's degree in biology from Marietta College (1996), her master's degree in speech, language, and hearing sciences from the University of Colorado (1999), and her doctoral degree in audiology from the Pennsylvania College of Optometry's School of Audiology (2003). Dr. Julie is a member of the Academy of Doctors of Audiology, American Academy of Audiology, International Hearing Society, and American Tinnitus Association.
Julie grew up in Highlands Ranch and graduated from Highlands Ranch High School. Her husband, Patrick, is the business manager for Sound Relief Hearing Center, and they have two wonderful children, Ethan and Hanna. In her free time, Julie loves to read, travel, ski, and spend time with family.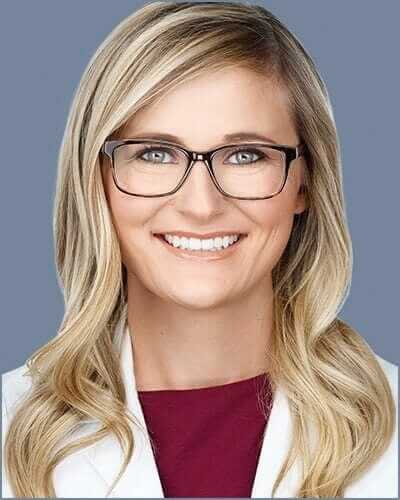 Dr. Jackie Smith, Au.D.
Jackie prides herself on providing excellent patient care and improving the quality of each patient's life through better hearing and tinnitus relief. She graduated with her bachelor's degree in Speech, Language, and Hearing Sciences from the University of Colorado and earned her Doctorate of Audiology at the University of Northern Colorado. Dr. Smith has worked in a variety of clinical settings including private practice, Ear Nose and Throat (ENT), and the Department of Veteran's Affairs.
Dr. Jackie is a Colorado native and an avid hockey fan. She enjoys being a new mom to her son Will along with her husband Billy and beagle Madison.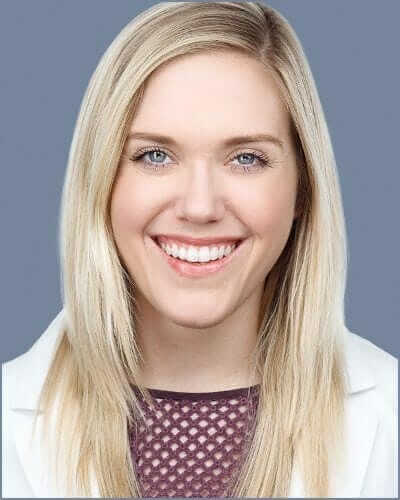 Dr. Drew Price, Au.D., FAAA
Drew earned her Doctorate in Audiology from Rush University Medical Center in Chicago, IL, and completed her Bachelor of Science degree from Louisiana State University in Baton Rouge, LA. As a second generation audiologist, she has grown up seeing firsthand how important hearing wellness is to quality of life.
Drew is also a Pastor's Kid, so she grew up in Florida, Arkansas, and finally landed in Louisiana, where her family still resides. Drew fell in love with Colorado at a very early age, so she knew this state would eventually become her home. She moved here in 2015 to finish her Doctor of Audiology residency at UC Health and has been here since! In her free time, she enjoys hiking, skiing, cooking, traveling and live music.

Brenda A. Garcia
Brenda has been licensed in Colorado as a National Board Certified Hearing Instrument Specialist since 2001. She has experience working in various clinical settings throughout the Denver area and the Western Slope. Brenda's passion for helping her patients is evident in the time she takes to understand each person's goals to enable them to achieve better hearing. She enjoys reconnecting people to the sounds they have been missing and enriching their quality of life. Brenda is a member of the International Hearing Society and an active member of the Colorado Hearing Society of which she has been a board member since 2016.
Brenda is a proud Colorado native from Cortez and moved to Denver in 2006. She enjoys both the country life as well as city living. Her favorite activities are fishing, camping, snowboarding, hiking, traveling and enjoying the many craft breweries of Colorado. Brenda is married and lives in Highlands Ranch with their dog, Jack.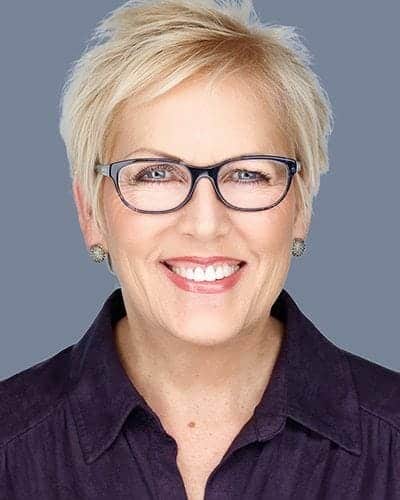 Cyndi Maris
Cyndi has been the patient care coordinator for our Highlands Ranch office since January 2014. She moved here from southern California in 1994 with her husband and two sons. She loves spending time with her friends and her family, especially her nine-year-old grandson, and is very excited about her new granddaughter!
"My favorite part of the job is the people – I love our patients!"

Kimberly Kent
Kimberly has been the Patient Care Coordinator in Highlands Ranch since April 2017. Kimberly grew up in Iowa and is a graduate of the University of Northern Iowa, go Panthers! She has been a Colorado resident for 20 years and loves the weather here. Kimberly, her husband Jacob, kids; Natalie and Preston and her mom Deb live in Castle Rock. Kimberly enjoys traveling, volunteering at her kid's school, scrapbooking and spending time with her family and friends.

Renee Kutac
Renee has been the Patient Care Coordinator in our Highlands Ranch office since March, 2018. Renee grew up in Southern California and made the move to beautiful Colorado in 2004.
Renee enjoys traveling, hiking, golfing, baking, crafting, and sharing a great meal with friends. She can always be found cheering on her kids during their weekend activities.
Renee and her two children; Hannah and Harris live in Highlands Ranch and enjoy all aspects of living in a close knit community.

Do you live with ringing, rushing, or buzzing in your ears? You are experiencing tinnitus, a condition characterized by an awareness of a sound not caused by an external noise. Although tinnitus will not trigger hearing loss, its presence may negatively affect your daily routine, your relationships, your career, and your ability to relax and enjoy life. Whether it lingers in the background or dominates your sense of hearing, tinnitus can disrupt your day and leave you feeling frustrated and exhausted. For help, contact the doctors of audiology at our Highlands Ranch location. We can evaluate the severity of your tinnitus and recommend a personalized solution to treat your unique symptoms.
Widex Zen Tinnitus Treatment
Resound Linx2™ with Made-for-iPhone Tinnitus Relief App
Oticon Tinnitus SoundSupport™
Tinnitus Retraining Therapy (TRT)
If you schedule a hearing evaluation at our Highlands Ranch office, we will begin by asking you a few questions about your medical and hearing history. Next, the audiologist will use a lighted otoscope to inspect your outer ear and ear canal for any abnormalities. They will pay special attention to any malformations that could impact your hearing test results or require a visit to an ear, nose, and throat (ENT) doctor. After that, we will conduct a hearing test in a soundproof booth to determine which specific frequencies you struggle to hear.
During an audiometric exam, the audiologist will ask you a series of high-frequency and low-frequency words to determine how well you can understand speech over a short distance. In addition, we will give you several words to repeat back to us. The results of these simple tests will help us better understand your ability to hear and understand speech. In addition, we will explore whether or not hearing aids could help alleviate your symptoms.
If you find everyday sounds intolerably loud, wish you could turn down the volume on your life, find high-pitched noises, like alarms and babies crying, unbearable, you may suffer from hyperacusis. This condition is characterized by increased sensitivity to normal environmental sounds. The treatment for sensitivity to sound and tinnitus are very similar, and we are experts at both.
Tympanometry
Tympanometry tests the health of the middle ear and the mobility of the conduction bones and the eardrum (tympanic membrane). To accomplish this, the exam utilizes specialized equipment to produce variations in air pressure within the ear canal. Not technically a hearing exam, tympanometry measures energy transmission through the middle ear.
You can purchase hearing aids at hundreds of different places in Colorado, from online shops to membership-only warehouse clubs to the offices of audiologists and hearing aid specialists. So why should you purchase a hearing aid from Sound Relief Hearing Center? We offer professional hearing tests, decades of experience, and personalized treatments. Plus, we only offer the best hearing aids available, and we provide a variety of options designed to meet any budget. To ensure that your selected hearing aid produces great results, we can customize the device to suit your needs and preferences. Above all, we promise to make your experience memorable and to provide you with the greatest return on your investment in your hearing health.
Wax Removal
Cerumen, more commonly known as ear wax, is a yellowish, wax-like substance secreted in the ear canal. It protects and cleans the skin of the ear canal and assists with lubrication. Plus, it can protect the ear from bacteria, fungi, insects, water, and other unwelcome matter. However, sometimes ears produce too much ear wax, and it may become impacted and press against the eardrum. This impaction can impair your ability to hear and produce general discomfort. For help, contact Sound Relief Hearing Center. We can use specific tools and techniques to safely remove the ear wax.
Patient Reviews