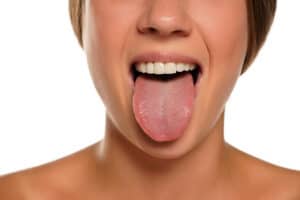 Tinnitus is a symptom that causes ringing, buzzing, or other noises perceived in the ears or head. While there is no known cure for tinnitus, there are several treatment options that can provide relief and help manage the symptoms associated with it. In this post, we will review the Lenire Tinnitus Treatment product.
One of the newest tinnitus treatments that has received De Novo Classification from the FDA is a device called Lenire®. The Lenire is designed to deliver electrical stimulation to the tongue and to the ear simultaneously. The device was developed by a company called Neuromod Devices, and it has been approved and used in Europe.
How Does Lenire® Work to Help Treat Tinnitus?
The Lenire® device incorporates bimodal stimulation to treat tinnitus, as it stimulates the auditory system with headphones and the somatosensory pathways with electrical stimulation via a tongue stimulator.
The headphones play a series of tones that are customized by a trained provider to the individual's specific tinnitus frequency. At the same time, 32 electrodes on the tongue deliver a mild electrical pulse that is designed to stimulate the trigeminal nerve.
The theory behind the Lenire® device is that by stimulating the trigeminal and auditory nerves simultaneously, the tinnitus pathways in the brain can be altered resulting in reduced tinnitus.
Clinical Studies & Success Rates
In Neuromod's latest study, participants with clinically significant tinnitus used the Lenire® device daily for 12 weeks. Out of 191 subjects, 95 percent reported improvement in symptom severity. Furthermore, 91 percent of participants in this latest study reported sustained benefit at 12 months post-treatment.
Despite these findings, it is important to note that tinnitus is complex, and different treatments may work better for different individuals based on their medical case history, audiologic profile, and severity of symptoms.
The first step is to have a comprehensive tinnitus evaluation by an audiologist specializing in tinnitus to determine appropriate candidacy options.
When will Lenire® be available in the US?
While we specialize in providing the latest advancements in tinnitus treatment, we do not anticipate offering Lenire® to our patients anytime soon. We must assess the device effectiveness for ourselves before we will consider offering it to our patients.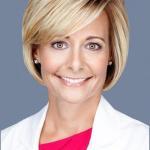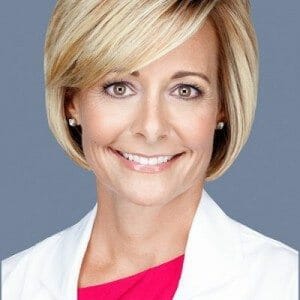 At Sound Relief Hearing Center, we provide hope and help to those living with tinnitus and other hearing health issues. Our patients are at the center of everything we do, and we strive to guide them to overcome their challenges by delivering innovative and compassionate healthcare.
Dr. Julie Prutsman, owner of this family-owned practice, has expanded to 8 locations across Colorado and Arizona. In 2012, she founded Sound Relief in her hometown of Highlands Ranch, Colorado and continues to foster their mission through mentorship of the brightest minds in the field of Audiology.