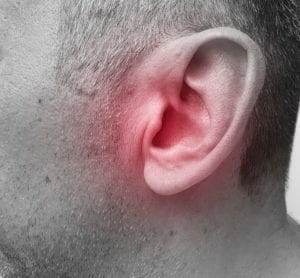 Tinnitus is essentially described as any sound that you hear in your ears or in your head that can only be heard by you. Studies have found that upwards of 8 – 25% of the population deal with some form of tinnitus. Often, this comes in the form of a persistent ringing or buzzing noise. This noise can vary in pitch and frequency, and everyone experiences tinnitus in at least a slightly different way.
Regardless of the way in which you're experiencing tinnitus, it is always disruptive. Tinnitus may affect your ability to focus, spend quiet time alone, listen to others with clarity, and communicate effectively. It can also interfere with sleep and can even cause severe stress and anxiety. To learn more about how tinnitus is affecting your life, take our tinnitus impact survey.
The sounds you hear that are caused by tinnitus are not coming from the outside world. Rather, tinnitus originates in the brain and is characterized by a breakdown of synapses which is often a result of damage. For example, being exposed to loud sounds can cause tinnitus as you age. However, there are also other causes of tinnitus, and one of the most common questions about those causes is: Is tinnitus genetic? In this blog, we will answer that question and provide an overview of the different factors that may come into play when managing and treating tinnitus.  
Is Tinnitus Linked to Genetics?
The short answer is: Yes, tinnitus can be genetic. According to a 2017 study, certain forms of tinnitus, specifically bilateral tinnitus (tinnitus in both ears) can indeed be hereditary. According to Christopher R. Cederroth, a doctor at Karolinska Institutet's Department of Physiology and Pharmacology: "[The] result is surprising and unexpected as it shows that, unlike the conventional view of tinnitus being driven by environmental factors, there is a genetic influence for bilateral tinnitus which is more pronounced in men."
While understanding the correlation between genetics and tinnitus is still somewhat in the beginning stages, it's extremely important to pay attention to whether or not this condition appears in your family history. A study published by Frontiers in Neuroscience urges: "The impact from research breakthroughs analyzing the genetics of tinnitus would be enormous for tinnitus sufferers and would allow personalized and optimized therapies to be possible for tinnitus patients. The most promising data are yet to emerge and will provide much-needed insights into the role of genetics in primary chronic tinnitus." Thus, if you have a history of tinnitus in your family, it may be in your best interest to schedule an appointment with a qualified audiologist in order to evaluate your hearing.
What Can Be Done to Determine if I Have Genetic Tinnitus?
Hearing tests can help to determine the level and severity of your tinnitus. If you are experiencing a persistent ringing or buzzing noise, it's important to begin by visiting a qualified audiologist. At your initial consultation, the audiologists will usually ask you a series of questions in order to better understand the symptoms you're dealing with and the ways in which you're perceiving your tinnitus. They will also want to understand the impact that your tinnitus is having on your daily life and whether or not you're experiencing any emotional symptoms as a result of the relentless sound. 
Next, your audiologist will want to administer a hearing test. To start with, they will need to look at the physical quality of your ears in order to determine if there are any outside factors that could be influencing your condition and discomfort. They'll look for things such as structural damage or even a build-up of earwax to see if any of these external factors could be contributing to your tinnitus. This will help them to come up with a treatment plan that is specifically catered toward your circumstances.  
Next, your doctor will spend time utilizing what is known as a pure-tone test. First, your audiologist will need to get an understanding of your general hearing, which means they will use tones to determine what level of sound you can hear–specifically regarding what is the lowest level of sound that is still perceivable by you. Additionally, it's important for your doctors to understand the pitch and intensity of your tinnitus. 
Finally, your complete medical history must be reviewed in order to understand the external and genetic factors that may be contributing to your symptoms. This, in conjunction with the results of your initial consultation, your physical examination, and your pure-tone test, will provide your audiologist with the information needed to move forward with a tinnitus treatment plan which is specifically catered toward you. 
How Can Genetic Tinnitus Be Treated?
Hearing relief is possible with the correct intervention. Tinnitus treatment can be administered in a number of ways, but the most effective is through what's known as sound therapy. Sound therapy in the form of Tinnitus Retraining Therapy, in conjunction with directive counseling, can be one of the most effective ways to deal with your tinnitus symptoms. 
Sound therapy can essentially be described as using sound to stimulate the damaged part of your ear, nerves, and brain. By playing different noises to stimulate these areas, the tinnitus symptoms you are dealing with can be replaced with a soothing sound. Over time, this prescriptive use of sound has been proven to reduce tinnitus symptoms. 
Sound therapy is a very individualized process and must be used in conjunction with directive counseling in order to understand critical factors related to your hearing. Your audiologist will use sound therapy along with pointed questions to determine the pitch of your tinnitus, how loud it is, and the ways in which you respond to different kinds of stimuli. 
Sound therapy has been proven to provide not only immediate relief but also long-term reduction of tinnitus symptoms. Essentially, the goal is to get you to a point wherein you no longer need to replace your tinnitus with a soothing sound because the torturous sound of your tinnitus has been reduced significantly or has even disappeared altogether.
In order to find out more, speak with a qualified audiologist to see what can be done about your particular experience with tinnitus. Sound Relief has 8 convenient locations and is available to help with all of your questions and concerns. Schedule an initial consultation today, or reach out to us at (720) 344-7600 in order to see how we can help you get your tinnitus under control and aid you in getting back to living your life the way you want.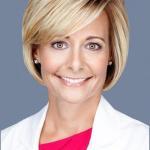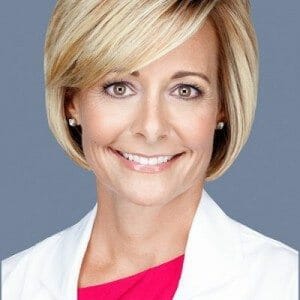 At Sound Relief Hearing Center, we provide hope and help to those living with tinnitus and other hearing health issues. Our patients are at the center of everything we do, and we strive to guide them to overcome their challenges by delivering innovative and compassionate healthcare.
Dr. Julie Prutsman, owner of this family-owned practice, has expanded to 8 locations across Colorado and Arizona. In 2012, she founded Sound Relief in her hometown of Highlands Ranch, Colorado and continues to foster their mission through mentorship of the brightest minds in the field of Audiology.