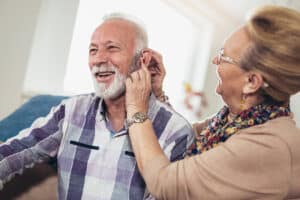 A recent study has indicated that individuals with untreated hearing loss may be more at risk of dementia when compared to those without hearing loss. The study, published in The Lancet Public Health journal on April 13, is the largest of its kind, comprising 437,704 individuals, and is the most compelling evidence to date of this connection. However, there is some hope. The findings also suggest that early detection of hearing loss and treatment with hearing aids can eliminate this increased risk to improve longevity.
The Study And Why It's Important
The study examined data from 437,704 individuals in the UK Biobank Database. Self-reported questionnaires were used to collect data on hearing loss and hearing aid usage, while dementia diagnoses were determined through hospital records and death register data. The average age of participants was about 56 years old, with an average follow-up time of 12 years.
The results of the study found that those with untreated hearing loss were 42% more likely to develop dementia than those without hearing loss. However, the study found no increased risk among individuals who used hearing aids relative to those without hearing loss. This suggests that hearing aids, when used regularly, can reduce the risk of developing dementia.
However, hearing aid use is still relatively low. In the UK, researchers estimated around 80% of those with hearing loss did not use hearing aids regularly. As hearing loss can develop as early as one's 40s, the study's results highlight the urgent need for early intervention with hearing aids when hearing loss begins to develop.
Why is This Important To You? Addressing Hearing Loss Early May Help Prevent Dementia
The key takeaway of this study is that there is a link between hearing loss and the onset of cognitive decline. While the causal link between this is still unclear, the study shows that treating hearing loss through the regular use of hearing aids mitigates the risk of developing dementia by 42% relative to those who have untreated hearing loss.
Living with dementia, both for the person with the condition and for their loved ones, can be a challenging experience. Dementia refers to a decline in mental ability that is severe enough to interfere with daily life. According to the World Health Organization, around 55 million people worldwide are living with dementia, and that number is growing each year. In the US, over 9 million people are expected to be suffering from dementia by 2030.
In their book "Outlive: The Science and Art of Longevity," authors Bill Gifford and Peter Attia explore the science of longevity and what we can do to promote healthy aging. In this book, they discuss The Four Horsemen of Death, chronic disorders and diseases that herald the end of one's life and greatly diminish the quality of that time. One of these Four Horsemen is a neurodegenerative disease, specifically dementia.
The main theme of this book is the importance of early detection and management. While dementia is best treated early, it is often best to be proactive and eliminate risks before they become a serious problem.
This study offers definitive evidence that dementia is more common in individuals with hearing loss, but there is also a simple solution to decrease this risk. Hearing aids are a viable, easily available treatment that has been shown to drastically reduce this risk among those suffering from hearing loss. This is a major development, but it requires individuals to take action now before it is too late.
Proactive Care Now Prevents Dementia Later
If you or someone you care about lives with untreated hearing loss, it is essential that they address it quickly and effectively. Annual hearing tests detect hearing loss and determine whether hearing aids may be needed. Prioritizing hearing health today will help prevent cognitive decline in the future.
Dementia can be difficult to live with, but there is hope for better longevity. Taking care of yourself is the first step in not only preventing cognitive decline but living a healthier life overall. However, many people often neglect their hearing care despite the tangible benefits it can have on their quality of life. Taking the first steps toward addressing your hearing health can not only help you get back to living your life the way you intended but can help you down the road. Let us help you take the first steps.
At Sound Relief Hearing Center, we're committed to helping people overcome auditory issues, including hearing loss, tinnitus, and hyperacusis. As a family-owned and operated audiology practice, we give patients the time they need while also offering the best technology available. With our unparalleled experience and dedication to each of our patients, Sound Relief is here to optimize your hearing health. Contact us at +1 (720) 259-9962 to schedule an appointment or talk with an audiologist today.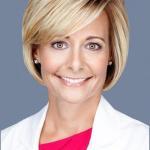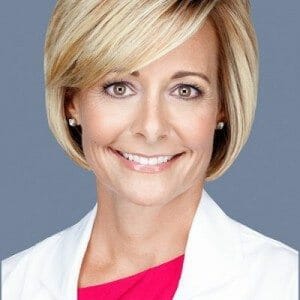 At Sound Relief Hearing Center, we provide hope and help to those living with tinnitus and other hearing health issues. Our patients are at the center of everything we do, and we strive to guide them to overcome their challenges by delivering innovative and compassionate healthcare.
Dr. Julie Prutsman, owner of this family-owned practice, has expanded to 8 locations across Colorado and Arizona. In 2012, she founded Sound Relief in her hometown of Highlands Ranch, Colorado and continues to foster their mission through mentorship of the brightest minds in the field of Audiology.