According to the Hearing Loss Association of America, there are currently about 48 million American adults who are suffering from some type of hearing loss. Beyond ordinary hearing loss, some individuals experience ear issues such as inner ear infections, tinnitus, hyperacusis, and many others. To learn more about how tinnitus and hyperacusis are affecting your life, take our tinnitus and hyperacusis impact surveys. 
If you are currently suffering from any type of hearing condition, you know just how serious these issues can be. In addition to making it much more difficult to have conversations and engage in other ordinary tasks, hearing problems can make it difficult to sleep and even trigger certain mental health challenges such as depression.
The best way to address tinnitus, hyperacusis, or any other major hearing issue is to set an appointment with an audiologist. Audiologists, who typically work at a hearing center or similar type of clinic, will have the knowledge needed to identify the cause of your hearing challenges and propose a solution.
Though most adults recognize the value that an audiologist can provide, only a small fraction of the 48 million people mentioned above will take any active measures in order to get the help they need.
One of the reasons many adults (often quite literally) suffer in silence is that the audiology industry can be very confusing. It is natural for even well-informed adults to have plenty of questions. One of the most common questions people ask is "does my health insurance policy cover hearing tests and treatment?" In this article, we will attempt to answer this broad question and also discuss the most important things for you to know about audiology. 
The Purpose of Visiting an Audiologist
The Academy of Doctors of Audiology defines an audiologist as "a professional who diagnoses and treats hearing and balance problems." In addition to having a degree from an institution with an audiology program, "audiologists are trained to diagnose, manage and treat hearing or balance problems for individuals from birth through adulthood."
Audiology, when compared to other fields of medicine, is a broad discipline. Audiologists must be trained to recognize many different possible hearing problems. Because some of these problems can overlap with one another (tinnitus and hearing loss, for example), the best audiologists will also be able to effectively develop personalized hearing treatment plans.
A trip to a hearing center will usually begin with a standard set of hearing tests. Once your audiologist has asked you several questions about your hearing and your health, they will then conduct a physical examination of the ear. Following the examination—which checks for signs of physical trauma, age, infections, etc.—you will be exposed to several tests designed to determine your ability to process sounds.
Hearing tests make it easier for an audiologist to determine which, if any, conditions currently affect your ability to hear. With a reliable diagnosis in hand, your audiologist may then recommend hearing aids, sound therapy, or other possible hearing treatments. 
Does My Health Insurance Policy Cover a Trip to the Audiologist?
Once you have decided to schedule an appointment with the audiologist, you'll still need to make sure that your visit is paid for. Many people wonder if their health insurance will cover all or some of the costs of their visit. As you know with seemingly every medical clinic, the extent that you are covered will strongly depend on the specific details contained within your policy.
Fortunately, a basic visit to a hearing center is much more affordable than many people assume. Even at some of the best audiology centers in the United States, you can expect to pay only about $60 for a standard hearing test and about $80 for a full tinnitus evaluation. Typically, the first visit to one of these clinics will take about 90 minutes. It is also important to note that if you cannot afford the cost of audiology treatment, there may be financing options available.
Does My Health Insurance Policy Cover the Cost of Hearing Aids?
Because hearing aids can often cost several thousand dollars, many people wonder if there is a way to get their insurance provider to pay for them. Again, the extent that hearing aids are covered by insurance will depend on your specific health insurance policy. Medicare and Medicaid usually do not cover the cost of hearing aids (though there are some exceptions), but they may cover connected costs such as the cost of a hearing test or the cost of a hearing aid fitting.
Usually, private health insurance plans are a bit more generous with coverage, though there is still a significant amount of variation within the industry itself. If you are unsure about whether the cost of hearing aids will be covered, be sure to speak directly with your health insurance provider in advance. If there is coverage available, you should also check to see whether that coverage is unlimited (usable at any hearing center) or restricted (can only be used at hearing centers within your network).
Is it Worth Investing in a More Extensive Health Insurance Policy?
There are some health insurance policies that will cover the cost of visiting an audiologist, the cost of hearing aids, and several other hearing-related expenses. There are also plenty of policies that will not cover any of these things. As you would probably expect, health insurance policies with more extensive coverage will usually cost more.
Hearing issues affect a very large portion of the population, meaning it may be a good idea to invest in more extensive health insurance coverage. Statistically, you are many times more likely to develop tinnitus than cancer (though treating cancer obviously costs much more). If you are at risk of developing a hearing disorder—consistent exposure to loud sounds, advanced age, family history, etc.—investing in better coverage will be even more beneficial. Still, the decision that is in your best interest will depend on many health and financial factors that are specific to you.
Conclusion – Are Audiologists Covered By My Health Insurance Policy?
Audiologists, hearing centers, and hearing aids are sometimes covered by health insurance policies, though not always. Regardless, these clinics can make a major difference in people's lives. Whether your visit is financed, paid for upfront, or covered by an insurance provider, you may want to consider scheduling an appointment with an audiologist to conduct a hearing test as a starting point.
For additional questions about insurance, contact the experts at Sound Relief by calling (720) 344-7600.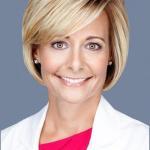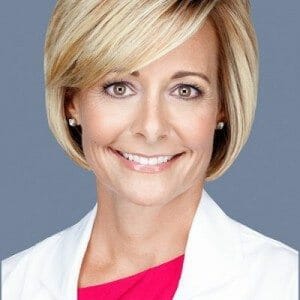 At Sound Relief Hearing Center, we provide hope and help to those living with tinnitus and other hearing health issues. Our patients are at the center of everything we do, and we strive to guide them to overcome their challenges by delivering innovative and compassionate healthcare.
Dr. Julie Prutsman, owner of this family-owned practice, has expanded to 8 locations across Colorado and Arizona. In 2012, she founded Sound Relief in her hometown of Highlands Ranch, Colorado and continues to foster their mission through mentorship of the brightest minds in the field of Audiology.