Sometimes tinnitus dissipates on its own, but sometimes it continues on endlessly. Regardless of the extent of your symptoms, please review the following tips from our tinnitus experts for tinnitus relief.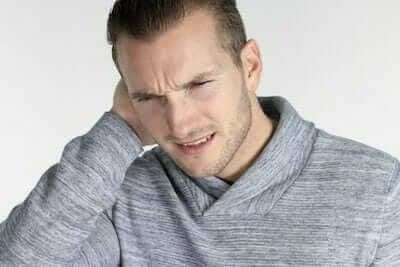 1. Avoid silence!
It is very important to have some sound in the background to create contrast with your tinnitus. Low-level music or a sound generator that plays various soundscapes are helpful, even while sleeping. The brain is still active while we sleep; therefore, creating contrast to the tinnitus brain activity can improve our ability to stay in deep sleep cycles longer. Click here for free Soothing Sounds for temporary tinnitus relief.
Prescriptive sound therapy is most effective in helping to avoid silence because it incorporates individual preferences for a soothing contrast to various manifestations of tinnitus. It also takes into consideration whether or not any boost to the signals – if necessary – in order to reduce input deficiency to the brain, which is a major contributor to tinnitus in most cases.
2. Minimize stress
Stress is the #1 tinnitus trigger for an overwhelming majority of our patients, and getting stress under control is usually the key to managing tinnitus. We are not only referring to emotional stress from work or school. Physical stress from an injury or sickness can result in tinnitus for many people. Recovering from injury, surgery, or illness will often time reduce tinnitus.
3. Watch your diet
You know if you are eating healthy or not. A healthy diet will not only make you feel better, but certain foods, particularly salty foods (i.e., MSG), can exacerbate tinnitus symptoms. Reducing daily salt intake and incorporating healthy eating habits can be especially helpful.
4. Everything in moderation
Caffeine, alcohol, and tobacco are not great for your overall health, and all three can aggravate tinnitus. When we talk to patients about the role these can play in their tinnitus, we oftentimes get a lot of pushback – especially when it comes to the morning cup of Joe. Quitting smoking or drinking and/or eliminating caffeine is not what we are suggesting. Merely cutting back on these items should help.
5. "Sleep is the best meditation." — Dalai Lama
Excessive fatigue can cause tinnitus especially when we don't get enough sleep. If you struggle to fall asleep naturally, try listening to soothing sounds while you are in bed. Click here for free Soothing Sounds.
6. Relaxation, exercise, and meditation
Exercise and relaxation techniques help many people find tinnitus relief. Yoga is a great exercise because it combines meditative breathing and relaxation techniques. Others find that a good cardio workout or spending time in the sauna calms their tinnitus.
7. Protect your hearing, but not too much!
Protecting our hearing against more damage is important in minimizing tinnitus, such as wearing earplugs while using a lawnmower and power tools, wearing filtered earplugs to concerts or while listening to loud music, and wearing earmuffs with recreational noise exposure like hunting or shooting, etc.
It is not helpful to overprotect the ears from everyday sounds like riding in a car or going to the grocery store. Avoiding everyday sounds or using hearing protection in these situations can heighten the central nervous system's response to normal levels of sound, making them seem much louder than they really are produced. This can inevitably lead to hyperacusis or hypersensitivity to sound in addition to tinnitus.
8. Quickly respond to changes in your hearing.
Consider major changes in hearing a medical emergency. Studies show that if someone with a sudden loss of hearing is treated in the first 72 hours of onset, they often can reverse the loss. If the treatment is not administered until weeks after onset, the loss of hearing is typically permanent and irreversible. If the sudden loss is due to an infection or viral attack of the inner ear, antibiotics and/or steroids may help, but typically only if administered immediately after the symptoms first appear. Sudden loss may also be present with debilitating vertigo or chronic dizziness. Although many people want to "wait it out" at home in bed, this is a bad idea. Diagnosis and treatment work best immediately following the onset of symptoms. If this happens to you, please get to Urgent Care or an ER as soon as possible!
More: A tinnitus success story – Beth
9. Realistic Expectations
Only work with tinnitus experts and plan on at least a year, possibly 12 – 24 months of treatment. Tinnitus typically does not develop overnight and cannot be reversed that easily in most cases. Tinnitus Retraining Therapy is not difficult; it just requires persistence and patience. TRT is a process, but the long-term benefits of preventing louder tinnitus perception or more disturbance to the tinnitus are key outcomes that are important to consider even if we feel the tinnitus is unchanged. If the tinnitus is not increasing in volume over time, and we are reacting less to its presence, we know we are experiencing less of a nervous system response to the tinnitus, which is essential to the process of finding relief.
Perspective
Every semester break after final exams, we get at least a half dozen calls from college students worried about ringing in their ears. Our advice is for them to stay home, eat some good food, stay away from alcohol and caffeine, and get some much overdue sleep. Most of the time that fixes their problem. Of course, the causes of tinnitus in these cases are pretty easy to identify. They are stressed out because of exams; they are probably not eating well – most likely fast food; drinking lots of caffeine to stay awake; maybe have a couple of cocktails to celebrate at night, and most definitely not getting nearly enough sleep. It is easy to see those causes in others; it is an entirely different perspective to see those triggers in our own life.
If these suggestions do not provide the tinnitus relief you deserve, please give us a call at 720-344-7600. You can also schedule an appointment online to meet with one of our tinnitus experts. We look forward to hearing from you!
More tips: