ARVE Error: src mismatch
url: https://youtu.be/OcFCGK_qzlo
src in: https://www.youtube.com/embed/OcFCGK_qzlo?feature=oembed&enablejsapi=1&origin=https://www.soundrelief.com
src gen: https://www.youtube.com/embed/OcFCGK_qzloActual comparison
url: https://youtu.be/OcFCGK_qzlo
src in: https://www.youtube.com/embed/OcFCGK_qzlo?enablejsapi=1&origin=https%3A%2F%2Fwww.soundrelief.com
src gen: https://www.youtube.com/embed/OcFCGK_qzlo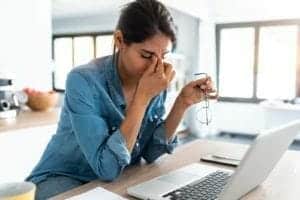 Coronavirus has caused a massive spike in anxiety worldwide. With endless closures, cancellations, travel bans and skyrocketing unemployment, life as we know it has completely changed in a matter of weeks.
It is no surprise that we have seen a link between coronavirus and tinnitus while stressors – both consciously and unconsciously – have been increasing. 
Why is Coronavirus Causing So Much Anxiety? 
Psychologist Justin Ross from UCHealth Integrative Medicine Center states that Coronavirus anxiety has three key factors: 
Unpredictability. We don't have a clear sense of what will happen next.

Lack of Control. We don't have control over how to manage the outbreak because we haven't experienced anything like it before. 

Threats to well-being. The coronavirus outbreak threatens people and the things we value. 
Anxiety and stress are perceived in the limbic system, the emotional area of the brain that controls our mood, personality, and decision-making. While anxiety is a healthy, normal response from the changes in the world around us, it can also negatively impact our tinnitus and overall sense of well-being.
Why is Coronavirus Anxiety Spiking My Tinnitus? 
Because tinnitus is perceived in the limbic system, tinnitus alone can cause stress and anxiety. Due to the emotional response to tinnitus that most patients experience, we know that the limbic system in the brain is being over‐activated as well. This over‐stimulation of the limbic system can increase the unpredictability, lack of control, and threats to well-being that you are already experiencing with coronavirus. You might feel as though you do not have as much control over your emotions, or that your personality is impacted negatively by tinnitus (i.e. short‐tempered, impatient, easily annoyed). To evaluate your level of tinnitus, click here.
What Can I Do to Relieve My Tinnitus Stress Around Coronavirus? 
Limit the number of times per day you check for Coronavirus updates and stick to trustworthy sources.
Schedule your times to view updates and social media feeds to two times a day. Sources such as the Center for Disease Control, the World Health Organization,

 and your state and city government websites are the best sources for news and virus-containment strategies.

Continue to practice healthy habits.


Maintain a normal sleep and wake time, practice healthy eating habits, and exercise at least twice a week. Studies show that continuing to get good rest and practicing healthy living standards boost your immune system. With current gym closures, try to get outside and take walks or download an exercise app on your phone to keep you moving.

Avoid Silence.
Even if your work abruptly stopped or you're navigating how to now work from home, keep calming, low-level sound on at all times that helps you focus and stay relaxed. If you're already going through our TRT program, continue to wear your devices all waking hours as you normally would. Also, continue to use bedside sound therapy at night to help you sleep.
Breathe and relax with exercises.


Try deep breathing exercises for a few minutes, two or three times a day. Progressive muscle relaxation exercises are also very helpful in calming tinnitus. Try these relaxation strategies while using your sound therapy to increase benefits. Just like exercise, these relaxation strategies are a physical skill that requires practice. Do them often!

We're here for you. Follow-up with your Sound Relief provider to discuss your symptoms.


Our top priority has always been the health and well-being of our patients and employees, so we are remaining open as of right now under our classification of "essential healthcare personnel" per CDC Guidelines. That being said, we are taking every precaution to keep our staff and patients healthy.
Whether you've been a patient of ours for years or if you're new to tinnitus and our clinics, please reach out. We've implemented new, HIPAA-compliant video appointments so we can stay in touch with you in a healthy and safe way. These appointments do not require you to download any programs or subscriptions. 

Take our tinnitus impact survey today to determine the severity of your tinnitus, which can then help our audiologists develop a personalized treatment plan. We're here for you. We know that the change in life we experienced was very stressful and negatively impacted tinnitus.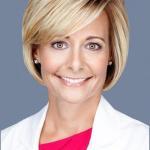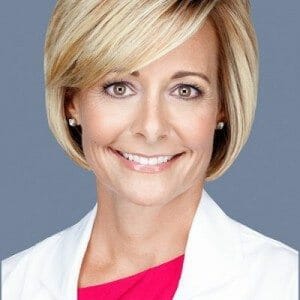 At Sound Relief Hearing Center, we provide hope and help to those living with tinnitus and other hearing health issues. Our patients are at the center of everything we do, and we strive to guide them to overcome their challenges by delivering innovative and compassionate healthcare.
Dr. Julie Prutsman, owner of this family-owned practice, has expanded to 8 locations across Colorado and Arizona. In 2012, she founded Sound Relief in her hometown of Highlands Ranch, Colorado and continues to foster their mission through mentorship of the brightest minds in the field of Audiology.