At Sound Relief Hearing Center, we work hard to hire talented, friendly people who love what they do. To help our clients get to know the smiling faces they meet at our offices, we've decided to offer an inside look into our workplace culture and community here on our blog. Our Sound Relief Spotlight series will introduce you to a new staff member each month, exploring how they came to work at Sound Relief Hearing Center, why they enjoy their work, and what they like to do in their spare time.
This month we're featuring Dr. Thea Wickey, Au.D. One of our best and most trusted doctors, Thea works at our new office in Scottsdale, which opened its doors in April of 2018. She lives in Arizona with her supportive husband, three beautiful children, and two beloved dogs. Scroll down to learn a little more about Thea, including why she decided to become an audiologist and what she loves most about her new home.
Dr. Thea Wickey, Au.D.
Sound Relief Spotlight
1. Where are you from? Where did you go to school?
I grew up in Bismarck, North Dakota. I graduated with my AuD from the University of Northern Colorado.
2. Why did you decide to work in the field of audiology?
I was exposed to audiology at a very young age. My grandfather suffered with severe to profound hearing loss my entire life. I frequently attended his audiology appointments with him and instantly became drawn to the field. I wanted to be able to help others in the same way he was helped all those years.
3. What is your favorite part about working for Sound Relief Hearing Center?
The people. We have the most awesome team here at Sound Relief. We share ideas with each other and really help each other out. We are basically a "family." We all want the best for each other and it truly shows.
4. What are three words to describe Sound Relief Hearing Center?
Passionate. Caring. Unique.
5. What does a typical day at the office look like for you?
We go nonstop. From the time we walk in the door and reply to overnight messages to when it is time to turn off the lights. We rarely take a break for lunch or to use the restroom. We see several patients every day, and each one is very different. Some appointments are 90 minutes long and some are 30. The schedule is always full.
6. What has surprised you about working in the field of audiology?
There is always something new to learn and technology changes SO fast. There is just way more to the field than I ever realized. So many different things you can do within the field – it is great!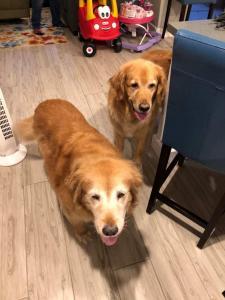 7. What do you wish more people knew about hearing health?
I wish more people were educated on the importance of early intervention. Patients often wait too long to seek treatment. If there was more awareness about the long-term effects, I think we would have way more satisfied, properly fit patients.
8. What do you like most about living in Arizona?
I love the weather! Growing up in snow and cold for much of the year, I knew it just wasn't for me. I love the constant sunshine and don't mind the extreme heat. I will take it over extreme cold any day of the week. 😊
9. When you aren't working, what do you like to do?
I love to exercise. Group fitness classes are by far my favorite thing to do.
10. If you could learn to do anything, what would it be?
I would love to be fluent in Spanish. It would be helpful in so many ways of life.
11. What is your favorite guilty pleasure?
A glass of white wine and mint chocolate bark thins! Although this probably happens more than it should.
12. What are your pet peeves?
Super silly but I cannot stand when the Keurig is low on water or when the K-cup holder is not constantly filled. Ridiculous I know . . .
13. What makes you laugh?
My husband's sense of humor!
14. What's your favorite place in the world?
By far Hawaii. I have traveled lots of places, but there is nothing that comes close to Hawaii. We plan on going back for our 10-year anniversary.
_____
Thanks, Thea!
Please continue following the Sound Relief Spotlight series here on our blog to get to know our other lovely staff members. To meet our entire team, please visit the page Our Professionals. And when you're ready to schedule an appointment, please contact us online or call the location nearest to you.