Update: May 20, 2020
We want to thank everyone for your patience during this challenging and transformational time. We have been overwhelmed by your support and flexibility over the past several months. The world has changed, and so have we.
For the safety of you and our staff, we have implemented the following measures which exceed CDC, local, state, and federal guidelines:
We take the temperature of everyone visiting our offices. If you are sick, please stay home.
Everyone is required to wear a mask and wash their hands before entering the office.
Plexiglass dividers at all staff workstations have been added.
Only patients with appointments will be seen in our offices.
We will continue our curbside service for repairs and cleaning of devices. Please call upon arrival, and we will come out to assist you.
We are also continuing remote care for new and existing patients.
Appointment times are staggered to allow maximum distancing and sanitization between patients. Please arrive on time for your appointment and call when you arrive in the parking area. We are trying to utilize "virtual waiting rooms" by have patients wait in their cars if possible until your doctor is ready.
Maintaining 6 feet distancing at all times.
Ongoing, rigorous disinfecting before, throughout, and at the end of each day.
For our "at-risk" patients, we want you to stay home if possible. If you must come in, please let us know in advance so that we can make special accommodations.
Thank you again! We look forward to seeing you soon.
Dr. Julie & Patrick Prutsman
---
Coronavirus Resources
If you are in crisis and need to talk to someone immediately:
Colorado Crisis Services
Arizona Crisis Hotlines
***A Note to Hearing/Tinnitus Device Wearers***
A lot of people are having a difficult time adjusting to wearing devices and the "On and Off" with face masks. Please be careful not to lose your devices when taking off your mask.
We realize this is a challenging time as we are all adapting to changes in our daily lives caused by the Coronavirus. Unfortunately, stress, anxiety, and grief can make the symptoms worse for anyone living with tinnitus, decreased sound tolerance, and/or hearing loss. Finding creative ways to decrease stress while stuck at home might seem like a huge challenge, but something as simple as breathing exercises might help to alleviate a bit of anxiety. Here are some websites that might be helpful to you or a loved one during this time:
Communicating with People with Hearing Loss
That Discomfort You're Feeling Is Grief – Harvard Business Review
Sound & Sleep Apps – Sound Relief Hearing Center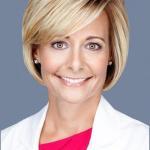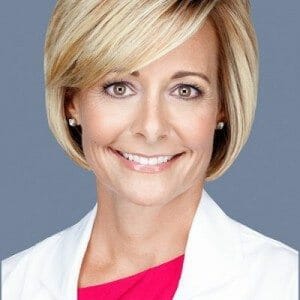 At Sound Relief Hearing Center, we provide hope and help to those living with tinnitus and other hearing health issues. Our patients are at the center of everything we do, and we strive to guide them to overcome their challenges by delivering innovative and compassionate healthcare.
Dr. Julie Prutsman, owner of this family-owned practice, has expanded to 8 locations across Colorado and Arizona. In 2012, she founded Sound Relief in her hometown of Highlands Ranch, Colorado and continues to foster their mission through mentorship of the brightest minds in the field of Audiology.