Questions About Insurance for Tinnitus and Hearing Aids
We understand how confusing insurance can be. It is for all of us – especially when dealing with reimbursement for tinnitus and/or hearing services! These challenges are not for everyone, and we are here to help you get the most of your benefits. We have a dedicated insurance team to help navigate and obtain insurance benefits for hearing services. Below are the Top 4 insurance questions we hear every day:
What insurance do you take?
The #1 question is "Do you accept my insurance?"  Most of the time, we do; sometimes, we don't.  A better question is, "Do you accept my insurance, and does it have hearing/tinnitus benefits?"  Your coverage, of course, depends on if you have a benefit for hearing on your policy. From our experience, the best way to handle this is to provide us your insurance information so that we can verify your benefit(s) to review at your first visit.
What is the cost of treatment?
Understandably, everyone wants to know how much tinnitus treatment or hearing aids are going to cost. The cost of the initial tinnitus evaluation, which includes a comprehensive hearing test, is $80. If you only need a hearing test, the cost is $60.
Depending on your diagnosis and what your doctor recommends for treatment, we will then be able to review costs. We will also be prepared to review your insurance benefits with you as it relates to our recommended treatment plan. We believe it is irresponsible to give "ballpark" figures before we see each patient and fully understand their needs.
Do you accept Medicare?
We do! However, Medicare will not cover the cost of treatment for tinnitus or hearing loss. Many Medicare supplement plans follow Medicare guidelines and therefore do not cover treatment as well.
Medicare will reimburse approximately $38 for an annual hearing exam. For us to submit the claim to Medicare, we must have a referral from your primary care physician (PCP) on file. We can easily give you a fax number to the clinic you wish to visit so you may request a referral from your PCP. They will usually fax a referral for you without having to visit them.
What will my insurance cover?
Commercial health insurance carriers like United Healthcare, Cigna, Anthem, etc. will typically cover an annual hearing test and/or tinnitus evaluation without a Primary Care Physician (PCP) referral. They may also have a benefit for treatment available. We will not know exactly what they cover until we check your insurance.
Effectively treating your tinnitus or hearing loss is an investment in your health, wellness, and happiness. Once your evaluation is complete, we can make a diagnosis, give our treatment recommendations, provide cost estimates, and determine how much your insurance will cover.  Click here to schedule an appointment or give us a call for more information.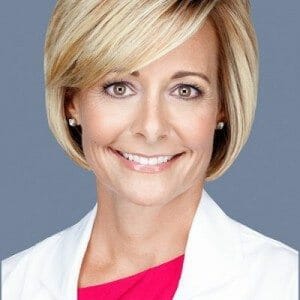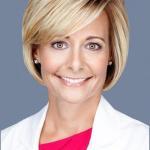 At Sound Relief Hearing Center, we provide hope and help to those living with tinnitus and other hearing health issues. Our patients are at the center of everything we do, and we strive to guide them to overcome their challenges by delivering innovative and compassionate healthcare.
Dr. Julie Prutsman, owner of this family-owned practice, has expanded to 8 locations across Colorado and Arizona. In 2012, she founded Sound Relief in her hometown of Highlands Ranch, Colorado and continues to foster their mission through mentorship of the brightest minds in the field of Audiology.