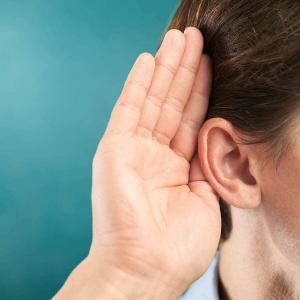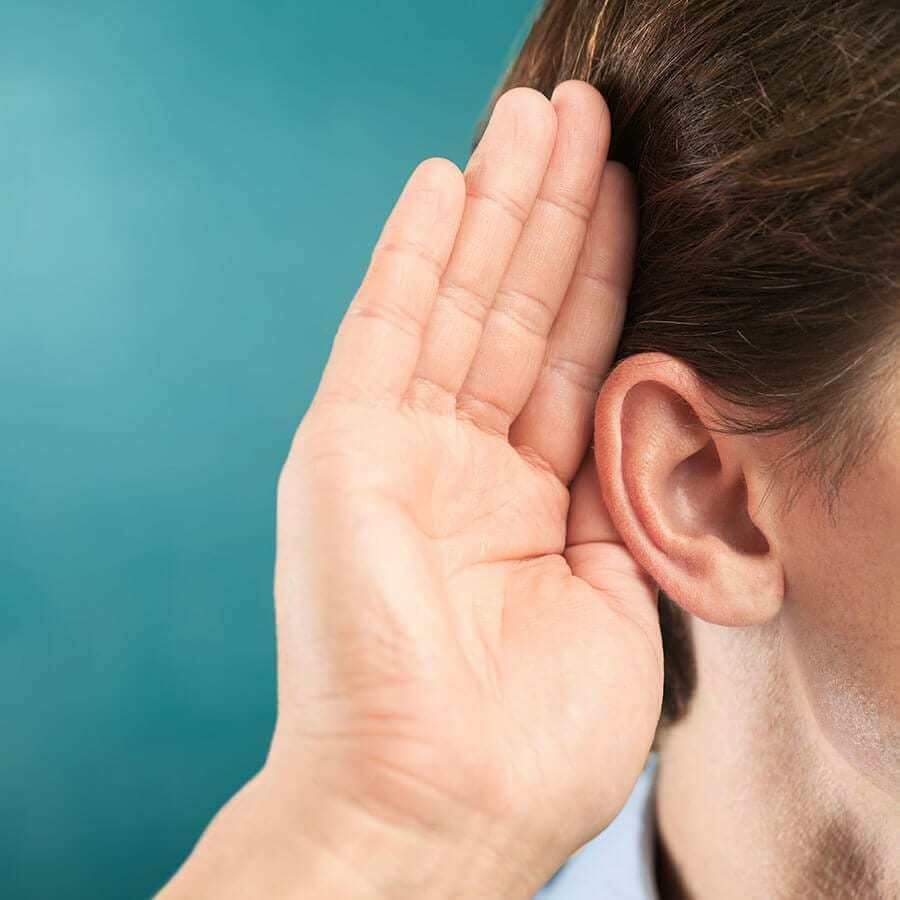 Common Hearing Disorders
Hearing disorders are an ever-present threat to one of our most important senses. Understanding the auditory system is important to sufficiently protect our hearing. In this article, we will address the seven most common hearing disorders we see as audiologists.
1. Tinnitus
Tinnitus is an incredibly common hearing disorder that can make it very difficult to properly hear the world around you. Although some people suffering from tinnitus (which is a symptom, rather than a disease) will describe their ears as "feeling clogged", tinnitus is distinguished as a ringing, buzzing, or rattling sound in the ear (even when there is no source of sound present).
Ringing in the ears can be triggered by exposure to loud noises, age, certain viruses, medications, changes in hearing and/or changes in life. A stressful event is one of the most common denominators among patients with sudden onset tinnitus. Some instances of tinnitus will simply be annoying, while others will be unbearable. Fortunately, today's top audiologists and hearing centers offer several different tinnitus treatments. Treatments can range from Tinnitus Retraining Therapy (TRT), hearing aids and sound therapy, to Cognitive Behavioral Therapy (CBT), counseling, and medication. Because tinnitus is connected to many other hearing problems, some audiologists make tinnitus treatment their primary focus. Often times, a multi-disciplinary team will be recommended for more severe cases of tinnitus. 
2. Age-Related Hearing Loss
With each passing year, the average person loses about 0.5 percent of their hearing ability. This means that, on average, a person who is 80 years old can only hear about 74 percent of what a 20-year-old would hear. While the exact rate of decline will vary by individual, it is clear that age-related hearing loss is something that affects just about everybody.
 Age-related hearing loss can cause it to sound as if your ear is "stuffed up" or "clogged up", but because the onset is relatively gradual, many people do not even realize their hearing has begun to decline. Depending on your age, health, and general ability to hear, hearing aids may be recommended. If you feel your hearing has been declining at a concerning rate, visiting an audiologist for a hearing evaluation will certainly be a good idea. If you have not had your hearing tested since childhood and you are over the age of 45, you should get a baseline hearing check now.
3. Excessive Earwax
One of the more common reasons for sudden hearing loss is impacted earwax. With impacted earwax, your ears will feel as if they are clogged or itchy since you have something physically in your ear inhibiting your ability to hear. While creating earwax (also known as cerumen) is a very natural and necessary process, it is not uncommon for there to be an excessive amount of earwax in the ear.
Impacted earwax can be caused by many different things, including genetics, improper cleaning habits, certain medical conditions, and various others. Usually, earwax is something that can be eliminated at home with a wax removal kit bought at your local pharmacy. Some patients need to be seen by the PCP every four months to have wax removed in-office. However, in the most severe cases of excessive earwax, scheduling a cleaning with an audiologist may be necessary. Your audiologist may also be able to give advice about preventing buildup in the future.  
4. Decreased Sound Tolerance
Decreased sound Tolerance is essentially a hearing disorder that makes it hard to deal with everyday sounds. Hyperacusis and misophonia are specific manifestations of this hearing disorder – different yet similar in their effect on patients. Individuals with these hearing disorders may perceive ordinary sounds (running water, traffic, ordinary household noises like a dishwasher, etc.) as being too loud, while loud noises can cause pain and discomfort.
5. Physical Ear Damage
As you might expect, any direct physical damage to your ears can create immediate (and potentially long-lasting) hearing problems. Indirect injuries, such as head trauma, can also impact your body's ability to receive and process external sounds. For these types of injuries, scheduling an appointment with an Ear, Nose, and Throat (ENT) doctor will be your best course of action. A perforated eardrum, blood coming from the ear canal, sudden loss of hearing, vertigo, and ear pain are all good reasons to see an otolaryngologist (ENT). 
6. Sensorineural Hearing Loss
Individuals who have worked in "noisy" industries are significantly more likely to develop permanent hearing issues. If you have worked in construction, entertainment, aviation, or manufacturing injuries, you are statistically more likely to develop hearing issues than other people your age. Events such as car accidents, exposure to fireworks, and other related noises can also result in ear damage. Unfortunately, using earplugs alone will not protect our hearing 100% from damage. Although hearing protection devices (HPDs) are necessary and encouraged for many people, they cannot prevent all types of damage that are possible with prolonged exposure over 85 dB. 
Sensorineural Hearing Loss (SNHL) is caused by physical damage to either the nerves within the ear or the inner ear itself. It is a serious type of hearing loss that, in most cases, is permanent. Individuals experiencing SNHL will likely hear many sounds as muffled or feel like people are mumbling. While the sensory hairs within the ear cannot be replaced, hearing devices may be effective and help stimulate the hair cells that are still active to provide clarity in voices.
7. Swimmer's Ear
Swimmer's ear, which is also known as otitis externa, is a very common ear infection that is usually caused by water getting trapped in the ear. Swimmer's ear can make people feel as if their ear is constantly clogged and can also be quite painful. Itching, redness, and external drainage are also quite common.
In most cases, swimmer's ear can be treated with antibiotic ear drops. However, when left untreated, swimmer's ear can worsen and cause various other ear problems. Rather than hoping that swimmer's ear will resolve itself on its own—it is better to be proactive and seek treatment early on. Visiting your PCP is a smart course of action.
Conclusion – Common Types of Hearing Disorders
There are a variety of reasons you may be having trouble hearing. These disorders often overlap with one another and can make your ability to hear even worse. If you have had trouble hearing for multiple days in a row, it's important to seek medical attention immediately. Consider scheduling an appointment with an audiologist or hearing center to obtain proper diagnosis and treatment. If there is not a simple explanation for the sudden loss of hearing (i.e. earwax), your audiologist will need to send you to an ENT for further medical management. 
Sound Relief Hearing Center can help with hearing disorders of all levels of severity and complexity – specifically tinnitus, hearing loss, hyperacusis, and misophonia. For more information or to schedule an evaluation, visit our website or call (720) 344-7600 today.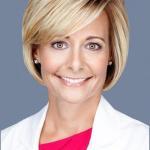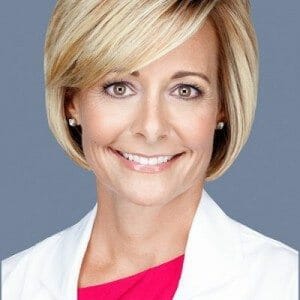 At Sound Relief Hearing Center, we provide hope and help to those living with tinnitus and other hearing health issues. Our patients are at the center of everything we do, and we strive to guide them to overcome their challenges by delivering innovative and compassionate healthcare.
Dr. Julie Prutsman, owner of this family-owned practice, has expanded to 8 locations across Colorado and Arizona. In 2012, she founded Sound Relief in her hometown of Highlands Ranch, Colorado and continues to foster their mission through mentorship of the brightest minds in the field of Audiology.