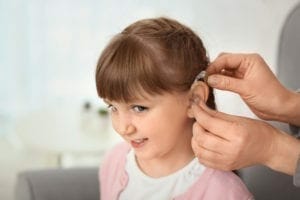 Hearing aids can help people hear a wider range of sounds at a much crisper volume. They can help address a wide variety of hearing issues including age-related hearing loss, hyperacusis, tinnitus, and various others. 
Currently, it is estimated that hearing aids could potentially help about 1 in 5 adults. For adults above the age of 55, this figure is probably closer to about 1 in 3. If you are unsure whether hearing aids are appropriate for you, the first thing you should do is meet with an audiologist. After conducting a comprehensive evaluation of your auditory system, a series of auditory tests, hearing evaluation, and asking some preliminary questions, your audiologist will be able to determine the source of your hearing issues and recommend an appropriate treatment option.
Generally speaking, hearing aids are ideal for individuals whose hearing issues are related to problems within the inner ear. These problems can potentially be triggered by aging, exposure to loud noises, ototoxic medications, and many different diseases. In addition to hearing aids, your audiologist might also recommend supplementary treatments, such as sound therapy.
Once you understand the benefits that hearing aids can provide, you might find yourself wondering, "how do hearing aids work?" In this article, we will answer this very common question, along with several other questions patients often have about hearing aids.
What are the different components of hearing aids?
The National Institute for Health (NIH) defines a hearing aid as "a small electronic device that you wear in or behind the ear. It makes sounds louder so that a person with hearing loss can listen, communicate, and participate more fully in daily activities."
The definition then goes on to clarify that, contrary to what many people assume, hearing aids can be useful in both noisy and quiet settings. Hearing aids consist of a few primary components:
A Microphone

that is used to capture both noisy and quiet sounds around you.

An Amplifier

that helps make the sounds being received louder and easier to hear.

A Receiver

that completes the process by sending the processed sounds further along with the auditory system.

The Battery

that helps power the hearing aids and keeps them running over time.
While there are indeed multiple different types of hearing aids available, these are the features that help make hearing aids work. Modern hearing aids might also have some additional "high tech" features, such as directional microphones, telecoils, direct audio input, Bluetooth compatibility, rechargeable capability, and several others. These features make it easy for audiologists to find personalized hearing solutions that can be specifically tailored to each patient's needs.
How do hearing aids work?
Keeping in mind the three primary components of hearing aids mentioned above (microphone, amplifier, receiver), Johns Hopkins describes the way hearing aids work in a simple, three-step process: "The microphone receives sound and converts it into a digital signal, the amplifier increases the strength of the digital signal, [and the receiver] produces the amplified sound into the ear."
The end result, if the hearing aids are properly calibrated, will be a sound that is crisper, clearer, louder, and easier to interpret. Unlike the reading glasses that you might purchase at the drug store, there are no specific hearing aids that are designed to treat all—or even most—people who are suffering hearing loss. In order to maximize the effectiveness of your hearing aids, you will need to first meet with an audiologist who is able to program the hearing aids to your prescriptive targets based on the degree of hearing loss present.
What are the different types of hearing aids?
Your audiology team will also be able to recommend a specific type of hearing aid that will be appropriate for your situation. Generally, hearing aids can be placed into one of three specific categories.
Behind-the-Ear (BTE) Hearing Aids:

the computer processor is seated directly behind the ear, with a clear wire or tube that loops discreetly to the front of the ear and rests in the ear canal. These hearing aids have the flexibility to be customized per patient and can treat a wide variety of hearing losses.

In-the-Ear (ITE) Hearing Aids:

these hearing aids require a custom shell that contains all hearing aid components which fits into the bowl of the ear. Due to the custom shell, these hearing aids may not be ideal for children as the fit would constantly need to be changed to accommodate the growing ear.

Canal Hearing Aids:

these hearing aids are the smallest and, because they are placed deeper in your ear canal, they are also almost entirely invisible. These hearing aids are usually only recommended for individuals with mild to moderate hearing loss. 
Hearing aids are also classified as being either analog hearing aids or digital hearing aids. Analog hearing aids are usually less expensive but are also more difficult to adjust. Digital hearing aids use newer technologies and can perform more functions, but also tend to be more expensive. Digital hearing aids are much easier to customize for a specific situation and can also be controlled directly via a computer or a smart device (such as a smartphone).
Finding the Hearing Solutions that Are Right for You
Again, even if you currently have hearing issues, that does not necessarily mean that hearing aids will be the best solution for you or will even be the most effective. Before making any major decisions, be sure to meet with an audiologist. Hearing aids can be helpful when addressing many types of hearing loss, such as age-related hearing loss, but other types, such as tinnitus, may be best addressed with other treatments.
By working with an independent audiologist, you can be assured that you are receiving treatments that are truly in your best interest, rather than receiving the treatments that are in the manufacturer's best interest. At Sound Relief, with new locations in both Colorado and Arizona, your audiologist will help guide and explain how many types of hearing aids work. They'll also help you learn how digital hearing aids—can be controlled and adjusted in different situations.
Conclusion
Over the years, hearing aids have helped millions of people hear the world in crisper, clearer ways. The microphone, amplifier, and receiver help create a three-step process that converts soft or difficult to distinguish noises so they can be properly heard. If you believe that you could benefit from the use of hearing aids, or are experiencing hearing challenges in general, consider scheduling an appointment with an audiologist.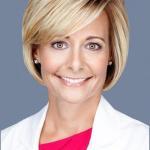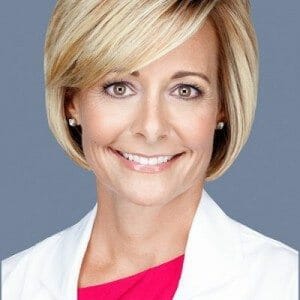 At Sound Relief Hearing Center, we provide hope and help to those living with tinnitus and other hearing health issues. Our patients are at the center of everything we do, and we strive to guide them to overcome their challenges by delivering innovative and compassionate healthcare.
Dr. Julie Prutsman, owner of this family-owned practice, has expanded to 8 locations across Colorado and Arizona. In 2012, she founded Sound Relief in her hometown of Highlands Ranch, Colorado and continues to foster their mission through mentorship of the brightest minds in the field of Audiology.