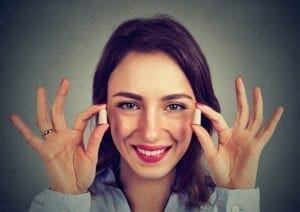 On average, we lose about 0.5 percent of our hearing capacity with each passing year. This means that, statistically, we lose about 5 percent of our natural hearing ability per decade and we lose 10 percent of hearing ability every two decades.
Age-related hearing loss (presbycusis) can be incredibly frustrating. As our hearing begins to fade, we may find ourselves having difficulties completing work, listening to media, or having conversations with our friends and families.
While age-related hearing loss is, to a certain extent, generally unavoidable, there are still quite a few things you can do to promote healthy hearing and ease the rate that your hearing is declining. Like our cardiovascular system and other essential systems, maintaining healthy hearing will require an active effort.
In this article, we will discuss six strategies that you can use in order to promote healthier hearing. By keeping these simple, yet important, pieces of advice in mind, you can reduce the effect of age-related hearing loss and maintain your audiological health for many years to come.
1. Visit an Audiologist
Audiologists provide a wide range of services for individuals who are currently experiencing hearing difficulties. Upon your first visit to an audiologist's office, you will take a series of hearing tests to assess the physical and functional health of your ears
Even if you do not realize it, your ability to hear is constantly changing. According to WebMD's professional guidelines, everyone should get their hearing tested at least once after the age of 21. After that, individuals without hearing loss should have their hearing tested about every ten years up until age 50 and every three years after that. Those who do have hearing loss (or other hearing issues, such as tinnitus) should visit at an audiologist at least once per year, though more frequent visits may be recommended.
2. Use Ear Plugs, When Necessary
Generally, any sound that is more than 85 decibels loud can potentially cause hearing loss. For reference, 85 decibels is the approximate volume of a lawnmower, traffic, or a noisy restaurant. Events such as a rock concert will have a decibel value of about 120.
Earplugs can help to soften the harms of exposure to excessive noise. If you are currently employed in a noisy industry—aviation, manufacturing, construction, entertainment, etc.—preemptively wearing earplugs will help save your hearing. In most cases, noise-induced hearing loss is permanent, meaning you will want to do all you can to avoid possible damage.
3. Avoid Common Hearing Hazards
In addition to wearing earplugs during situations where you must be around loud noises (like work), you should also take active measures to limit your exposure to loud noise in general. Even if it doesn't exactly feel this way, our ears can easily become "fatigued" when they are exposed to loud noises for long periods of time.
When listening to music or watching movies via headphones, some audiologists recommend something known as the "60/60" rule. This means that you should limit your listening to 60 minutes per day at 60 percent of the volume. If you want to use your headphones for longer than that, you should lower the volume level. Additionally, rather than using earbuds—which are hazardously close to the eardrum—you should use over-the-ear headphones, when possible.
4. Take Active Measures to Control Your Stress
Stress, surprisingly, is one of the most common causes of tinnitus and other hearing issues. Several peer-reviewed studies have demonstrated a strong correlation between the presence of stress and tinnitus. Consequently, stress and tinnitus can trigger a positive feedback loop where one continually worsens the other.
Meditation, exercise, and taking time to relax can all help reduce your general levels of stress. Healthy eating and sleeping habits have also been proven to be quite helpful. Your doctor may have additional stress management tips as well. Reduced stress can also help decelerate the rate of age-related hearing loss and provide other health benefits (including longer life expectancy).
5. Be Careful Around your Ears
The ear is a particularly fragile component of the broader sensory system. There are many parts of the ear, especially the eardrum, that can be very easy to damage and very difficult to repair. Q-Tips (cotton swabs) are very popular for cleaning ears. Unfortunately, they can also be quite harmful. Otolaryngologist Dr. Seth Schwartz states, "Even though cotton swabs are fairly soft, the skin within the canal is very delicate and easy to scratch and abrade."
Water is another common hazard that can potentially cause trouble within your ears. Water in the ear can result in multiple different types of ear infections, including swimmer's ear. After spending time swimming or taking a bath, be sure to very gently dry your ears and the areas around your ears.
6. Make Healthy Choices
Things that are hazardous for your general health are also generally hazardous for your hearing. Obesity, smoking, hypertension, obesity, stress, and many other well-documented medical risks are all positively correlated with the onset of tinnitus and other common hearing issues.
Quitting smoking, eating a healthy diet, and maintaining a healthy weight can all help reduce the risk and intensity of common hearing problems. Many different benefits can come from generally living a healthy lifestyle. Reducing unhealthy habits that can harm your hearing will help significantly increase your quality of life.
Conclusion – Preventing Age-Related Hearing Loss
In order to maintain your hearing—and general well-being—you'll need to actively take care of your ears and your body. By visiting with an audiologist, avoiding common hazards, and making healthy choices, you will be significantly more likely to maintain your ability to hear. If you or a loved one is suffering from symptoms of hearing loss, schedule an appointment at Sound Relief. Sound Relief Hearing Center has 8 locations in Colorado and Arizona, including Scottsdale. To learn more about our tinnitus and hearing centers contact the location closest to you using our location finder.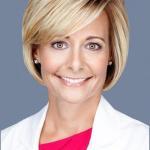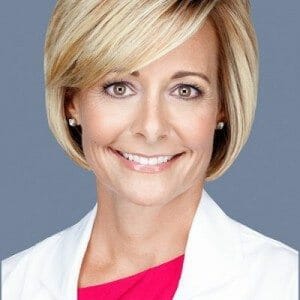 At Sound Relief Hearing Center, we provide hope and help to those living with tinnitus and other hearing health issues. Our patients are at the center of everything we do, and we strive to guide them to overcome their challenges by delivering innovative and compassionate healthcare.
Dr. Julie Prutsman, owner of this family-owned practice, has expanded to 8 locations across Colorado and Arizona. In 2012, she founded Sound Relief in her hometown of Highlands Ranch, Colorado and continues to foster their mission through mentorship of the brightest minds in the field of Audiology.