Even the strongest relationship can benefit from a little TLC every now and then. Fortunately, improving your relationship doesn't have to involve expensive date nights or month-long romantic getaways to the French Riviera. In reality, it's the little things that mean the most – the everyday moments that make the difference between a good relationship and a great one. Want to keep your romance going strong? Below we've listed 5 things to do to improve your relationship today. 

5 Things to Do to Improve Your Relationship Today
Get to Know Your Partner All Over Again
Think you know everything there is to know about your partner? Think again. As individuals, we're always growing and changing. Even couples that have been married for decades can often stand to get to know each other a little better. Want to discover a whole new side of your partner? Try asking each other deep questions. You could ask your significant other about their childhood, their dreams and aspirations, or their biggest regrets. This is an easy, meaningful way to deepen your connection.
Go on an Adventure
You might enjoy your nightly routine of curling up in front of the television with your special someone – but you might also be stuck in a rut, which can take a toll on your relationship. Remember that butterflies-in-the-stomach feeling you had in the early days of dating your partner? Reignite that excitement with an adventurous activity like rock climbing, an escape room – even skydiving if you're feeling particularly bold. Heart-pumping activities like these can help strengthen your bond with your partner. Plus, they'll give you memories that will last a lifetime.
Appreciate the Little Things
Acknowledge your appreciation for the little things your partner does to make your life better every day. A simple "thank you" after your significant other takes the dog for a walk or takes out the trash can be far more meaningful than you realize. You might also consider leaving a thoughtful note in your partner's car or on their bathroom mirror to let them know you're thinking about them. This can be as simple as writing "Hey, good looking!" on a Post-It note.
Practice Active Listening
When it comes to long-term relationships, communication really is key. While it might seem counterintuitive, to be an effective communicator, you need to listen more than you speak. Make a concerted effort not to interrupt your loved one or derail the conversation as they're trying to express their thoughts – even if those thoughts are as simple as relaying details about their day at work. You might also practice active listening techniques to show that you care about what they say. Put distractions away, maintain eye contact, and nod your head to show that you're listening.
Get Your Hearing Checked
You're working on your active listening skills – but what if you still feel like you're only catching half of what your loved one says? The truth is that millions of Americans struggle with untreated hearing loss or tinnitus (the perception of ringing or buzzing in the ears when no external sound is present), and these conditions can have a significant impact on couples and families. If hearing loss or tinnitus is taking a toll on your relationship, you might notice the following consequences:
Talking to each other is more difficult and stressful.
You argue more often.
The partner struggling with hearing loss or tinnitus feels lonely or depressed.
As a couple, you're limiting your social engagements.
You avoid loud places, like restaurants, movie theaters, concerts, and parties.
Your conversations are briefer and lack intimacy and casual humor.
Hearing loss and tinnitus can threaten even the happiest of relationships. So if you're struggling to communicate with your partner, make an appointment to have your hearing checked. Your audiologist can effectively treat your hearing loss or tinnitus, and this can have a profound impact on your lives and your relationship as a couple.
_____
There are a variety of things to do to improve your relationship right now. Try leaving your partner a note, planning an adventurous date, or getting your hearing checked to keep your communication strong for years to come.
Ready to improve your relationship? Reach out to Sound Relief Hearing Center in Colorado or Arizona. We are independently owned, so we always have the patient's best interest at heart. Plus, our state-of-the-art technology ensures that our patients receive the best treatment available. With our unparalleled excellence in the hearing industry, our dedication to patient care, and our commitment to helping people control and conquer their hearing issues, you can count on Sound Relief Hearing Center. To learn more about us, please browse our website, visit our YouTube channel, or give us a call at 720-344-7600. You can also schedule an appointment online to meet with one of our audiologists. We look forward to hearing from you!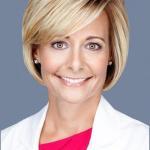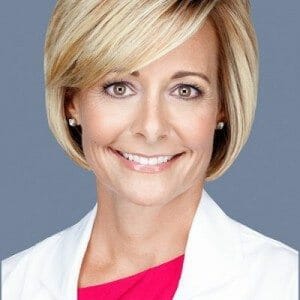 At Sound Relief Hearing Center, we provide hope and help to those living with tinnitus and other hearing health issues. Our patients are at the center of everything we do, and we strive to guide them to overcome their challenges by delivering innovative and compassionate healthcare.
Dr. Julie Prutsman, owner of this family-owned practice, has expanded to 8 locations across Colorado and Arizona. In 2012, she founded Sound Relief in her hometown of Highlands Ranch, Colorado and continues to foster their mission through mentorship of the brightest minds in the field of Audiology.