Our Hearing Health Professionals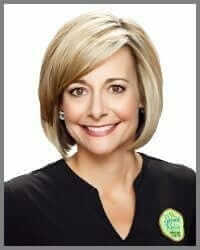 Dr. Julie Prutsman, Au.D.
Julie Prutsman, owner and founder of Sound Relief Hearing Center, is a third generation hearing health professional.  Her family entered the field of hearing health care in the 1950's. Julie earned her Bachelor's Degree in Biology from Marietta College (1996), her Master's Degree in Speech, Language, and Hearing Sciences from the University of Colorado (1999), and her Doctorate Degree in Audiology from the Pennsylvania College of Optometry's School of Audiology (2003). Dr. Julie is a member of the Academy of Doctors or Audiology, American Academy of Audiology, International Hearing Society, and American Tinnitus Association.
Julie grew up in Highlands Ranch and graduated from Highlands Ranch High School. Her husband, Patrick, is the business manager for Sound Relief Hearing Center, and they have two wonderful children, Ethan and Hanna. In her free time, Julie loves to read, travel, ski, and spend time with family.
Dr. Thea Wickey, Au.D.
Thea is very passionate about Audiology and helping patients achieve a better quality of life. Through experiencing the challenges of severe hearing loss first-hand alongside her beloved Grandfather, Dr. Thea was drawn to this field at a very young age. Dr. Thea received her Bachelor's Degree in Audiology and Speech-Language Sciences from the University of Northern Colorado in 2007 and her Doctorate Degree in Audiology from the University of Northern Colorado in 2011.
Outside of Audiology, Dr. Thea enjoys spending time with her husband Kyle, two young children, Haakon and Annika, and their Golden Retriever, Rio. She also enjoys exercise, traveling, and cooking.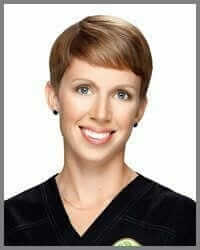 Dr. Leah Mitchell, Au.D.
Leah Mitchell has been licensed and working in Colorado as an Audiologist since since 2004. She earned her Bachelor's Degree in Communicative Disorders from the University of Wisconsin-Oshkosh (2001), her Master's Degree in Audiology from the University of Wisconsin-Stevens Point (2003), and her Doctorate Degree in Audiology from the Pennsylvania College of Optometry's School of Audiology (2007). Prior to joining the Sound Relief team she has worked at a Ear, Nose and Throat office, private practice and at the Department of Veterans Affairs. She enjoys seeing how her patients' relationships and quality of life can be improved through better hearing and management of tinnitus.
Dr. Leah has lived in Thornton since 2004 after escaping the winters in her home state of Wisconsin. She enjoys spending as much time as possible in the Colorado outdoors with her husband, Tyler, and two energetic daughters, Evelyn and Etta.
Faith Brauchler
Faith is our Audiology Assistant, and she works closely with Dr. Julie and her patients. Her background has mostly been in healthcare administration, ranging from urogynecology to dental and now audiology. Faith's goal is to connect and build relationships with our patients and their families. She is a Colorado native who loves the sunshine here in our beautiful state, especially in the summer. In her spare time, she loves spending time with her kids, photography, gardening, refinishing old furniture (anything where she can be creative), hiking, and cooking.
"I love being a part of this practice because I know firsthand, that the group of professionals that I work with are making an honest, impactful, and magical difference in people's lives. They are dedicated, caring people who truly love what they do. You could not find a better place to come to for your hearing loss and tinnitus needs."
Patrick Prutsman
Patrick is co-founder of the Sound Relief Hearing Center with Dr. Julie and manages the operations for the business. Patrick earned his Bachelor's Degree in History from The College of William and Mary in Williamsburg, VA. He spent the last 16 years with Ferguson Enterprises serving in different capacities from sales to general manager. Patrick's focus is service and business development, and he excels in building strong personal relationships. He is excited to develop these relationships in our community.
Patrick lives in Highlands Ranch with his wife, Dr. Julie, and their two adorable children. He enjoys mountain biking, snowboarding, and family time in the beautiful Colorado Rockies.
Amy Bucherich
Amy is our Controller, in charge of accounts payable and receivable. She studied Accounting at St. Louis University. She moved to Denver in 1998 and prior to joining our team was the Controller for a General Contractor for over 13 years. Amy enjoys working for family owned and operated businesses and is an innovative and driven accounting professional. She strives to learn new ways of doing things and takes on challenges that are sometimes out of her comfort zone.
Amy lives in Castle Rock with her husband Travis and their two children Paige and Cainen. She loves spending time with her family, hiking, skiing and reading.
Cyndi Maris
Cyndi has been the Patient Care Coordinator for our Highlands Ranch office since January 2014. "My favorite part of the job is the people – I love our patients!" Cyndi moved here from Southern California in 1994 with her husband and 2 sons. She loves spending time with her friends and her family, especially her 9 year old grandson and is very excited about for her new granddaughter!

Jamee Burke
Jamee is our Patient Care Coordinator in our Centennial Office. She grew up in Nebraska and attended Brigham Young University, studying Psychology. She enjoys working with such a wonderful group of professionals that make such a huge difference in people's lives. She loves getting to know so many of our patients.
Jamee is married with three children and spends much of her free time attending her kids' sporting activities. She also enjoys reading, traveling, spending quality time with her family and walking her dogs.

Linda Diveley
Linda is the Patient Care Coordinator at our Golden office. She has extensive experience in customer service, and says, "helping people, getting to know them, and building relationships is my favorite thing in life. I love working in this practice, because I honestly know each and every staff member are genuinely interested and concerned about making a positive impact in our customers lives."
Originally from Belleville, Illinois, she moved 8 times corporately before settling here in 1999 with her husband and 2 kids. Linda came for a vacation and fell in love with the mountains! She spends time reading, traveling, and visiting with family and friends. Her 3 year old twin grandchildren are her focus, with another grand baby due in March!

Jerry Brungardt, BC-HIS
Jerry understands the challenges that his patients experience because he has been wearing hearing devices for more than a decade to correct his own high-frequency hearing loss. He also uses Sound Therapy to relieve the effects of his tinnitus. As a Nationally Board Certified Hearing Instrument Specialist and Past President of the Colorado Hearing Society, Jerry is dedicated to his goal of helping people who experience what he and tens of millions of other Americans do.
Jerry married his high school sweetheart; they have two sons and four grandsons. He and his family moved from northeast Kansas to the front range in the mid 1990's; this fulfilled life-long dreams for him and his wife. He has been a genealogist all of his adult life and his wife has been an amateur photographer just as long; both passions complement each other. Jerry feels that family and helping people are his highest callings in life.

Dr. Kaela Fasman, Au.D.
Kaela earned a Bachelor of Science degree in Speech, Language, and Hearing Sciences from Texas Tech University in Lubbock, TX and a clinical Doctorate of Audiology (Au.D.) from Washington University in St. Louis School of Medicine. Kaela is passionate about providing excellent care and improving quality of life for her patients and their families. She values her opportunity to help people live healthier and happier lives through improved communication and tinnitus relief. She enjoys educating friends, family, and patients about tinnitus and hearing loss.
Kaela and her husband moved to beautiful Denver in 2016. She enjoys hiking, exploring new cities, and baking on the weekends. She and her husband are avid coffee drinkers and can be found in cafes around town.

Dr. Beki Kellogg, Au.D.
Beki received her undergraduate degree from Baylor University and her Doctorate Degree (Au.D.) from the University of North Texas, and she has been awarded with the Certificate of Clinical Competence from the American Speech-and-Hearing Association. She has always found it rewarding to help people's quality of life through better hearing and is enjoying an entirely new satisfaction in helping those find relief from their tinnitus and being a part of the Sound Relief Team!
Beki grew up in Texas and moved to Colorado and is enjoying the scenic mountain views, hiking trails, and is adapting to the colder weather. She enjoys playing tennis, watching college sports, traveling and jogging. She is recently married and together she and her husband are enjoying cheering for the Broncos and attending any sporting events.